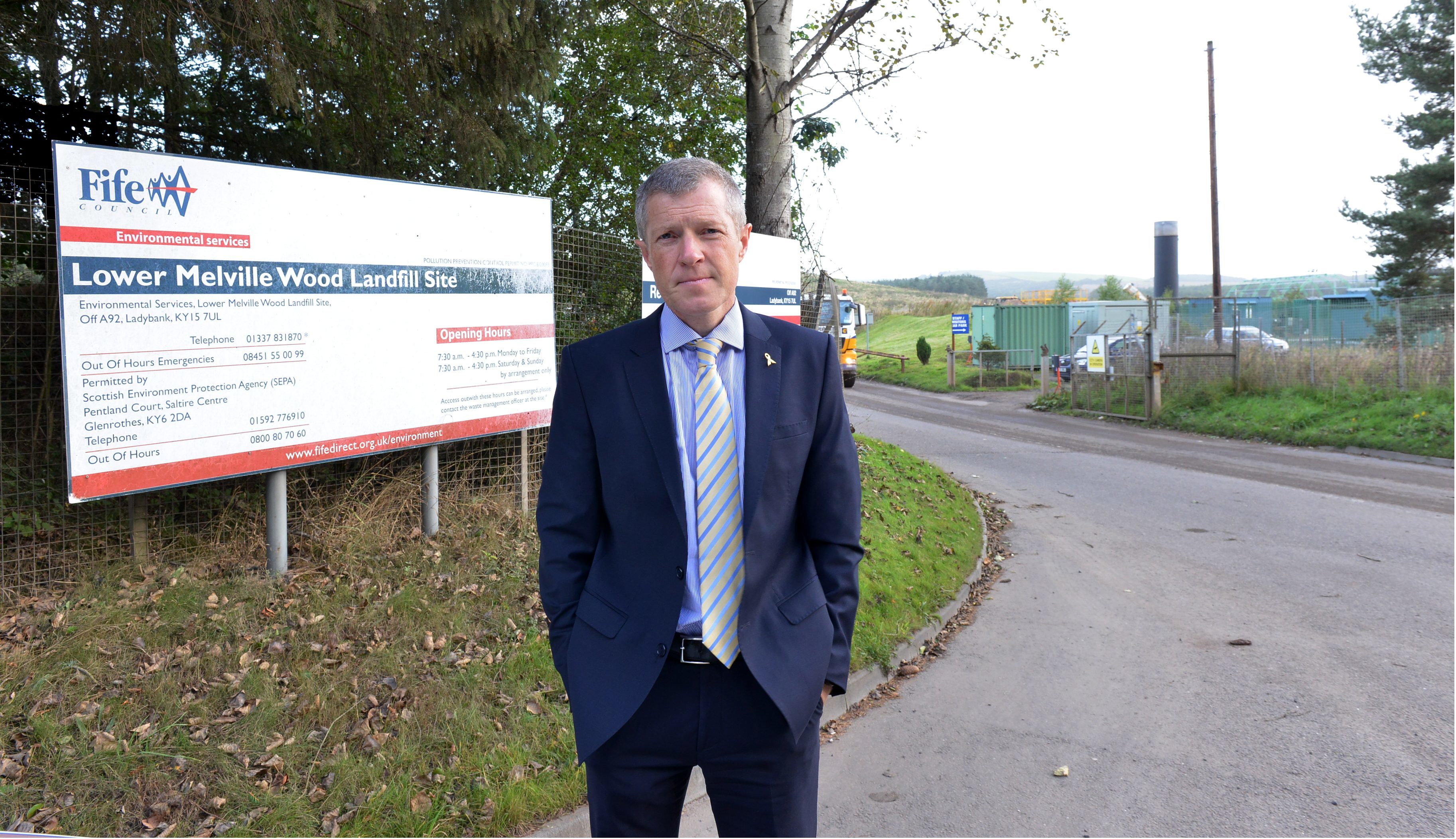 A petition has been launched in a renewed bid to stop the smell reportedly coming from a Fife landfill site.
North East Fife politicians Willie Rennie MSP and Wendy Chamberlain MP have been seeking signatures following complaints from constituents who say the overpowering stench long associated with the Lower Melville Wood site near Ladybank has returned in recent weeks.
Residents blighted by Melville pong say plans for ash processing plant 'add insult to injury'
The Liberal Democrat pair previously called for the landfill to be temporarily closed if operator Fife Resource Solutions could not eradicate the smell.
Action has since been taken, however, Mr Rennie said some locals still had concerns.
He said: "If the issue cannot be resolved while remaining operational then other solutions have to be explored and Fife Resource Solutions and Fife Council must not rule out closure of the site."
Ms Chamberlain added: "It has been encouraging that the smell seemed to have been dealt with in recent months – but is very concerning that it has returned.
"While we appreciate the work that Fife Resource Solutions and the local authority have done to resolve the issue, they must go further."
Fife Council's environment convener Ross Vettraino said the Scottish Environment Protection Agency (SEPA) had only detected odour around the A92, and it was not deemed to be offensive.
"I've been out on site, responding to calls, and I've never smelled it," said the SNP councillor.
"It's grossly exaggerated in my view. I'm confident Fife Resource Solutions have done all they can do under the circumstances."