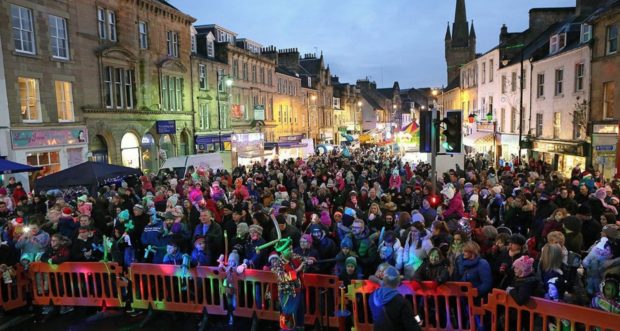 Annual plans for a major public event in Cupar to celebrate the start of the festive season have sadly been shelved due to the coronavirus pandemic.
The Cupar at Christmas group had been hoping to press ahead with the traditional community Christmas switch-on, which had been pencilled in for November 28.
Hundreds of people typically descend on the town centre to see the light display turned on, with a Christmas market and Santa's grotto among other highlights in the run-up to December 25.
However, in a statement, the group said: "This is a post the committee never dreamed they would be writing but due to the present circumstances we are sure you will all understand.
"Taking into consideration the government restrictions and for the well being of each and every one of you, this year's community light switch on will not be taking place.
"Cupar at Christmas is highly dependant on fundraising events throughout the festive period which enables all costs to be met, we are fortunate enough that through the generosity of the community last year we should still be able to hopefully see the town's lights being installed for Christmas 2020.
"We are currently in communication with relevant authorities and are considering the best way to proceed with this."
The group of volunteers work to raise cash throughout the year to finance the storage, repair or replacement, installation and removal of Cupar's lighting display and also organises the switch-on celebrations and other events throughout December.
Local councillor Margaret Kennedy described the decision as "very sad" but conceded it had been made on "sensible grounds", going on to wish the volunteers well in their attempt to decorate the town centre as best they can.