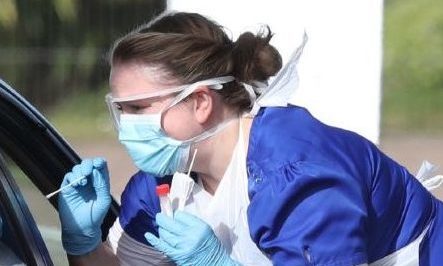 Fife has recorded 41 new cases of Covid-19 since the start of September and 360 people have had to be isolated.
The region's director of public health Dona Milne released the figures on Friday as she revealed the number of infected people locally is on the rise.
She said the test and protect system was working hard to reduce the spread but called on Fifers to play their part in keeping transmission levels low and avoiding large-scale clusters.
This includes sticking to guidance including gatherings of no more than two households, good hand hygiene, physical distancing and wearing masks when required to.
"In recent months we've seen relatively low levels of Covid-19 in Fife compared to other parts of the country," Ms Milne said.
"In the last few weeks however, we have seen an increase in the number of cases.
"We have had 41 cases since the start of September. This means that 360 people have had to be isolated.
"This causes huge disruption to families, to school, to work and is a huge pressure on public health locally."
Coronavirus in Scotland – track the spread in these charts and maps
Ms Milne said there was clear evidence that gatherings involving multiple households, particularly indoors, posed the biggest threat.
"This is why we need the help of everybody in Fife to help us reduce further transmission of Covid-19," she said.