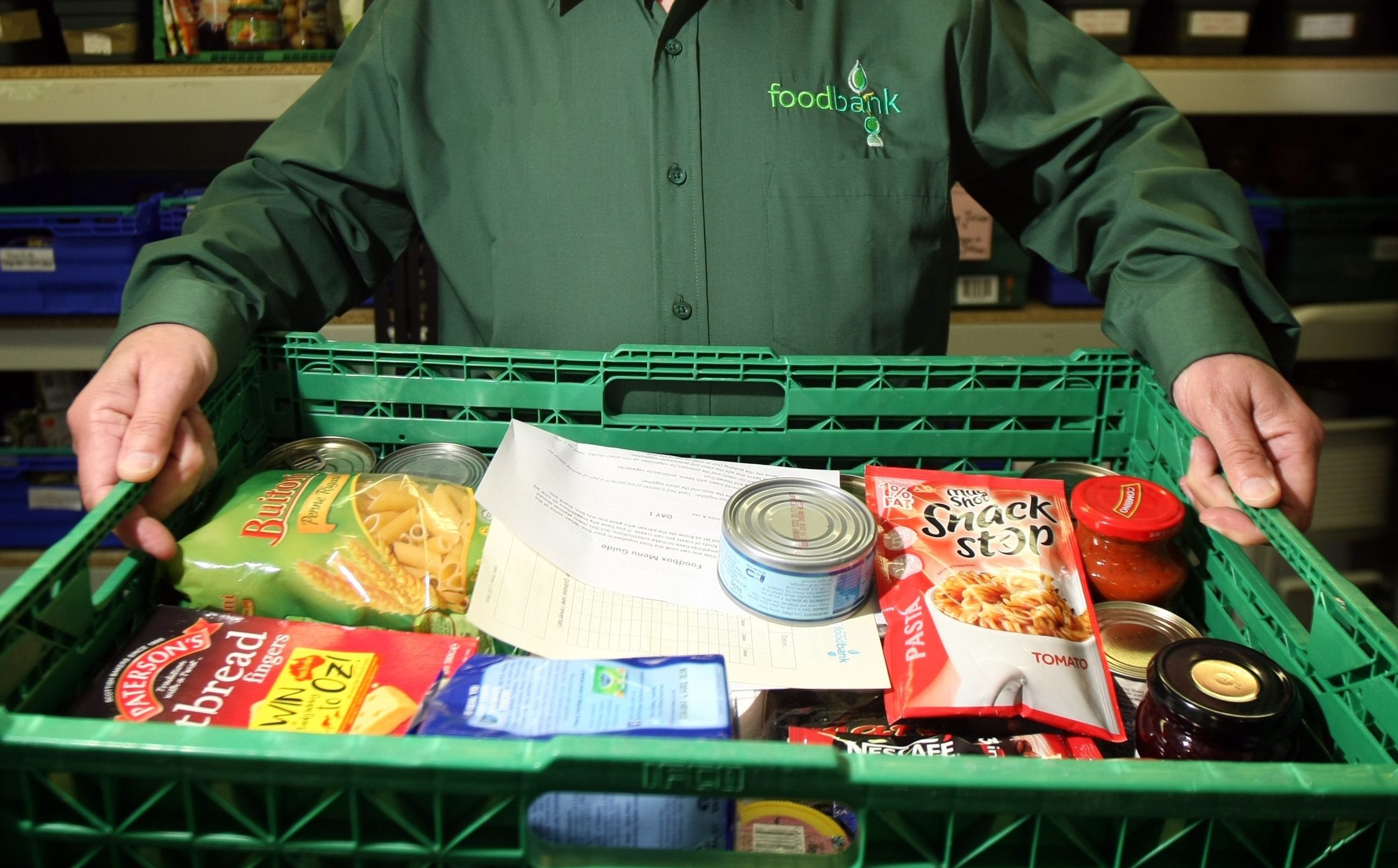 Foodbanks across Fife are struggling to keep up with emergency food parcel provision. with demand soaring by as much as 89% on this time last year, new reports have revealed.
A report published by the Trussell Trust on Monday highlighted eye watering increases in demand across its network, which includes the centres in Cowdenbeath and Benarty.
The report found an 89% increase in the number of emergency food parcels given out, compared with the same month in 2019, including a 107% increase in the number of parcels given to children.
A separate report from the Independent Food Aid Network (IFAN) found there has been at least a doubling in the need for emergency food parcels compared to figures from last year.
Kirkcaldy foodbank, which provided data for the Scotland-wide report, has reported a 31% increase in the number of visits to its foodbanks on last year, and a 62% increase in the number of meals provided in June compared to January and February.
Maggie Bell, Benarty Foodbank co-ordinator, said her facility had seen unprecedented demand, fuelled by the lockdown and shortage of some food stocks in shops.
"It's been extremely challenging throughout the lockdown and I don't expect it to ease, especially as the furlough scheme is about to end next month.
"Demand has been right across all age groups but exacerbated by the closure of schools, which has further increased demand for families with children.
"It's increased concern about whether we will receive enough food to meet demand but since Benarty Foodbank was formed six years ago the local community has consistently and without fail stepped in to support its own and as demand continues we can only hope they will continue to do so."
Local councillor Lea McLelland, said volunteers are continuing to "work miracles" in increasingly difficult circumstances and added the ending of furlough is a big worry among many of her constituents.
Kirkcaldy and Cowdenbeath MP, Neale Hanvey, said the research from IFAN and the Trussell Trust is "extremely worrying" and has called for more support for those struggling.
"Families have been hit on two fronts, by a global pandemic and a UK social security system that is simply not fit for purpose," said Mr Hanvey.
"I'm making four concrete suggestions that will help lift families out of hardship.
"As well as making the £20 uplift to Universal Credit a permanent feature, the UK government must end the five-week long wait for a first Universal Credit payment by removing the loan element of advance payments.
"We also need to see an end to the inhumane and ineffective sanctions regime and an extension to the furlough scheme like our neighbours in Germany, France and Norway.
"This unprecedented crisis requires an unprecedented response.
"Expecting foodbanks to fill in where folk have fallen through the social security safety net is simply not an option."