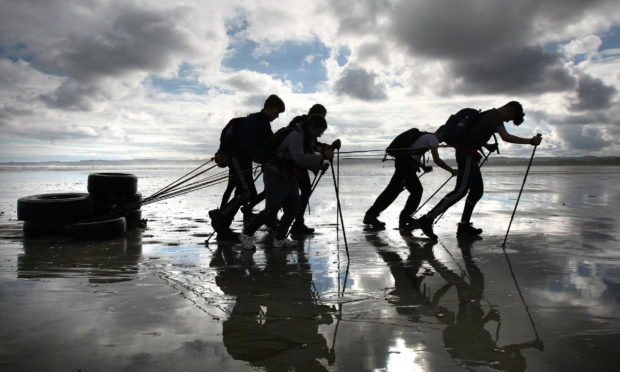 Ahead of an RSGS online talk, Michael Alexander speaks to founder of The Polar Academy Craig Mathieson about the resilience of Fife young people overcoming adversity in the face of Covid-19.
After completing a rigorous selection weekend at Glenmore Lodge near Aviemore in summer 2019, 10 teenagers from Bell Baxter High School in Cupar were nearing the end of endurance training with Europe's toughest youth training programme when, just 10 days before they were due to set off on a life-changing expedition to Eastern Greenland last March, the Covid-19 pandemic forced their trip to be pulled.
"People say it must have been tough to make such decisions," says Craig Mathieson, founder of The Polar Academy.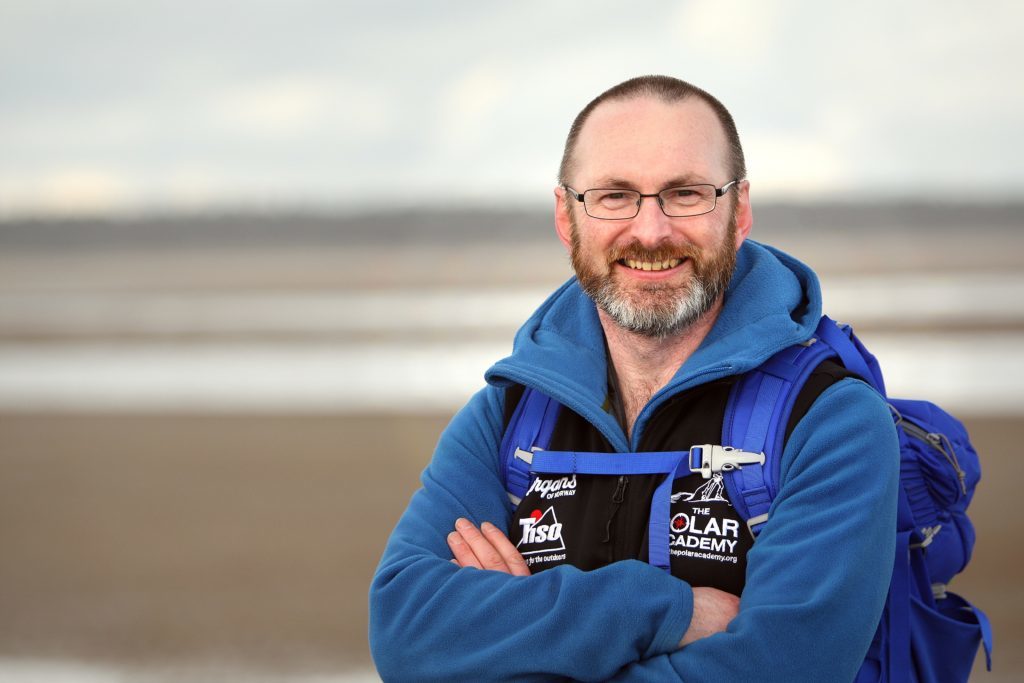 "But it was not really. Not at all. It was the right thing to do at the right time and the safest thing to do.
"It was not just for the health benefit of the Bell Baxter High School kids but we were going into a really remote part of East Greenland and didn't want to risk taking the virus into there.
"The decision process was really taken away from us when flights were cancelled."
On September 30, Craig, who is an Explorer in Residence with the Perth-based Royal Scottish Geographical Society, will give an online Inspiring People At Home talk about his charity which will include the impact of Covid-19 on the Bell Baxter preparations.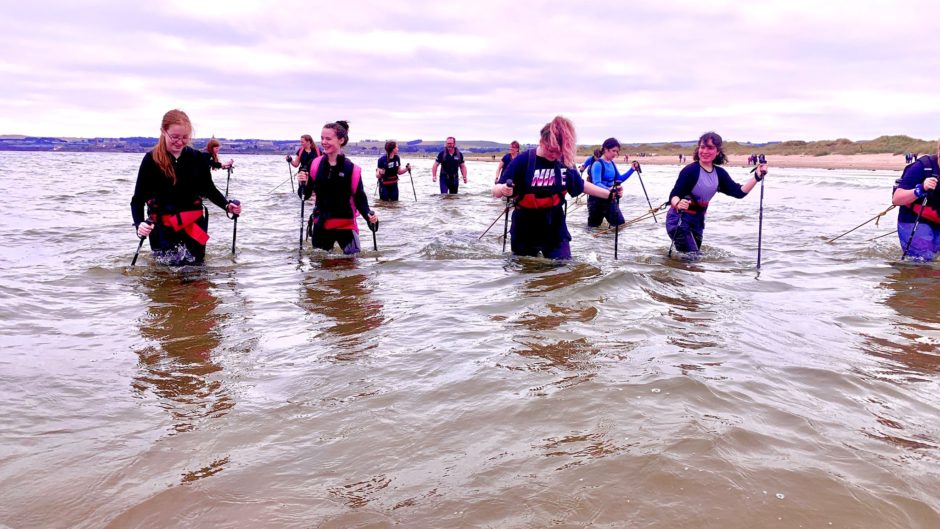 However, it will also outline how a determined "can do" attitude has led those involved to keep themselves fit and focussed for a possible rescheduled trip next year.
For Craig himself, lockdown became "one huge workout" and the first proper break he'd had for six years.
What he's most proud of, however, is the resilience of the pupils involved who've kept themselves fit and are doing their best to stay positive.
"I reckon if I was training a group of adults and I had to announce to them that their expedition was cancelled, the reaction would be hugely negative," he says.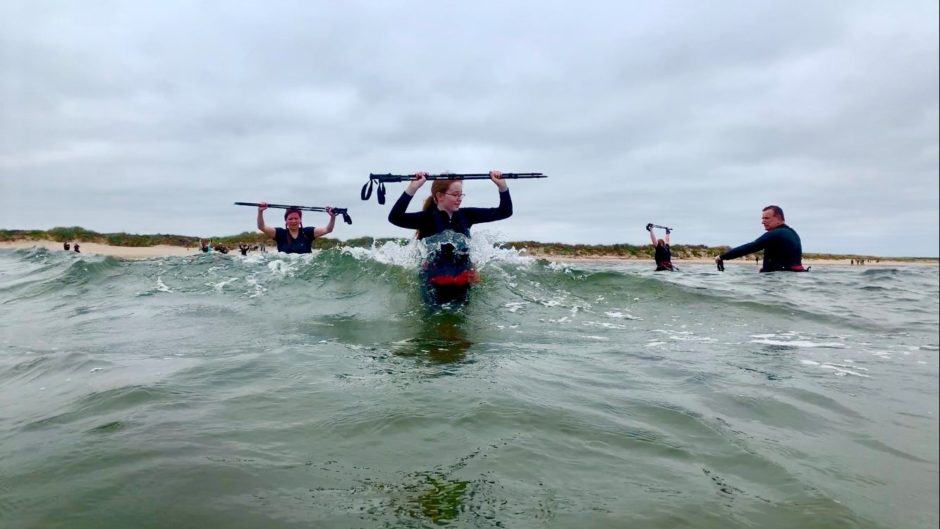 "They would crumble. But you tell a group of kids that have been training for a year and who have built their resilience up: The first reaction when I told them it was cancelled was a girl piping up: 'I take it we are still training at the weekend?'.
"That was the first reaction. The world's going into lockdown. We can't go. But there's a plan B that we keep training and we go whenever we can. End of."
As things stand, Craig hopes the rescheduled Bell Baxter trip will go ahead in spring – Covid-19 pandemic permitting of course.
The airlines have been "really good", Craig says, and training recently resumed hauling tractor tyres through the waves at the West Sands in St Andrews as well as Bootcamp style training sessions in school on Thursdays.
However, as expeditions are never a guaranteed science, there's also a deeper lesson, he says, about adapting to change – particularly in these uncertain times when the whole world is having to adapt to ongoing uncertainty.
A married father of three who was raised on a council estate in Buchlyvie, Stirlingshire, 51-year-old Craig is no stranger to determination and endurance.
The former military man and mountaineer has expedition experience in both the Arctic and Antarctic regions.
Having been "written off" at high school, he was so determined to follow his childhood dream of becoming a polar explorer that in 2004, he took a break from his job as a tax inspector and booked an $80,000 flight to Antarctica.
It was only when he received a bill which gave him 30 days to pay that he contacted businesses to fundraise for the first dedicated Scottish expedition to the South Pole.
This was followed by other expeditions and inspired him to talk in schools.
He told stories of his own explorer heroes like Scott and Shackleton – but he was dismayed to discover that many of the kids' role models were tabloid celebrities, and that they were confusing money with happiness.
It was this realisation that inspired him to launch his charity Polar Academy in 2013.
The academy trains 14 to 18-year-olds, crushed by low self-esteem who are "invisible and forgotten" – like he was in the education system at that age – to go on life-changing expeditions, and to rise above "negative people".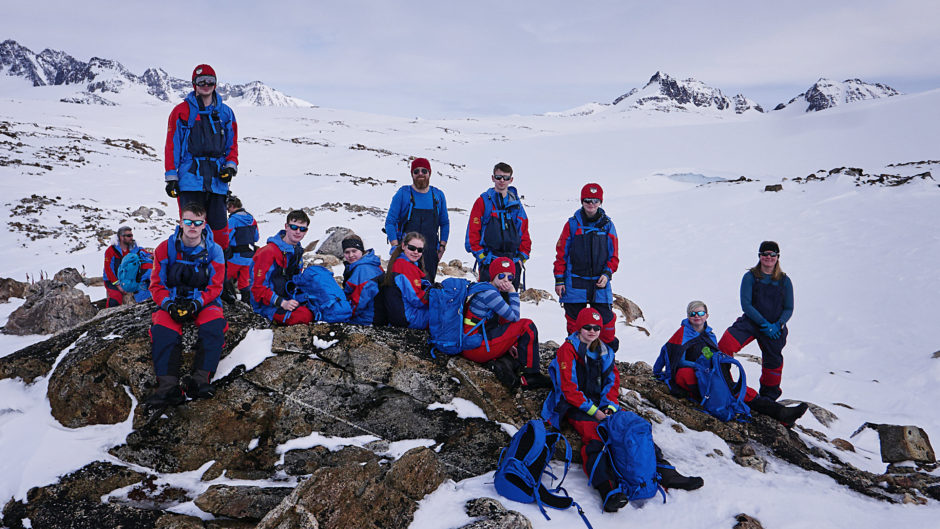 To date, five expeditions involving pupils from a total of 11 secondary schools have experienced the life-changing methods deployed by the charity that helps participants to redefine their physical and mental limits.
They included a team from Lochgelly High School in Fife whose former head teacher Carol Ann Penrose is now head of Bell Baxter High School and a firm supporter of the Polar Academy.
During the self-guided 100km, 10-day expedition in Eastern Greenland, the eight female and two male participants, plus one teacher, can expect temperatures below -20C.
They will also have to haul their own 45kg sledges as they navigate sea ice and mountain passes on cross-country skis, erect their own camps and dig their own latrines, whilst conducting scientific experiments for school projects.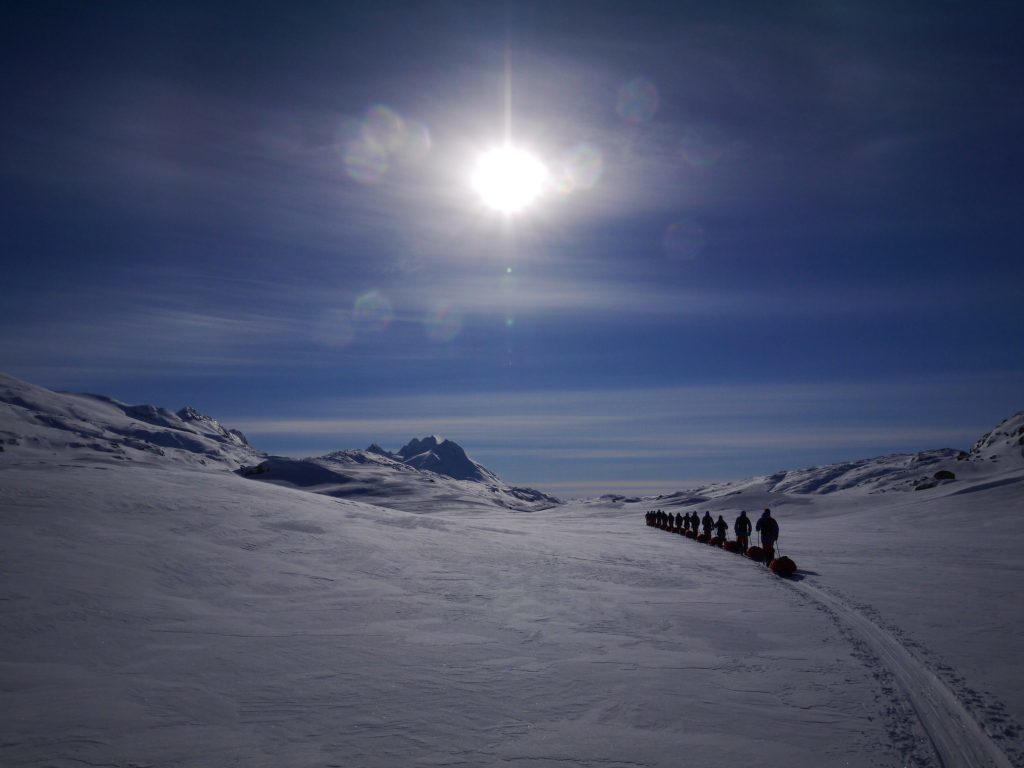 But Craig has already decided that this next expedition should aim to go further than any other.
"We are literally going to go off the map on this one," he smiles.
"There's an area known locally as the Golden Fjord where no expedition team has so far ever reached. That's the aim. We're going to make it harder and longer and tougher. When I told the kids this everyone just smiled and said good.
"That's the difference that a year at the Polar Academy does to a kid who is broken – couldn't speak, couldn't make eye contact with me, was crippled with shyness, maybe they've been bullied.
"These kids have changed already, and the benefits to them and the thousands of others they inspire, will last a lifetime."
• Craig Mathieson's RSGS Inspiring People At Home talk and Q&A takes place online on September 30 at 7.30pm. For more information and to book, go to www.rsgs.org