Families may have to wait days or longer for identification of Glenrothes remains
By
Neil Henderson
September 30 2020, 8.33am
Updated: September 30 2020, 9.52am
Families of two missing Fife men have been told by police they may have to wait days or even longer before the identity of human remains discovered in Glenrothes can be confirmed.
A large area around Whitehill Road in the town, where the skeletal remains were found by a member of the public on Sunday, is still sealed off as investigators and forensic experts try to establish who they belong to and how they came to be there.
The families of Allan Bryant and Kenneth Jones have been told it could be Thursday at the earliest before the investigation of the area is concluded and the removal of the remains can begin.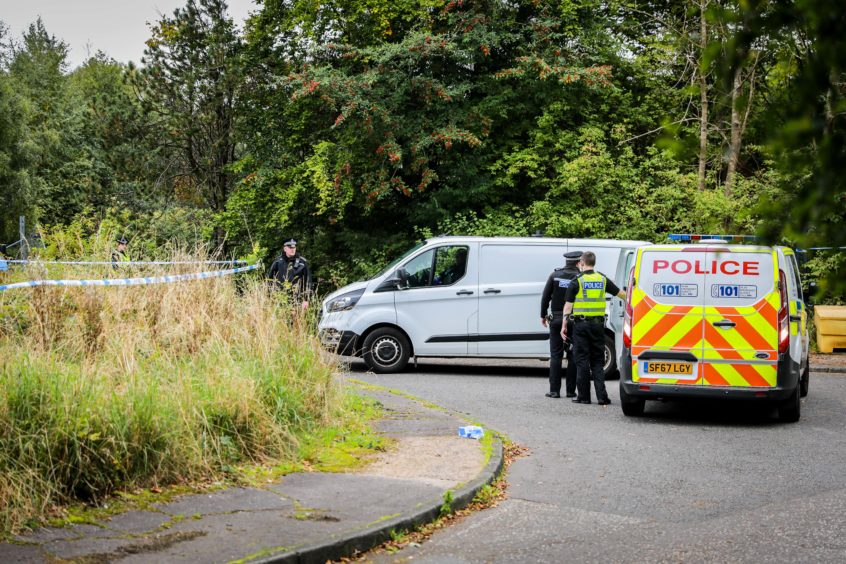 Further analysis, including DNA testing and dental record checks will then need to be conducted, adding a further agonising wait for the families.
Allan Bryant Snr, whose son, Allan has not been seen since leaving Styx nightclub in the town in November, 2013, said the stress and wait for information was taking its toll on his family.
Family of missing Glenrothes man Allan Bryant torn between heartbreak and possible end of years of anguish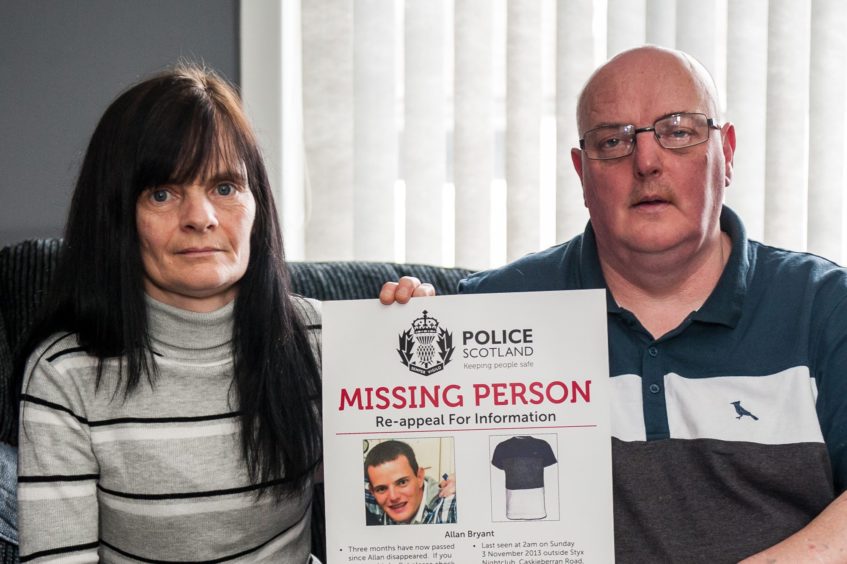 He said: "Police informed me it will be several days before the human remains are removed from Whitehill industrial estate.
"Forensics and specialists started examining the scene early Monday morning which will take a few days then DNA and dental records and everything else will be checked to identify the human remain.
"At at this point we do not know if the remains found are our son Allan's. Myself and Allan's mum, Marie have not slept much since yesterday. So many things are going around in our heads. We are numb and struggling."
Allan was 23 when he vanished, sparking one of the largest missing person hunts Fife has ever seen. He was last seen on CCTV footage as he left the nightclub. The spot where the remains were found is within a mile or two of the venue and his family home.
His dad added: "Officers from the Major Investigation Team have updated me and let me know forensics and the experts searching the unit where the human remains are will last until Thursday or even longer.
"As you can imagine the stress this is taking out my family is horrendous and unbearable."
Mr Bryant Snr said his family were overwhelmed by the messages of support they had received from friends and members of the public.
It's understood police have also contacted the family of Kenneth Jones, from Glenrothes, who was 18 when he disappeared on November 3, 1998, as well as others with long-standing missing loved ones to update them of the continuing investigation.
Mother speaks of her heartache 18 years after son disappeared