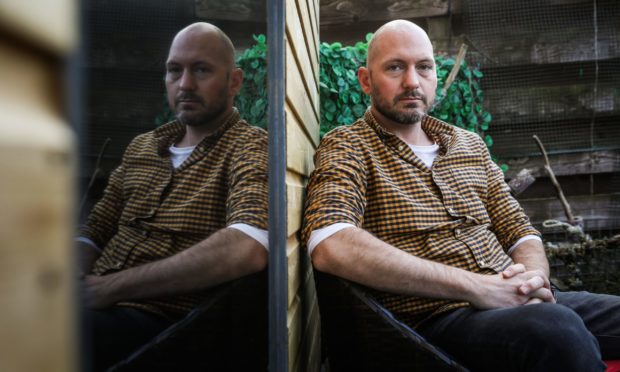 A Fife man with diabetes has been unable to book a flu jab appointment for nearly two weeks and fears health bosses have "washed their hands of" the issue.
Daniel Scottow, 39, from Cellardyke, said he had found it "impossible" to book the vaccine through the dedicated phone line after being cut off and hung up on at every attempt.
NHS Fife issued an apology last week after the phone line was jammed but said call handling capacity would be increased this week.
NHS Fife apologises as 'unprecedented' demand for flu jabs swamps dedicated phone line
However, after two more days getting the same results as last week, Daniel said he had  "reached the end of his tether".
He said: "I have ben phoning this number all through the day.
"Most of the time I get a recorded message saying they are unable to take my call.
"A few times I've got through to the queuing system and then after sitting in the queue for 10 minutes it goes dead."
He said he feared his health was being put at risk.
"I've been diabetic since I was seven years old and since I was a kid I've been told it's imperative to get a flu jab every year," he said.
"I get that times are far from normal and that the NHS is under a lot pressure but this a very important thing for anyone with health problems and who are at high risk.
"You've got the fear you could get Covid and the added fear of seasonal flu."
Health secretary Jeane Freeman urged to intervene in Fife's 'chaotic' flu jab programme
Another Fifer Arthur Allan said he has experienced similar problems.
He said: "Last week we could get through to the line, then waited and waited, in vain.
"This week it bluntly states that the lines are too busy and you don't get through at all.
"I got through once, with a voice every half-minute or so telling us to keep holding on. But after 20 minutes the line was disconnected."
Arthur said he tried to email the health board to book an appointment but was met with an automatic reply asking for details.
After answering a number of times he is unsure if he has zero flu jab bookings or three.
The Scottish Government has told health boards they must act "swiftly" to combat ongoing issues surrounding the booking of flu jabs.
NHS Fife said it would provide an update on the situation within the next 24 hours.