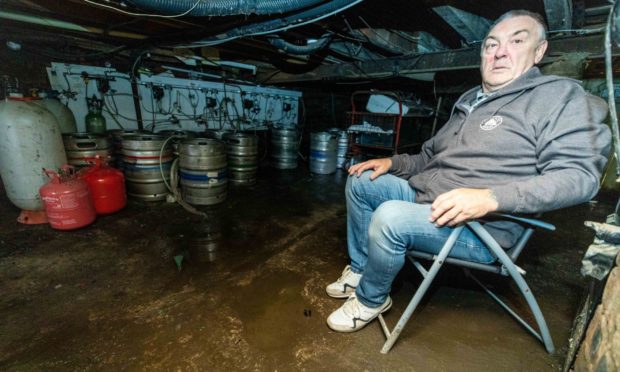 A Fife pub has suffered an extended lockdown after Storm Francis wreaked havoc across the region in August.
The cellar of the Glen Tavern in Cowdenbeath was flooded and stock ruined just two days before it was due to reopen following the lifting of coronavirus restrictions.
Owners Willie and Ann Keenan have blamed Fife Council for failing to fix collapsed culverts, which prevented water from a swollen burn from washing away.
Instead, nearby Foulford Road was turned into a river and floodwater cascaded into the pub's lower floor, causing utter devastation.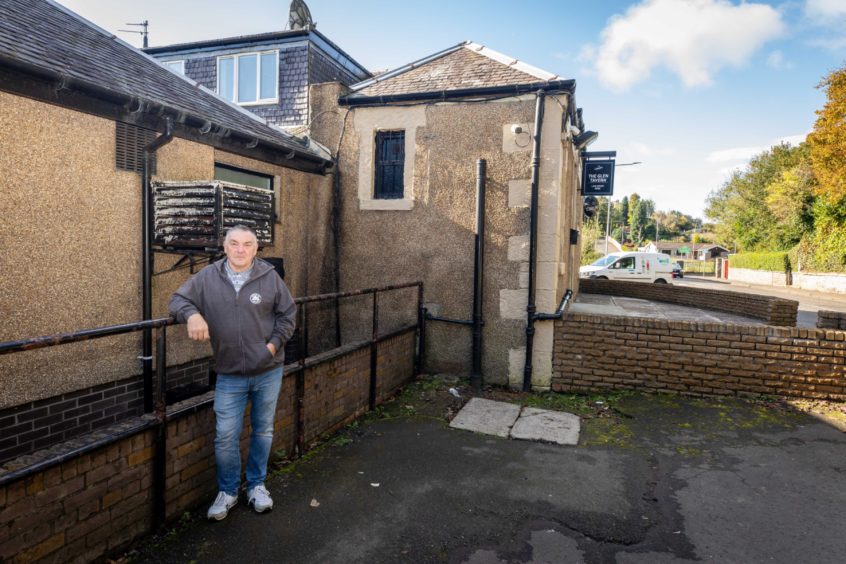 Willie said the council's failure to maintain the culvert had allowed water to back up.
"About 10 years ago, they dug down and dredged the bottom of the burn to let it flow better but the culvert has collapsed in bits," he said.
"During the storm, it couldn't cope and the road was flooded, gardens were filling up and it filled our cellar.
"It was coming in through the walls because there was nowhere for it to go."
The council said major work was required and it had taken some time to plan to ensure it was safe.
Meanwhile, Willie and Ann have lost a large amount of stock, as well as personal items.
"We have been shut since March," said Willie.
"We had redecorated and were getting ready to reopen on the Thursday and this happened on the Tuesday."
Conservative councillor Darren Watt is calling for "quick and decisive action" from Fife Council officers.
"I truly feel for the owners right now," he said.
"Their business was already hugely impacted by Covid-19 restrictions but then completely devastated by the recent storm and subsequent flooding.
"Fife Council have known of the issues around the Glen Tavern for a number of years and have failed to act."
The council's head of assets, transportation and environment Ken Gourlay said: "The council carries out regular inspections to make sure water courses and culverts are clear of debris:
"However we experienced unprecedented rainfall in August which resulted in flooding in a number of areas.
"Our first attempts to clear the drainage system following flooding on Foulford Road, Cowdenbeath were unsuccessful.
"We then organised a specialised contractor to clean and survey the drainage system which identified that a section of stone culvert next to the Glen Tavern had collapsed.
"The depth and size of the culvert means that this is a major repair – time is needed to plan the works to make sure they are carried out safely.
"The repairs are programmed to start early next month and residents have been kept up to date with progress.
"We will continue to monitor conditions on Foulford Road during heavy rain in an effort to prevent any further flooding until the repair can be carried out."