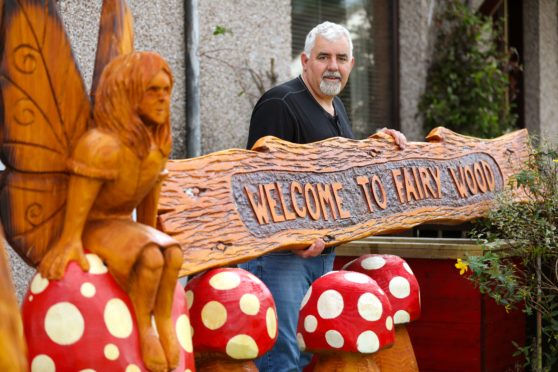 The creator of a children's fairy woodland at a Fife beauty spot has defied the vandals with the installation of nearly £2,000 worth of new exhibits.
Derek Davidson unveiled the new carvings at the weekend as part of an ongoing expansion of the popular attraction.
Derek was instrumental in creating the enchanted walk in woods at Lochore Meadows Country Park, as part of efforts to put a smile back on local people's faces during the coronavirus lockdown.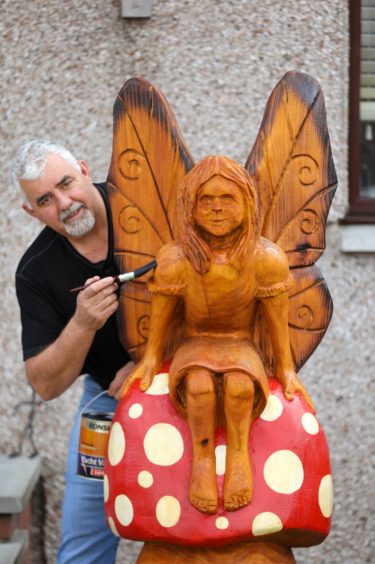 The project proved so popular with families from the surrounding communities of Lochgelly, Ballingry, Lochore and Benarty that the woodland soon expanded with scores of local children creating their own fairy doors and houses for the woodland.
Concern had grown for the long-term future of the fairy woodland after vandal struck in August wrecking a number of specially created items made by local youngsters.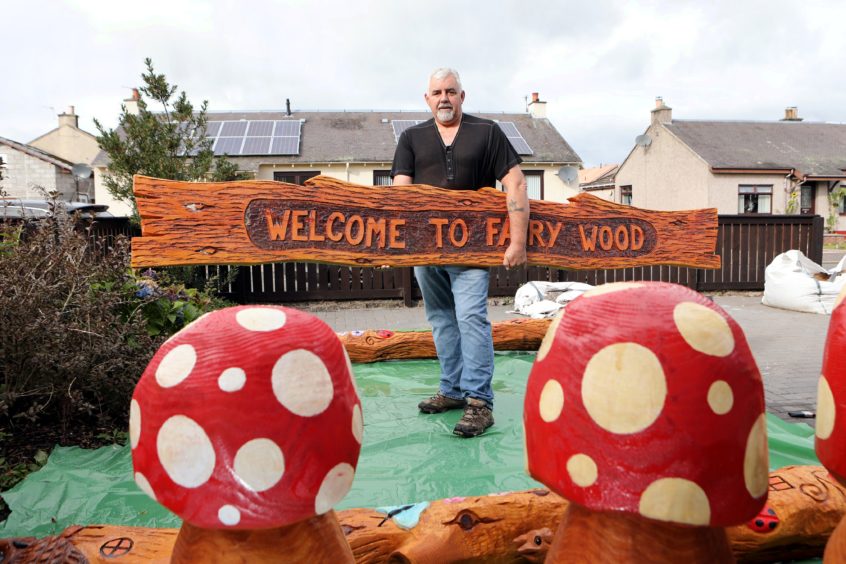 However, following further fundraising and offers of support from local builders firms, Derek took delivery of a further number of carvings which have now been installed at the wood.
"It was heart-breaking to see the damage caused by those wanting to spoil it for the youngsters, especially after so many had got involved and supported what we were doing," said Derek.
"I was determined not to be beaten by the vandals and after seeing the work of Black Isle based wood carver and award winning artist, Iain Chalmers,  who runs Chainsaw Creations, I knew he was the man to create something really special for our woodland."
Iain took three weeks to carve the striking winged fairy, totem pole, toadstools and signage, which have all been created by hand from tree trunks.
"When they arrived and we took the wrappings off I couldn't believe it," said Derek.
"They are even better than I had possibly hoped for and the kids will love them."
With the help of volunteers and local builders who installed the new attractions, rubber safety matting and a new path, Derek is hoping even more families will visit the meadows and fairy woodland.
"It started out a s bit of fun during the lockdown but people have really got behind it," Derek added. "The new attractions take it on to a new level which we plan to keep adding to in the future."
The new additions to the woodland have been warmly welcomed by local Councillor Lea McLelland, who praised the community spirit of the project.
"The fairy woodland is a fantastic thing and I'm delighted that the public and businesses have supported it the way that they have. Long may it continue to flourish."