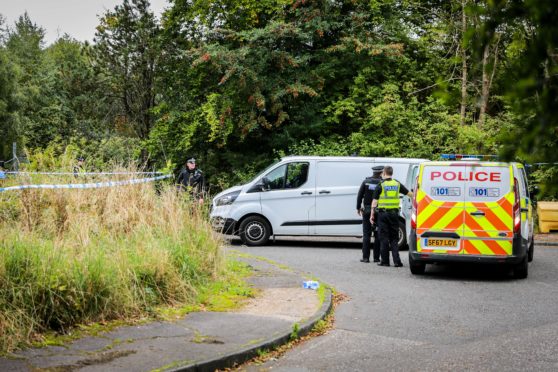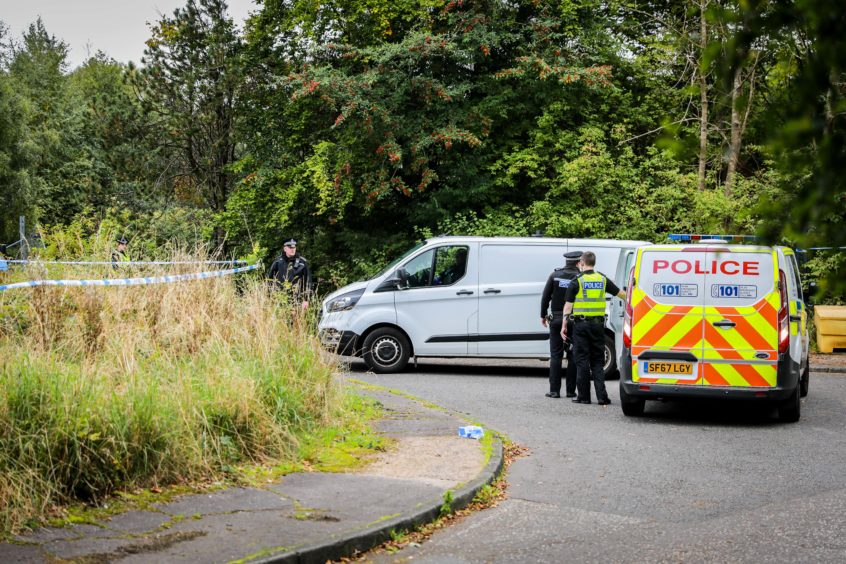 Police investigating the discovery of human remains found at a disused industrial estate in Glenrothes are still trying to establish the identity of the person, two weeks on from the when the grim discovery was first made.
Officers and forensics experts spent over a week at the site in Whitehill Road on the outskirts of the town where the skeletal remains were found by two boys on Sunday, September 27.
In what has already been described as a "complex and highly intricate investigation" by Detective Chief Inspector Kevin Houliston, of Police Scotland's Major Investigation Team, little is still known about the find other than that the remains are that of a male.
Investigators remain tight-lipped over how long the remains were at the site or what, if any, progress has been made to identify exactly who the man is or whether there was any criminality involved in the lead up to the individual ending up at Whitehill Road.
A post-mortem examination carried out a week a go confirmed that the remains were not those of long-term missing Fife men Allan Bryant or Kenneth Jones, with the news confirmed to the families of the two missing men from Glenrothes that the search for their loved ones goes on.
A spokesperson for Police Scotland said: "Enquiries continue to identify the person, who was male, and establish a cause of death."
The spokesperson also added that Police Scotland would not comment on aspects of an ongoing investigation or on speculation that the remains had been covered over before being found.
Detective Chief Inspector Kevin Houliston, of Police Scotland's Major Investigation Team (MIT), said this week: "The families of long-term missing people in the local area have been informed that the remains are not those of their loved-ones and officers continue to support them at this difficult time.
"This is a complex and highly intricate investigation and we're working to find out who this is and how they came to be there.
"The death remains unexplained but if anyone has any information that may help our enquiries then please call Police Scotland on 101, quoting incident 2692 of Sunday, September 27, 2020."