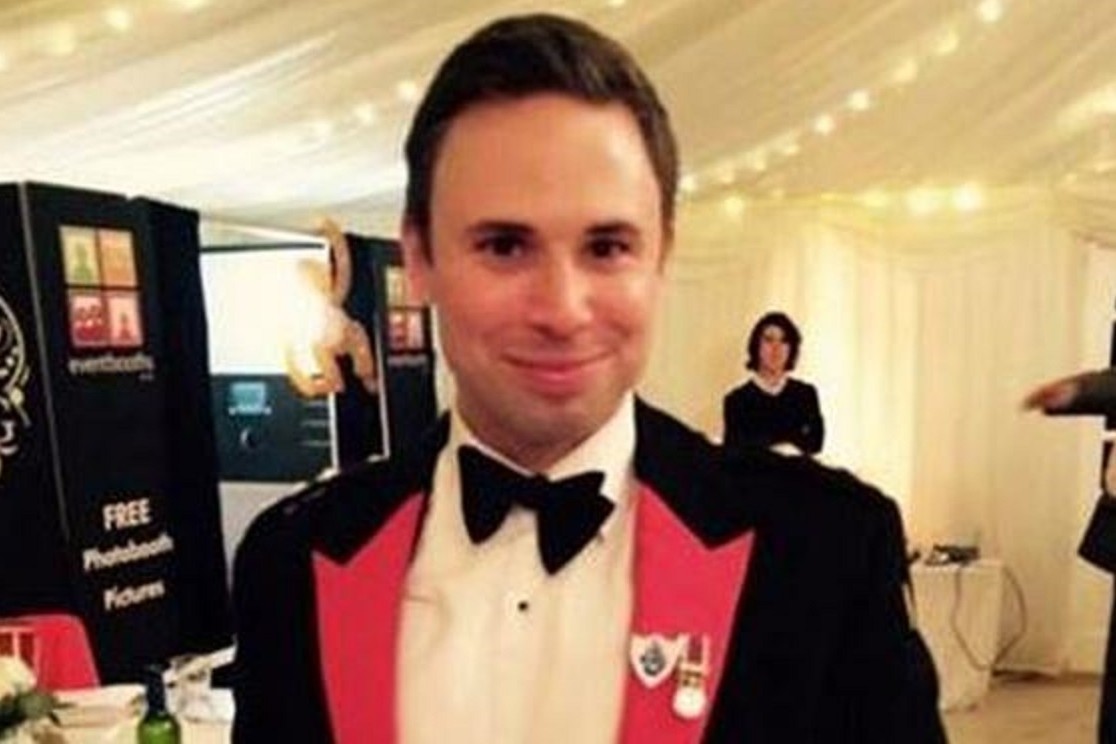 A memorial fund set up in honour of a Fife army captain who died while running the London Marathon last week could top the £1 million mark.
David Seath, who was originally from Cowdenbeath but was latterly based in Plymouth, suffered a suspected cardiac arrest a few miles short of the finish line, and died later in hospital.
Friends and family have continued fundraising in his name, however, and have also promised to finish the final stretch of the 26.2-mile course at a later date.
And with donations last night approaching the £200,000 mark through various sources, organisers of the new David Seath Memorial Fund have pledged to try to raise at least £1 million for the popular 31-year-old.
The fund set up by Captain Seath's friend and army comrade James Walker-McClimens, which will support Help for Heroes, was expected to pass the £100,000 mark alone yesterday, while Captain Seath's own page has collected more than £75,000.
Captain McClimens, who served with Captain Seath, said: "In the Army we don't like unfinished business, it was something he wanted to do – he wanted to do the full marathon, so we are going to complete it for him.
"He was raising money for Help for Heroes so we just want to carry on that theme.
"We've been told by Help for Heroes that a million pounds is achievable."
Captain McClimens added that friends and family planned to complete the London Marathon for Captain Seath at a later date in agreement with his parents.
His funeral is due to take place in Dunfermline on Thursday.
It has also emerged that Captain Seath had been planning to propose to his partner Gaby Schoenenberger, 29, when he returned from a stint in Afghanistan later this year.
Captain Seath had asked Miss Schoenenberger's father for his blessing during a family holiday at Easter.
Edinburgh-based fashion designer Misss Schoenenberger told the Sunday Times: "I feel as though I've died inside, just heartbroken. He was everything to me. It is desperately unfair, we had so much to look forward to.
"David was being posted to Afghanistan in July this year for seven months and he was intending on proposing when he got back but he wanted to make sure, to check it with my dad.
"I never wanted to freak him out by talking about marriage but it was obvious for us that we were heading that way.
"It shows that, without me ever saying anything, he knew how important it would be to me that he ask my dad's permission.
"That's just David, he was such a gentleman."
Further tributes were paid over the weekend, with the soldier's commanding officer describing him as a "natural leader and a true gentleman".
Lieutenant Colonel John Cresswell said: "Witty, charming and polished, Dave was a fabulous host and stylish performer.
"Selected to train the future officers of the Afghan National Army later this year in the rank of major, Dave had a great career ahead of him."
There was also a minute's applause during the 23rd minute of the British Army v Royal Navy rugby match at Twickenham on Saturday in memory of Captain Seath.