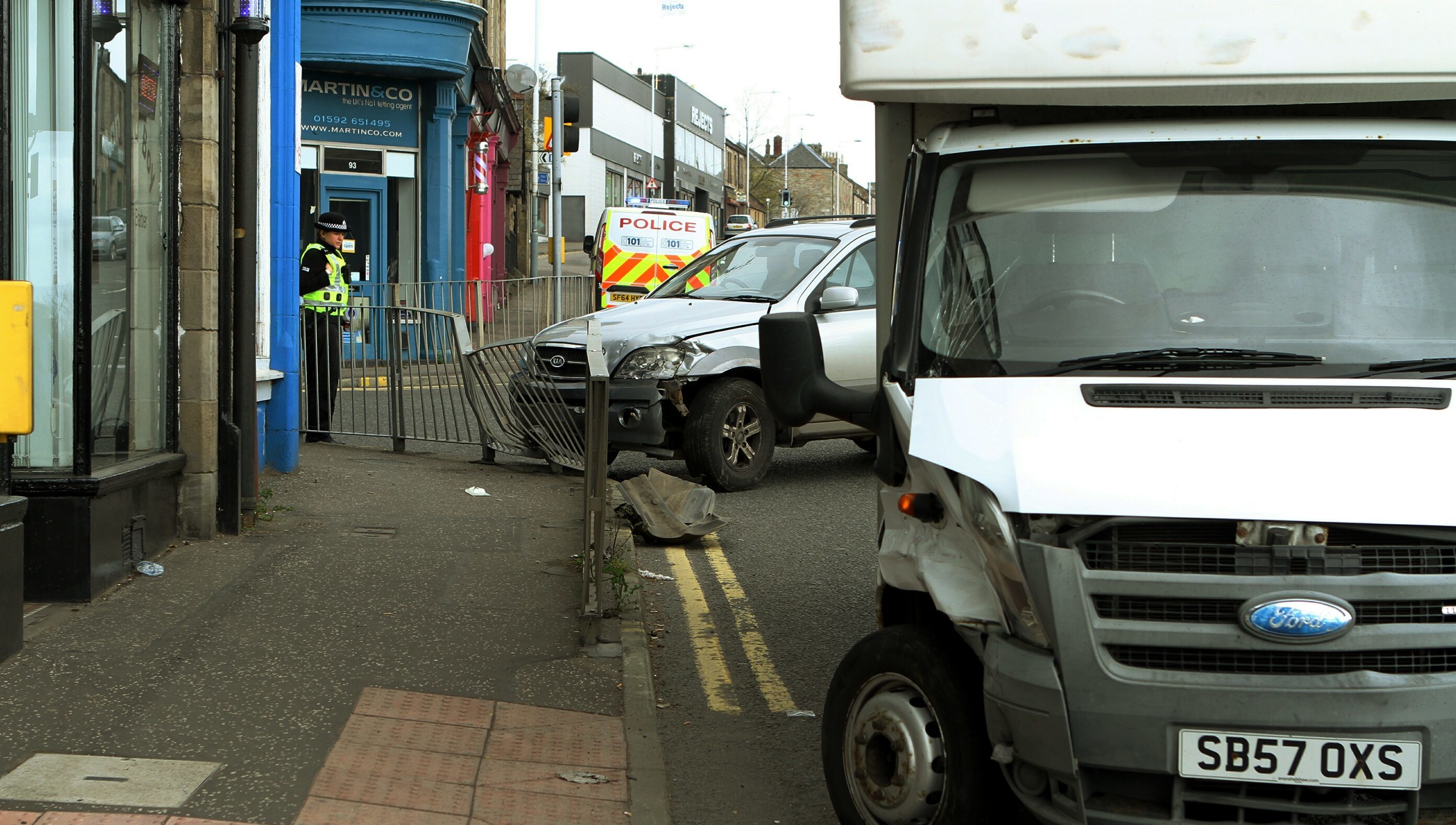 Two vehicles have been involved in a crash in Kirkcaldy's St Clair Street.
The accident happened at around 10.45am on Tuesday morning near to the junction with Junction Road, and partially blocked the road.
The incident involved a Kia Sorrento and a transit van, with the former crashing into a barrier outside a charity shop.
It is understood no-one was hurt in the accident, and police were quickly on the scene to remove debris and help direct traffic.