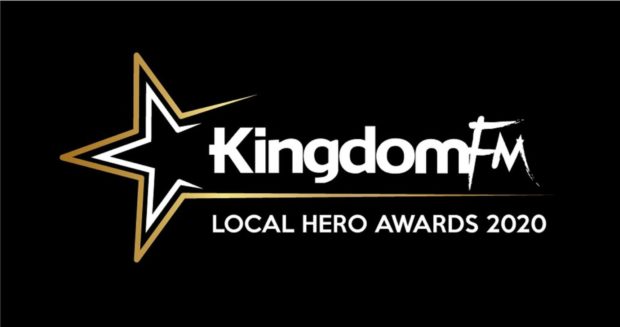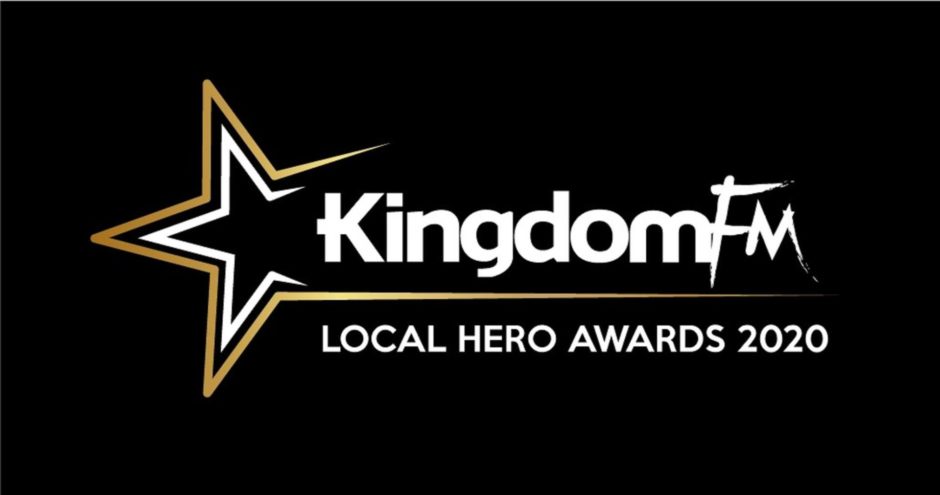 Kingdom FM's Local Hero Awards are back for 2020 – with a bit of a difference.
Covid-19 restrictions may have put paid to the traditional glitzy awards ceremony this year, but Kingdom FM and The Courier as media partner were more determined than ever to celebrate the phenomenal achievements of inspirational Fifers over the past 12 months.
Nominations have been flooding in across 19 categories, and all of our finalists are being featured in The Courier and on air on Kingdom FM throughout this week ahead of the winners being revealed the week commencing October 26.
Kingdom FM Local Hero Awards 2020 is proudly supported by Stagecoach, Purple Bathrooms and Kitchens, Port of Rosyth – Forth Ports Scotland, VELUX, Optos, Part-Time Study at the University of St Andrews and It's Beds and Pine.
NHS Hero (supported by Forth Ports Rosyth)
Margaret Selbie
Described as a "force of nature and a wonderful human being" by one person who nominated her, Margaret is the senior infection control nurse in NHS Fife and her commitment to ensuring the best for her patients, NHS Fife staff and the public of Fife is second to none. Sourcing PPE was a particular issue around the globe but Margaret was undeterred, acknowledging the importance of PPE to protect staff and patients. She scanned the internet, found a solution and NHS Fife was able to purchase washable gowns – a move which saw NHS Scotland following in her footsteps.
Christina Fleming
Christina is an ICU nurse who has been working during Covid-19. Not only did she work three 12 hour shifts a week throughout, she supported her co-workers and kept a positive and upbeat attitude. Alongside all of this, she has taken on a student nurse who has worked alongside her during the pandemic. She has studied her mentorship in her spare time, taken every shift as a learning opportunity and pushed the student to become an amazing ICU nurse already.
Rachel Finlayson
Rachel works in the respiratory ward at Kirkcaldy's Victoria Hospital and has dealt with Covid-19 from day one of this pandemic. She has done this selflessly, without complaining even though she has been terrified herself. Constantly putting others ahead of herself, she's spent extra time and care with patients who have had no visitors and no one to support them, and she's equally supported the families to the best of her ability. She is constantly organising taking books into patients, particularly sourcing male friendly books as there wasn't a lot in the ward.
Star Teacher (supported by St Andrews University)
Samantha Miller
Sam is the composite teacher for the 4,5,6,7 class in Letham Primary School. The admiration her class has for her is obvious and she has been nominated for her inclusive and open approach which has developed a community of children who genuinely care for and lock out for each other.
When a youngster with autism struggled with noise and was too self-conscious to wear his headphones, Sam provided the whole class with sets of them to make them a coveted fashion accessory instead of a sign of disability. Sam has run community cafes with the kids and works exceptionally hard to see each child bloom.
Karen Reid
Karen has been tirelessly working to bring out the best of everyone at Glenrothes High School. Karen has set up many groups with kids to help them grow, ranging from working with the fire brigade all the way to giving kids the opportunity to race at Silverstone with their man-made built car. Parents say Karen's work has brought youngsters out of their shells and really helping them to blossom. One mum who nominated her said: "This woman works wonders around children and I can't thank her enough for the work she has put into that school and my son. I believe if it wasn't for Karen my son along with many others would continue to live their sheltered lives."
Gemma Sanderson
Gemma is the teacher for P1-3 at Kirkton of Largo Primary School and due to a tragic personal event at the end of last year she has been through an awful lot and it has been a very difficult time for her. However, as soon as the Covid-19 crisis hit, she came back early to help everyone. As Microsoft Ambassador for the primary school cluster, her computing skills have been vital to all the parents, children and other teachers throughout the this time. One mum who nominated her said: "I feel during a crisis the real heroes stand out and Mrs Sanderson is definitely one of those, we don't know where we would be without her."
Mary Leishman Award (supported by the Mary Leishman Foundation)
Sarah Hendry School of Dance
Sarah Hendry has spent decades keeping up Scottish tradition to such a high standard on our doorstep. She has been scouted all over Scotland to provide workshops and was invited to tour Australia pre-lockdown where she provided workshops to dancers there. Over her many years of teaching her dancers have reached many goals and milestones, but she has always been focused on each individual child and what they personally can get out of Highland dance. During lockdown she has been running online workshops to keep dancers dancing with dancers joining in from Canada, Australia, Chile and Slovakia – an incredible feat for what was once a little dance school in Glenrothes.
Kingdom Theatre Company
Kingdom Theatre Company from Kirkcaldy was set up in 2012 to produce new musical theatre and give training to young actors, dancers, stagehands and tech crews. Within a year they produced an original show with sold out runs at Leith Festival and Edinburgh Fringe gaining five-star reviews and featured on BBC1 Radio. They have produced new writing every year since to a high standard and along the way have mentored young artists and crew with real work experience many of whom have gone onto employment or further education in theatre. Now a registered charity they have raised funds for Maggie's Centre, Adam Smith Festival of Ideas and have produced free shows for local care homes.
Terrifically Adventurous Youth Theatre Association
TAYTA (Terrifically Adventurous Youth Theatre Association) has been run from the Music Institute at Carnegie Hall, Dunfermline, for around 30 years now. It's aim has been to make the arts accessible to children and young people and highlight the difference that drama can make to young people's confidence, self-esteem, creativity and sense of self. When funding was cut 10 years ago, instead of shutting the group down or raising the cost of membership (and making the group inaccessible to families on a low income), the group was turned into a committee run association and is continuing to flourish.
New Business Start-Up (supported by Business Gateway Fife)
Fennes Jewellery
After working for Goldsmiths and an independent jewellers, Jo-Ann Kinnear brought 25 years of experience in the trade to her new venture in Glenrothes in 2018. All of the jewellery stocked is of a high quality and Jo-Ann goes out of her way to help customers. So much so that the shop was named Best Specialised Retailer last year and was also shortlisted for the Retail Jeweller Awards in its first year of business.
The Hug A Mug Coffee Shop
The Hug A Mug Coffee Shop has lifted the Gallatown area of Kirkcaldy since opening in August 2019. A hugely friendly café throughout the week, at New Year the café was opened as a soup kitchen for the vulnerable and homeless, while during Covid-19 owner Laura Davidson has continued to devote all their time to making sure meals are delivered to the vulnerable and anyone unable to get out.
It's no secret, but Laura herself lives with Fibromyalgia, yet she pushes through the pain and exhaustion to do her best for others.
Mirror Mirror Hair and Beauty
Claire Small and Marie McFarlane started this hair and beauty salon a year ago, turning a derelict shop into a place that's now full of life and improving the community. The salon also holds regular raffles to put money back to local charities and staff are always putting clients' needs first before their own.