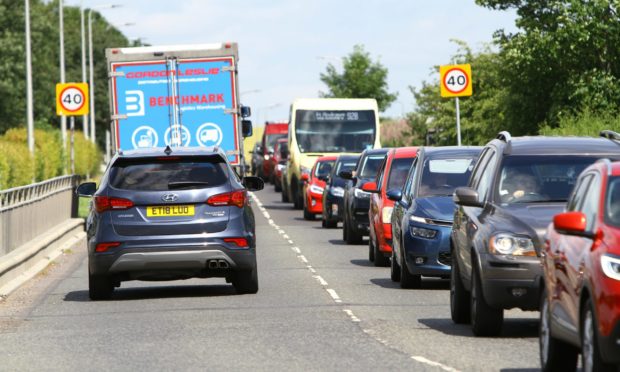 A major bridge strengthening project that caused long tailbacks on one of Fife's busiest roads has been delayed indefinitely after costs soared.
Significant repairs to the A91 New Bridge at Guardbridge, have had to be split into two phases after Fife Council exceeded its budget halfway through the works, which were much more complex than anticipated.
It means motorists travelling to and from St Andrews could face further frustration in the future when the second phase, involving the installation of a £1 million system to protect the steel, eventually begins.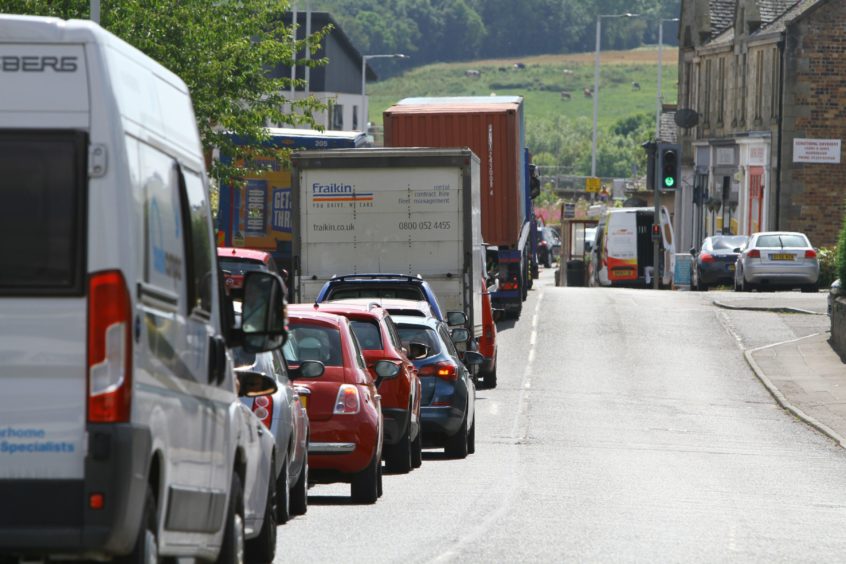 Officers said completing the project in one block was unaffordable but the work already done will protect the structure for the next 10 to 15 years, despite the amount of traffic travelling on it.
However, the risk of weakening due to corrosion remains and regular inspections will be carried out.
Work on the bridge over the Eden Estuary began in June last year and was due to be completed in April but contractors discovered it was in much poorer condition than anticipated.
The complexity of the work, along with delays due to lockdown and social distancing requirements, meant the first phase was not finished until August at a cost of £1.74m – more than the budget set aside for the entire project.
The A91 is the busiest road in north east Fife and the second busiest in the entire region and councillors have expressed concern over further traffic disruption during the second phase and the bridge's condition in the meantime.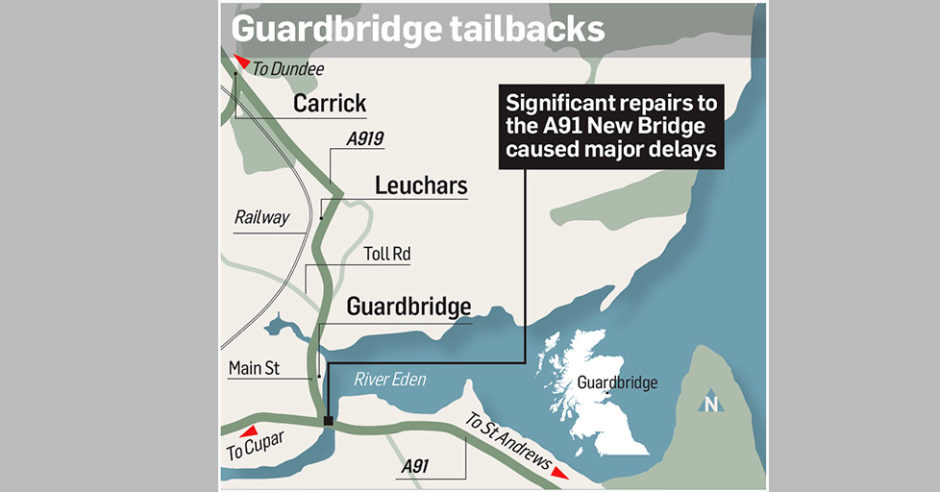 St Andrews Liberal Democrat Jane Ann Liston said: "I hope it's not going to be too far down the line before the second part and completion of the work.
"That's the busiest road in north east Fife because it takes all the cars in and out of St Andrews.
"If there is any disruption to traffic flow there it has a knock-on effect."
SNP councillor Ann Verner described the situation as unfortunate.
"The roadworks were dreadful," she said.
Senior roads manager Derek Crowe said the second phase would not happen within the next five years.
"We have a limited budget and have to manage the programme to fit in with the available resources.
"The A91 became unaffordable to do it in one go and we're unable to commit in the next five years but it will follow on.
"The risk of weakening due to corrosion remains and the cathodic protection system is still required in the longer term."
Huge queues and St Andrews to Dundee bus cancellations as Guardbridge roadworks endure