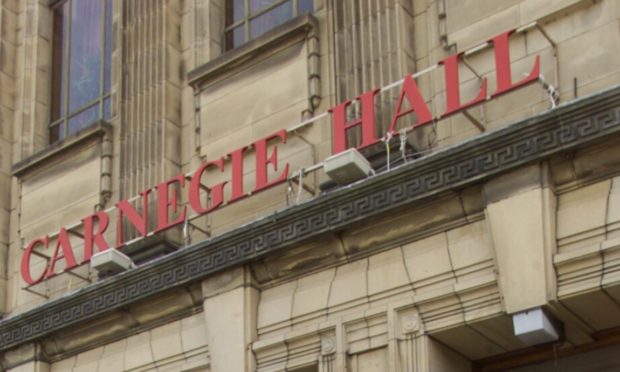 Arts venues managed by OnFife have been handed a £230,000 lifeline by Creative Scotland.
The cash is part of the Scottish Government's £12.5 million Performing Arts Venues Relief Fund.
Designed to support performing arts venues that cannot yet reopen because of the Covid-19 pandemic, the fund is helping venues with no income to stay afloat, while increasing commissioning and employment opportunities for freelance artists.
OnFife's allocation will help sustain Rothes Halls, Carnegie Hall, Adam Smith Theatre and the Lochgelly Centre.
Michelle Sweeney, OnFife's director of creative development, said: "The fund will provide much-needed financial support for staff retention as well as allowing us to engage with and maintain our audiences.
"It will also allow us to work with a range of local creatives who have been so badly hit by the impact of Covid. Finally, it gives us the opportunity to invest in digital expertise, which will put us in a better position for survival in what will be a highly digitised post-Covid world."
The funding has already helped OnFife deliver digital programmes including Black History Month talks.
An online Halloween programme has been put together for adults, with storytelling sessions from paranormal activity investigator Leonard Low and traditional Scots stories from Dunfermline-based storyteller Beverley Bryant and Heather Yule.
The children's Halloween programme will include performances from Mexican theatre director Andrea Cabrera and dance artist Hayley Earlam, which will be shared as part of two days of online content through the OnFife Virtual LibrarYAY Facebook Group from October 31 and November 1.
The Create in Fife 2020 network was started near the start of the pandemic to provide a supportive and collaborative online network for creatives during lockdown. It is mainly for professionals working in the creative sector but is also open to anyone interested in hearing about creative work happening in their area.
OnFife chief executive Heather Stuart said: "Create in Fife 2020 is an amazing network providing great support and a place for creativity to flourish. Members are sharing what they do and what they love, and making connections in these times when many creatives, by the nature of working alone, could become isolated."