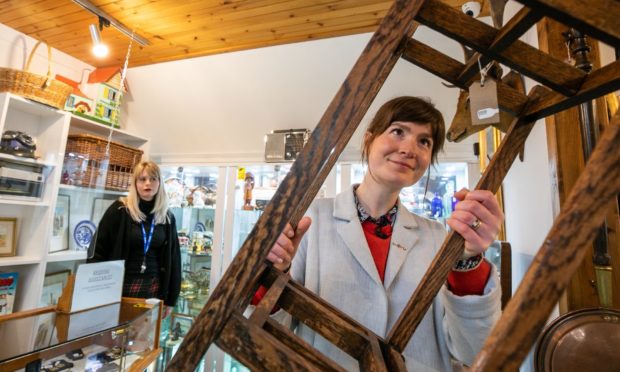 The owners of an antique shop in Fife are set for small screen stardom after being chosen to feature in the next series of a popular TV show.
Film crews armed with cameras, clapper boards and boom mics descended on Malcolm Antiques in Guardbridge on Tuesday afternoon to shoot scenes for Antiques Road Trip.
The BBC show pits experts against each other as they travel around the UK in search of the best bargains.
Heads were turned in Guardbridge when one of the team, Natasha Raskin Sharp, who is also a favourite on shows such as Bargain Hunt, pulled up at the shop in a vintage Rolls Royce.
Christine Malcolm, who owns the business with her partner John Muir, said the visit had finally become a reality after a previous chance to appear had to be cancelled in 2019 when the business was targeted by thieves.
The criminals stole £120,000 worth of jewellery less than 24 hours before the show's presenters were due to arrive.
She said: "We were hit by the break-in just a day before, which left us in quite a state so had to cancel. So it was nice to receive a return call from the show's producers asking if they could come and visit.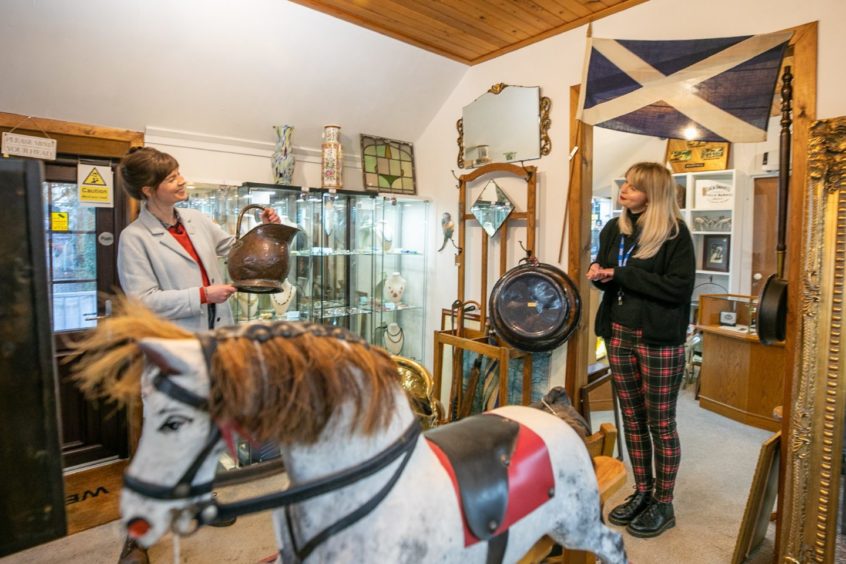 "Visits are only confirmed a few hours in advance in order to keep the shops as realistic as possible and not have dealers filling up their shelves with priceless antiques just for the filming, so we had little time to prepare."
Antique expert Natasha found choosing just two items for the show a challenge as she explored the treasure trove of antiques and collectables and filming was eventually wrapped up after more than four hours.
Thousands queue up to see experts as Dundee hosts Antiques Roadshow
In the end she settled on an antique oak stand and a mid-century modern ceiling light fitting which were purchased for the show.
Christine, a third generation antique dealer, who opened the shop three years ago, said the filming had proved a real morale booster after a difficult trading year impacted heavily by the coronavirus pandemic.
"Filming has been a real eye-opener but a great experience and the crew must have liked what we do as they said they'd certainly be back," she said.
"We only re-opened at the end of July and have had to make a number of alterations to keep customers and staff safe, but business has certainly increased and appearing in the show will provide some much needed extra exposure which can only be good."