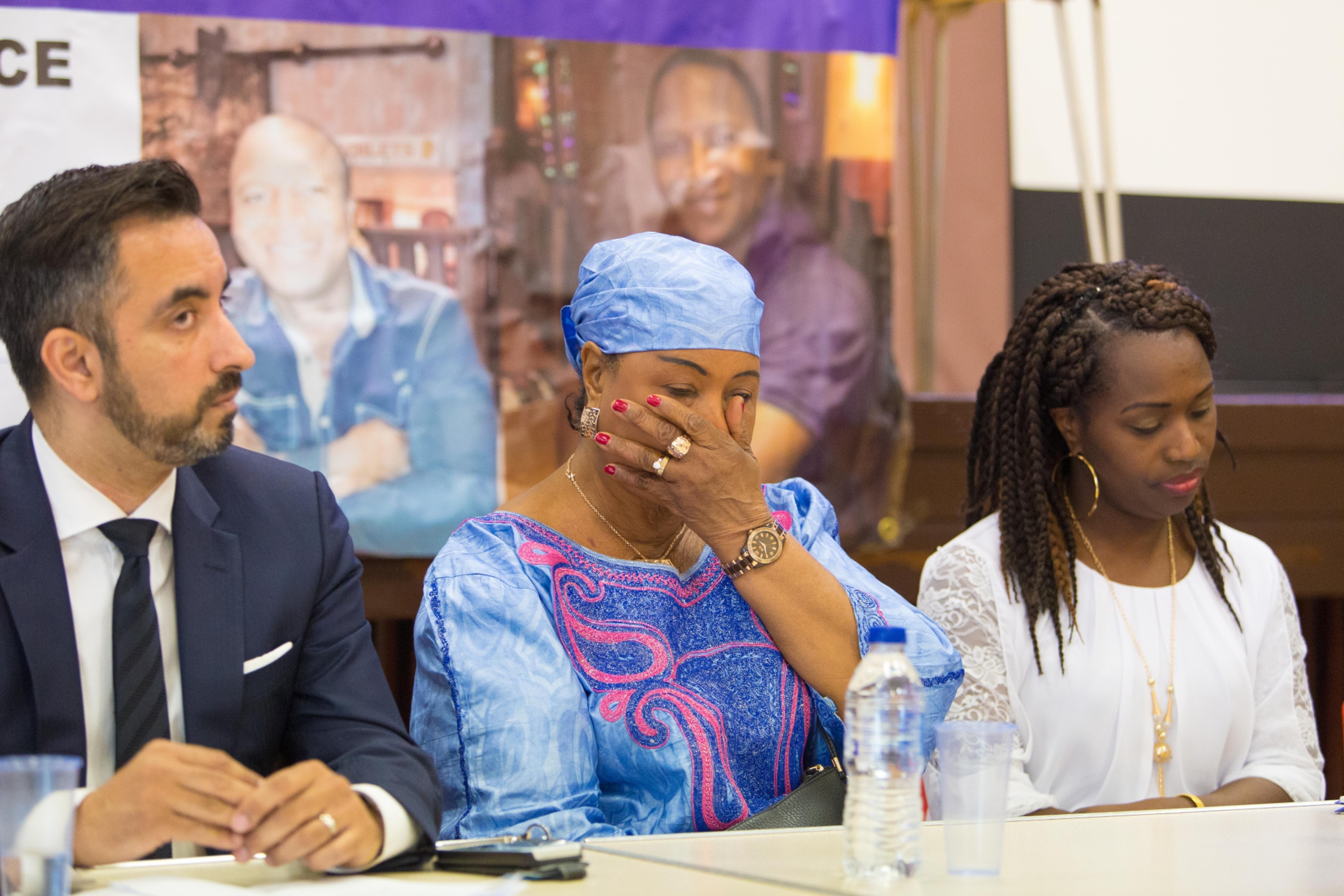 Still waiting for answers, a family yesterday gathered in the spot where a year ago their loved one died in police custody.
It was on a cold, dark May 3 last year that father of two Sheku Bayoh died after being restrained by police on the junction of Kirkcaldy's busy Hayfield Road.
Now, on the eve of a meeting today with the Lord Advocate,  his grieving family and friends came to lay flowers on the same spot, and remember the 31-year-old who hailed originally from Sierra Leone.
United they stood – his mother Aminata Bayoh, his elder son Tyler, his sisters and wider family and friends, as they continue their search for answers, and for justice.
Describing her brother as a "happy, outgoing boy" Sister Kadi Johnson said the family was angry because they still had no answers, and the pain was still there.
Mrs Johnson also revealed the family feared race might have been a factor in his death.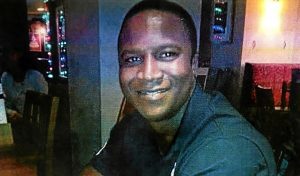 Overcome by tears, she was later to tell friends who congregated in Templehall Community Centre to celebrate his life and mark the first anniversary of his death, she added: "A year has gone by for us without him in our lives and we all feel the pain.
"Our lives have changed. The emptiness is there.
"Every day is hard in our lives without him and no family deserves to suffer the way we are suffering."
The family's solicitor Aamer Anwar said the family, along with Sheku's partner Collette Bell, who did not attend yesterday, would today be seeking answers and the truth during the meeting with the Lord Advocate.
"They want the truth and without the truth the family will not get justice.
"The family will do whatever it takes in order to get justice and get the truth.
"The family do want lessons to be learned so that nobody else's life will be lost in similar circumstances."
The Police Investigation and Review Commissioner (PIRC) has been investigating the case.
It is mandatory for a fatal accident inquiry to be held in such circumstances but the family want a public enquiry.