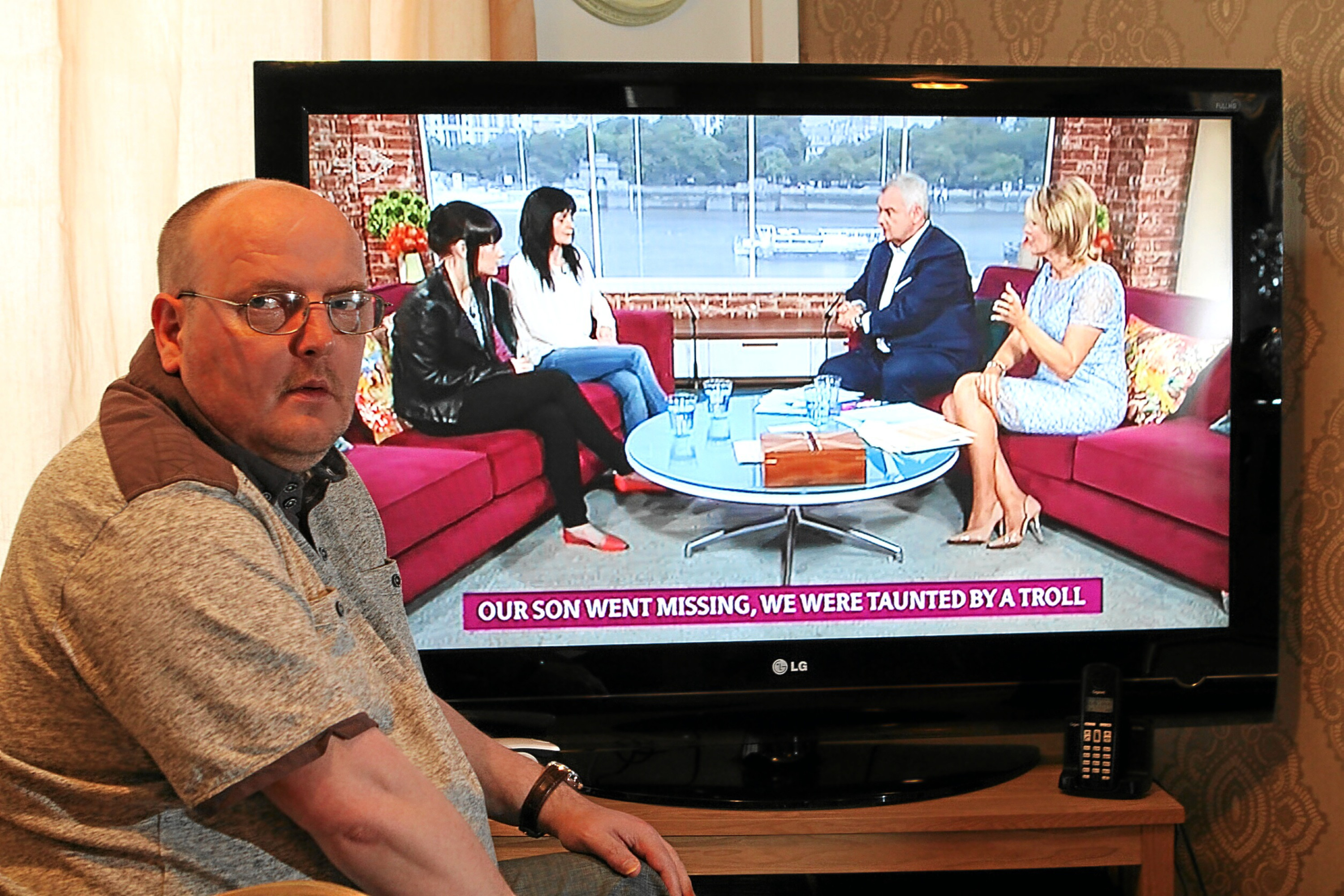 The father of a missing Glenrothes man is hopeful that his son's disappearance will feature on Crimewatch.
Allan Bryant said that producers from the show have contacted police investigating the disappearance of his son, Allan Jr, with a view to featuring the case on the daytime version of the BBC programme.
Supporters of the Bryant family have long campaigned for Allan Jr's disappearance to be featured on Crimewatch, with a petition directed at producers gathering over 8,000 signatures.
Mr Bryant said that initial contact between police and television executives had given him high hopes that the search for Allan Jr could once again reach a national audience.
"The Crimewatch people contacted the police about Allan," Mr Bryant told The Courier.
"There's nothing decided yet but it's looking very promising.
"It would be for the Crimewatch daytime show, a missing people special, and I believe they would want to interview us for it.
"We just want as many people to know about Allan as possible."
Allan Jr was 23 when he disappeared after a night out with friends on November 3 2013.
He had been at Styx Nightclub in Glenrothes, with CCTV footage showing him leaving the popular spot in the early hours of the morning.
Police Scotland, which has maintained that there remains no evidence of criminality linked to his disappearance, has conducted Fife's largest ever missing person search to determine Allan Jr's whereabouts.
Allan's mother and sister appeared on ITV's This Morning two years ago to speak about his disappearance.