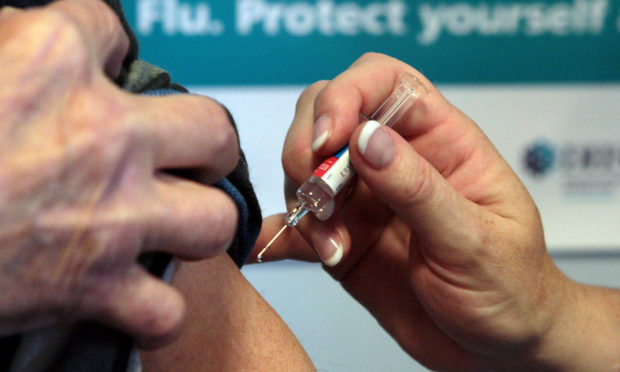 NHS Fife is making significant progress is clearing its flu vaccination backlog, with more than 51,000 jabs already given.
Call handlers have booked more than 65,000 appointments for the region's over 65s after staff numbers were increased from eight to 80.
The health board came under fire after it was unable to deal with a high volume of calls to its flu jabs hotline.
Chief executive Carol Potter apologised, saying she had expected NHS Scotland to send out 75,000 letters in batches rather than all at once.
The result was a huge backlog in calls, emails and text messages as 1,000 people per hour tried to book appointments.
NHS Fife said the email and text backlog has now been cleared and the number of individual callers per day has fallen from 14,000 to fewer than 975.
The flu vaccination programme for under 65s living with an eligible health condition will begin in the coming weeks and letters have already been sent.
Mid Scotland and Fife Labour MSP, who had called for health secretary Jeane Freeman to intervene in the debacle, said he was pleased to hear good progress had been made.
"I know all staff within NHS Fife are very busy working in challenging and unprecedented times so my sincere thanks to them all," he said.