Tributes paid at Fife war memorials despite Covid-19 restrictions
By
Neil Henderson
November 9 2020, 9.33am
Updated: November 9 2020, 11.42am
People fell silent across Fife on Remembrance Sunday as a mark of respect to those who made the ultimate sacrifice in conflict and war.
For the first time in living memory many traditional ceremonies at war memorials across the region were cancelled because of the continuing coronavirus pandemic and the Government's restrictions on public gatherings amid the fear the spread of Covid-19.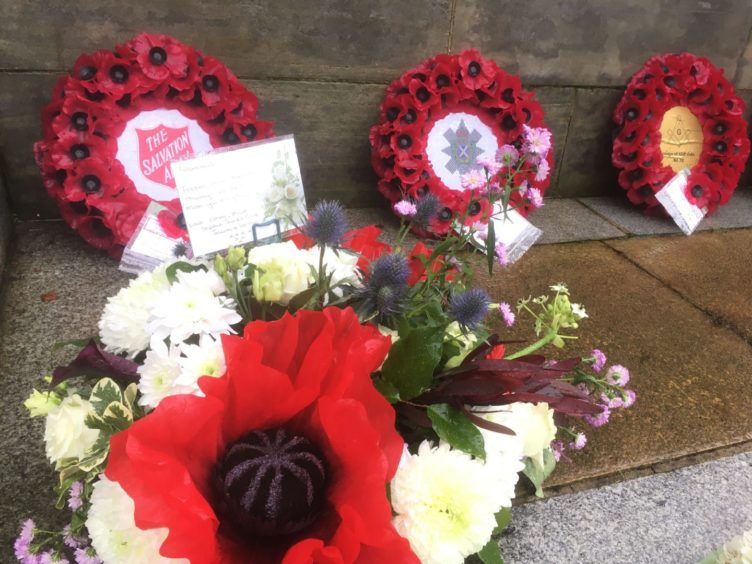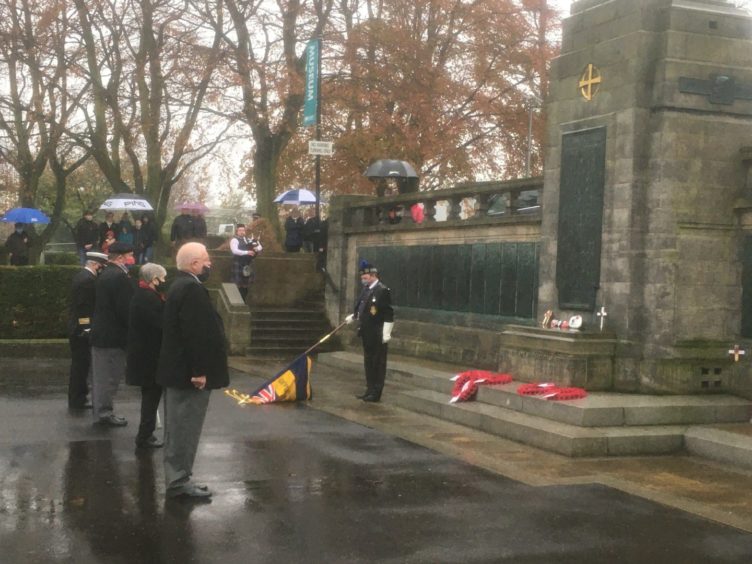 However, while many observed a two minute silence in homes and on their own doorsteps, a number of small-scale gatherings and wreath laying ceremonies still went ahead despite the restrictions.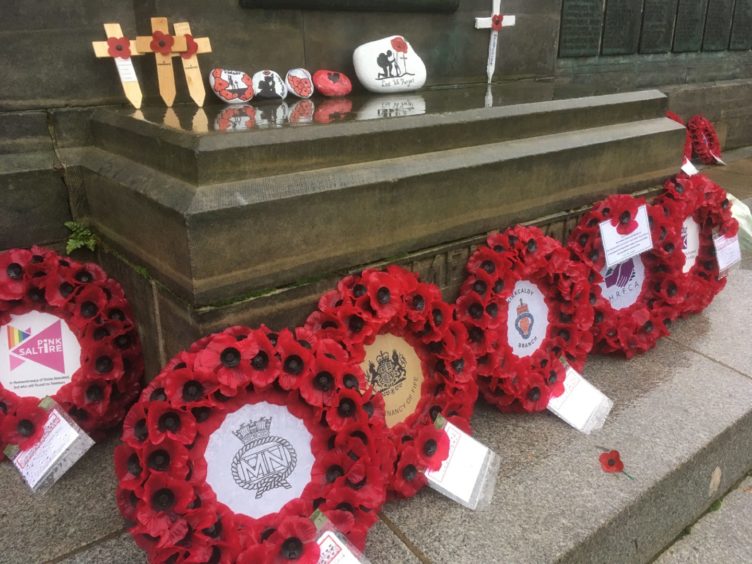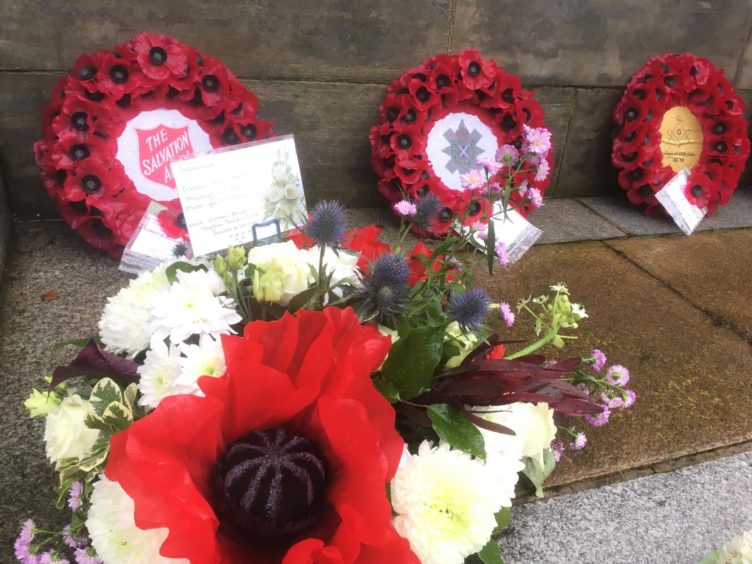 In Kirkcaldy, Fife's largest Armistice Day gathering which attracts thousands of people including veterans, serving personnel and members of the public wanting to pay their respects to loved ones, representatives from the British Legion laid a single poppy wreath at 11am.
Around 150 onlookers braved the torrential rain  while maintaining social distancing to witness the scaled down, but none the less, poignant act of Remembrance as bugler Danny Harrison sounded the Last Post.
Lone piper, William Wallace, of Kirkcaldy Pipe Band also played as others, including Kirkcaldy MSP, David Torrance, who has sons in both the Parachute and Royal Scots Regiments, laid their tributes.
Former Black Watch soldier, John Donavon, Vice-Chairman of Kirkcaldy Branch of the British Legion, said it had been essential despite the ongoing Covid-19 restrictions, that those who had fought and died in all wars were remembered.
He said: "We understand the need for ceremonies to be cancelled during these times and we thank the public for respecting the unprecedented times we are all living in right now.
"However, it was also crucial that we marked the act of remembrance in some way and I think we did that in the best way possible given the circumstances."
While most ceremonies across the region had been cancelled, a wreath-laying ceremony did take place at Glenrothes War Memorial conducted by local veterans.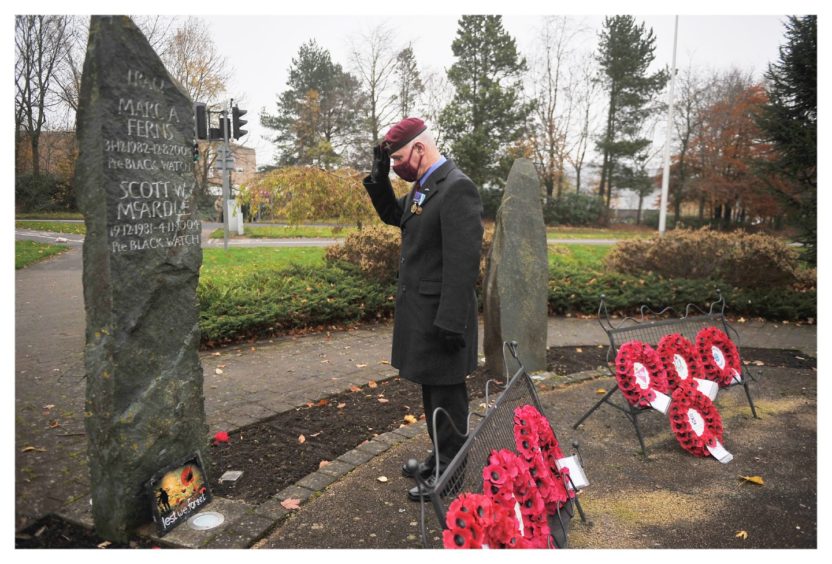 Tributes were laid by forces organisations and from Glenrothes MSP, Jenny Gilruth.
Fife Councillor Mick Green, a former member of the 32nd Regiment Royal Artillery, also paid tribute to former colleagues by laying a wreath at Milton of Balgonie war memorial.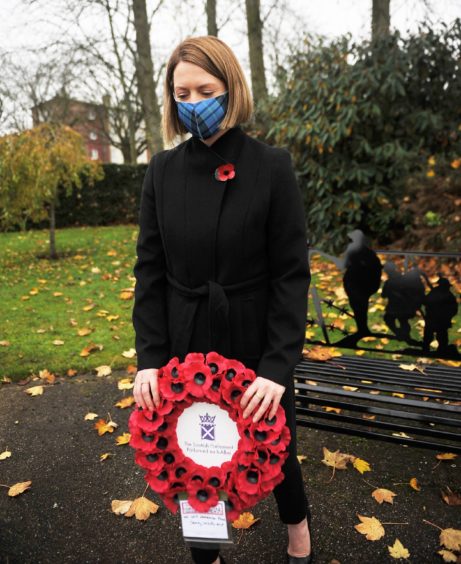 His fellow Fife Council and Conservative colleague, Councillor Tony Miklinski, a former Royal Marine and veteran of the  Falklands War, said it was right that the acts of remembrance were observed in whatever way possible.
"The significance of Remembrance Sunday doesn't diminish because of the difficult and unprecedented times were are living in," he said.
"It's still hugely important that we remember, in whatever way we can given the current restrictions, those whose only act was to serve their country, protect our democracy and preserve the freedoms that every one of us enjoys."