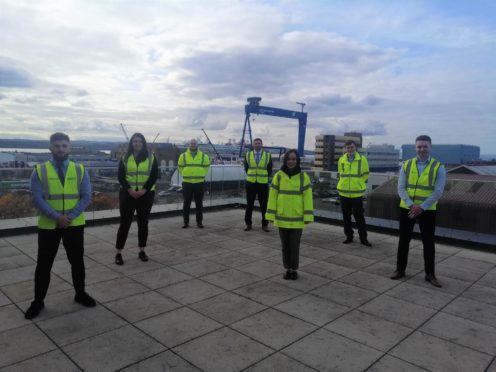 Defence firm Babcock has welcomed more than 50 new apprentices and graduates to its Rosyth site.
The 42 apprentices and 13 graduates will be involved in a variety of projects, including building Type 31 frigates for the Royal Navy.
Sean Donaldson, who is now managing director of Babcock Rosyth having started as an apprentice electrical fitter, said: "We are really excited to welcome our new graduates and apprentices to the Rosyth site, and to help the business develop its next generation of talent.
"This is a significant number of new apprentices that we have recruited made possible due to the Type 31 frigate contract that Babcock was awarded last year. A number of our apprentices will support this important work to provide the UK Royal Navy with a fleet of five new general purpose frigates."
The apprentices and graduates undertook a thorough application process, including online testing and virtual interviews due to the current pandemic, with those selected recently becoming Babcock employees.
Having only recently left school, Marc O'Hear is now an electrical apprentice at Rosyth.
The 17-year-old said: "I'm looking forward to working on the Rosyth site, learning as much as possible and expanding my knowledge.
"The opportunities and benefits with Babcock are great, and I can't wait to see what the future holds."