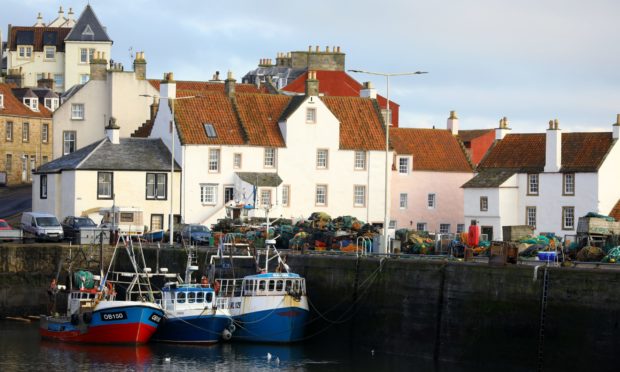 A curb on short-term lets in Fife could put several hundred jobs at risk and take almost £1 million a day out of the Scottish economy, it's been warned.
The alarm is being raised in a new study commissioned by Airbnb in response to Scottish Government proposals to give local authorities more powers to regulate short-term rentals.
Economic analysis by independent consultancy BiGGAR Economics suggests spending by Airbnb hosts and guests supports 868 jobs throughout Fife.
The study says these could be at risk if the new measures come into force in 2022 and leave some hosts unable to operate.
Spending by guests and hosts at Fife listings on Airbnb is said to generate £17.9 million Gross Value Added (GVA) each year.
The study, which centred on how new laws would affect the total number of nights booked on the platform, warned 17,000 jobs across Scotland could be put in jeopardy, while unemployment could increase by 0.6%.
Fife is one of Airbnb's most searched destinations but local concerns about the impact of holiday and second homes, particularly in parts of the East Neuk, have prompted politicians to take action.
Patrick Robinson, Airbnb public policy director, said the study demonstrated the contribution users were making to the economy.
"These proposals will put jobs at risk, price Scottish families out of hosting and shift tourism pounds away from those that rely on the income to help make ends meet," he said.
Mr Robinson also pointed to further analysis showing families would need to pay £700 to meet the legal and technical requirements for sharing a spare room, which increases to £4,000 for those needing formalised planning permission.
Additional expenses such as licence fees and mandated renovations could raise the bill higher.
Mr Robinson said: "It can't be right that hosts need to rip up their floors and hire consultants before they can welcome a guest into their home for the night."
Airbnb has submitted its study alongside a series of policy recommendations to the Scottish government as part of its ongoing consultation.
North East Fife MSP Willie Rennie is among those supporting stronger measures to ease the burden on communities affected by people snapping up properties for second homes.
He said: "North East Fife has a thriving tourism industry, with its iconic university and beautiful scenery, however, there remains a concern about the growing number of holiday lets which means that some communities have a small number of full-time residents.
"This has threatened the viability of community facilities and services like schools and shops.
"I hope that in the coming months we will see further detail about how to ensure these communities are supported to thrive."
Scottish Housing Minister Kevin Stewart said: "Our proposals to regulate short-term lets will ensure these properties adhere to a common set of safety standards to protect guests and neighbours.
"This is part of our work to ensure a responsible and sustainable approach to tourism, which better balances the benefits of tourism with wider community needs and concerns."