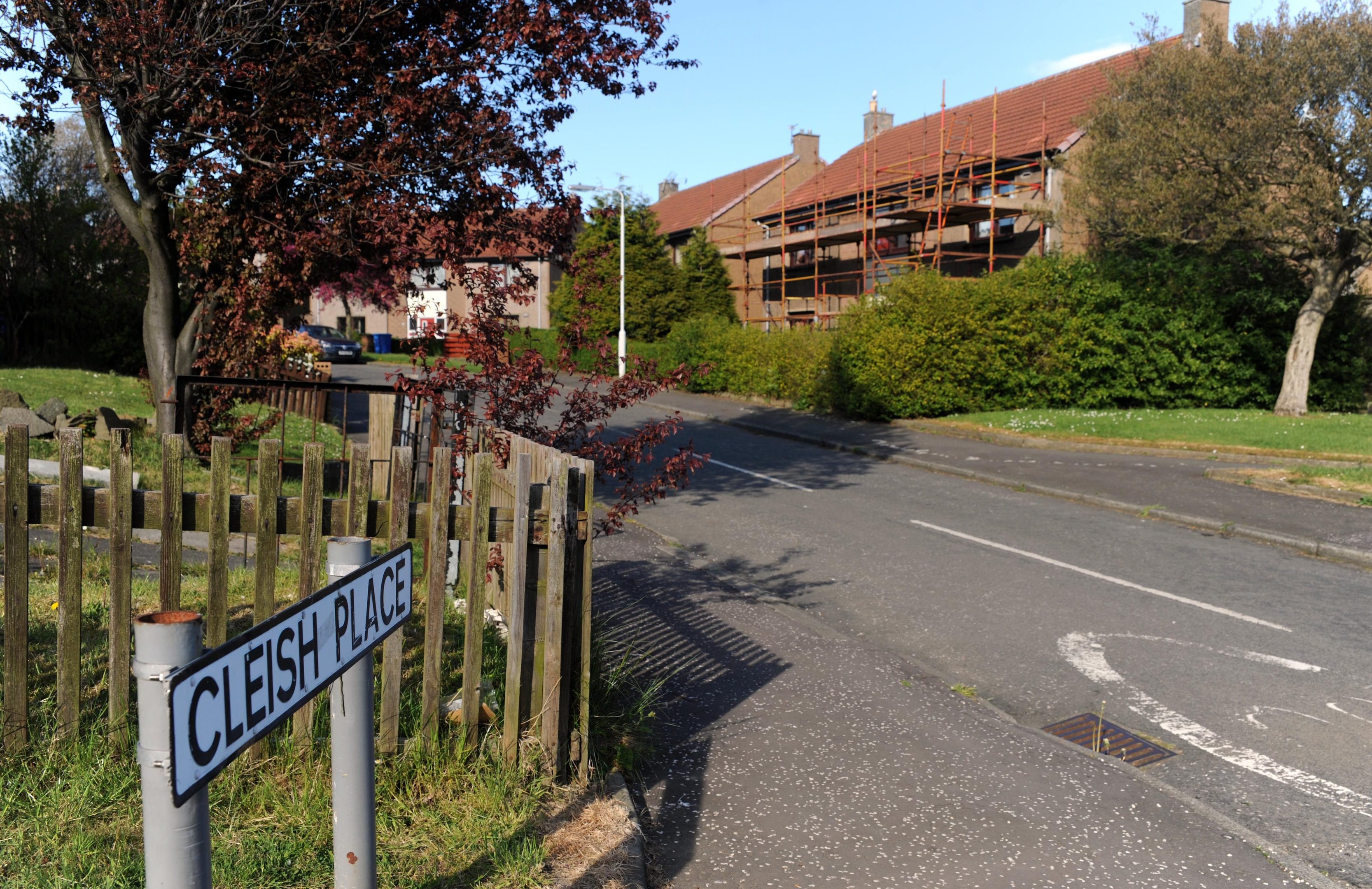 Police have refused to rule out foul play surrounding the death of a Dunfermline pensioner who was discovered in his flat over the weekend.
Detectives have launched an investigation after the body of a 67-year-old man was discovered within a property in Cleish Place on Saturday evening.
The man, named locally as Andrew Sharp, was pronounced dead at the scene after the alarm was raised at around 7.20pm, sparking a huge police presence in and around the street in Abbeyview.
It is understood that Mr Sharp lived alone in the ground floor flat, which is part of a block of four near the entrance to Cleish Place, although police stopped short of confirming that a murder inquiry had been launched.
A Police Scotland spokesperson would only confirm: "The death is currently being treated as unexplained pending further inquiries."
The man's death comes eight months after the murder of local man Duncan Banks in his own home in nearby Skye Road.
Most neighbours in the immediate vicinity remained tight-lipped about the events of the previous 24 to 48 hours, but some spoke of their shock at what had happened.
"It's a liberty, it's a sin, and if something has happened to him in his own house as well….it's not worth thinking about," said one neighbour, who did not wish to be named.
"He was just an old guy who would never hurt anybody, and you used to see him walk up and down the road.
"He would nod and say hi to you and you would know that if he was going one way up the street he'd be going to the shop, and if he was coming the other way he was going home.
"He was a fixture and the fact that something's happened so close to home is a bit scary.
"It's been a terrible couple of years for people around here."
Several marked and unmarked police cars descended on the property immediately after the discovery of the man's body on Saturday evening, while scenes of crime officers and forensic teams scoured the flat throughout Sunday and well into Monday morning.
Another neighbour said: "I've never seen quite so many police vehicles in the one street before.
"There were at least two vans, the emergency doctor, other police cars – the place just blew up. Holy hell broke loose."
Rumours were circulating locally last night that police were looking to speak to a gang of teenagers who had been seen in the area, although those have not been confirmed. Last night there was no police presence at the block of flats in question, although the curtains of the dead man's flat had been drawn.