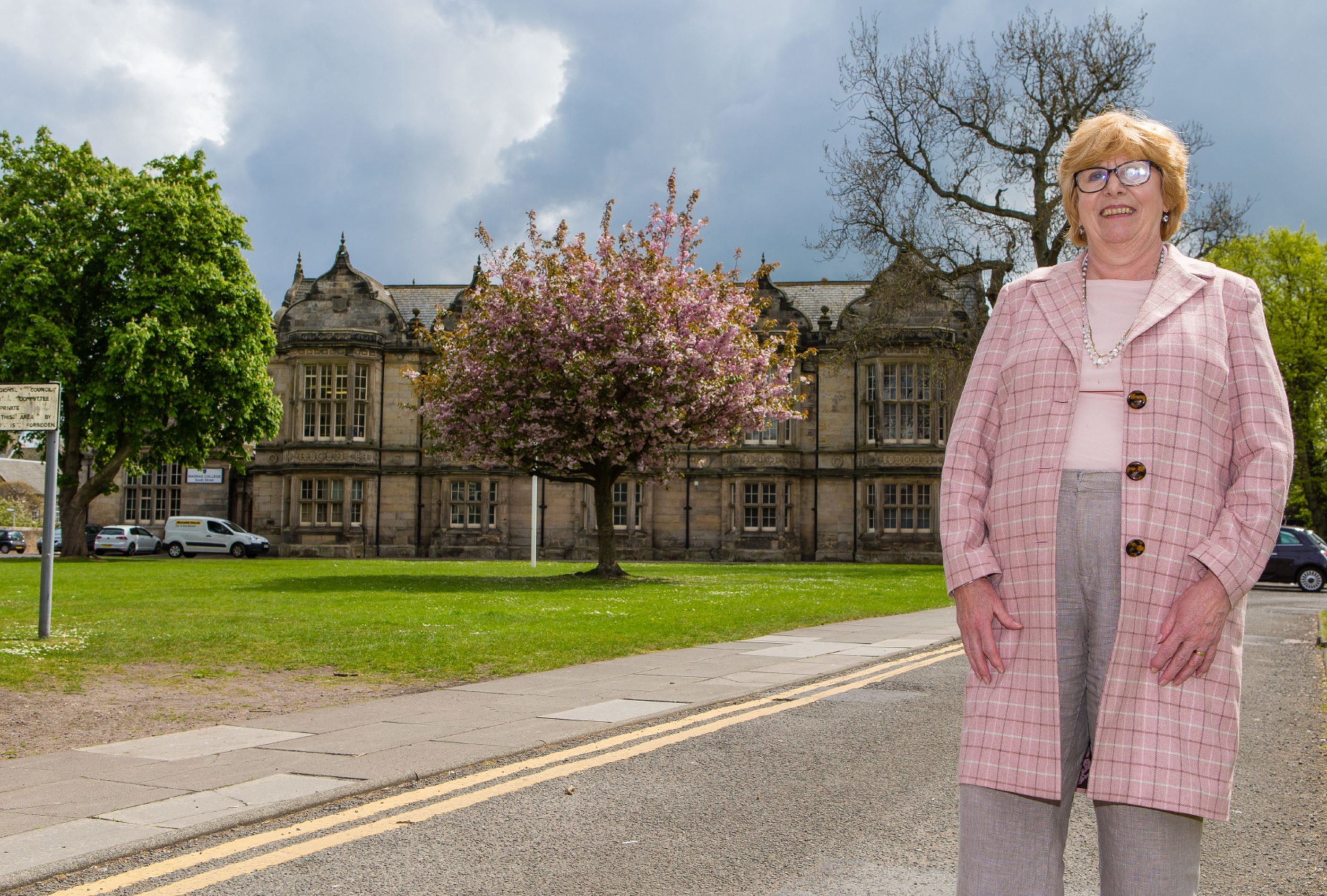 A new secondary school for Fife's Tay Bridgehead area was put back on the table as a solution for replacing Madras College is sought.
Six years after it was ruled out by Fife Council, the region's Conservative group claimed that two smaller schools could be the answer.
Together with refurbishment of Madras College's existing South Street campus, Conservative councillors stated that it would be the best option for pupils in Tayport, Newport, Wormit and the surrounding area as well as those in and around St Andrews.
A long-running campaign for a Tay Bridgehead secondary school was thwarted when the local authority decided that falling pupil populations rendered it unviable.
The Madras College catchment area stretches to the Tay coast and hundreds of pupils are bussed daily to and from St Andrews.
St Andrews Conservative councillor Dorothea Morrison said: "The best solution for all pupils is a new build school at the Tay Bridgehead and a refurbished Madras College in South Street.
"This has been the favoured option of the Fife Council Conservatives for many years as it is the most environmentally friendly option, saves monotonous bus journeys for 67% of the pupils and is in line with the suggested direction of Lord Malcolm, one of the three judges who upheld the appeal lodged by Stepal."
Alternative sites for the new St Andrews school are to be explored while the education department presses ahead with a review of its planning application for Pipeland.
The appeal by Stepal [St Andrews Environmental Protection Association Limited] was upheld by the Court of Session in March, quashing planning consent for the Pipeland site in the town's southern green belt.
It prevented construction starting on the long-awaited and desperately-needed £42.7m school more than a decade after plans to bring Madras College onto one site were first mooted.
Mrs Morrison also said that careful reconsideration should be given to the North Haugh site for a new Madras College and refurbishment of the school's Kilrymont Road campus, while throwing the Tay Bridgehead option into the mix.
She said: "Madras pupils need a solution quickly rather than wait until their own children are approaching high school.
"The fastest way forward may turn out to be an alternative site and there are several."
During last week's meeting of the council's executive committee council leader David Ross said 
scrapping the Pipeland plans would only cause more delays.
He said: "We're still committed to a new, single site school for St Andrews.
"The Pipeland proposal remains live and we will continue to do the preparatory work to take that 
application forward.
"As part of that, it's likely that would entail a re-assessment of other possible sites."
No particular site was specified for a school in the Tay Bridgehead area.