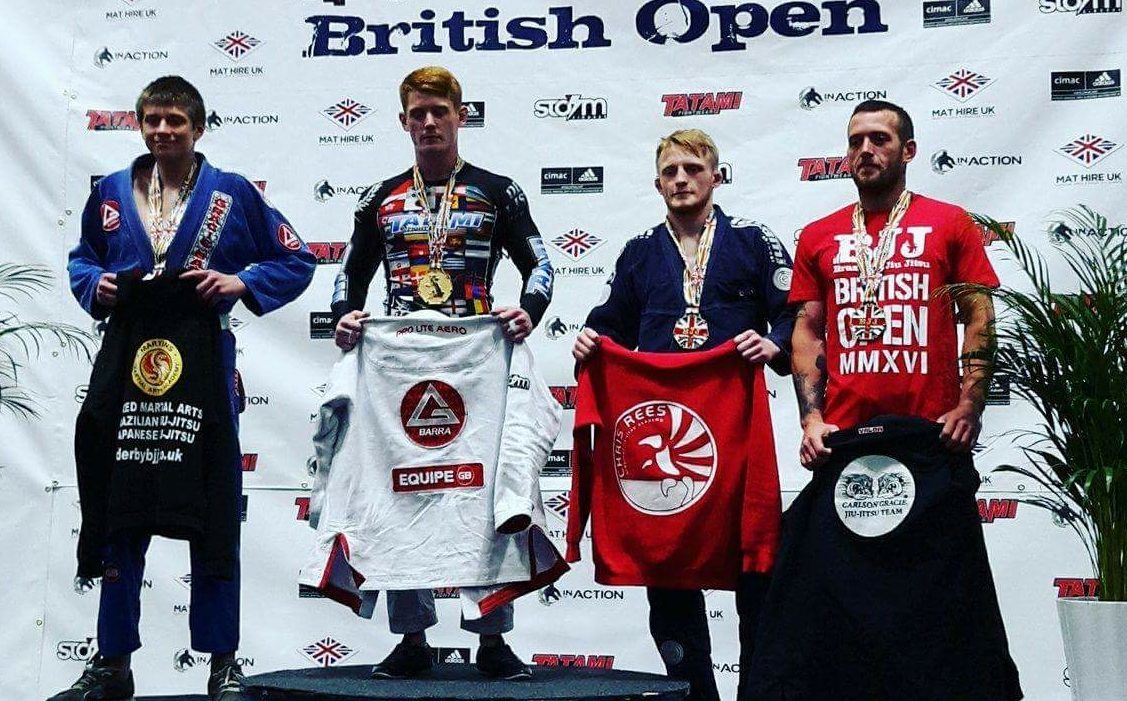 Fife athletes have flown the flag for Scotland at one of the world's biggest martial arts tournaments.
Three members of Gracie Barra Fife won gold medals at the prestigious British Open Brazilian Jiu Jitsu tournament in Coventry.
Instructor Darren Clark, Kieran Sinclair and Euan Reid are now British champions in their respective weight categories.
Not satisfied with that, under the banner of Gracie Barra as a worldwide team, they also collected the much coveted team award at the competition which involved more than 1700 competitors from around the world.
Not bad for a small team based in a tiny room at the Fitness Factory Gym, in Kirkcaldy.
Darren said: "The gold medals and team award just show what a good training ethos and attitude our members bring to the mats.
"We have some exceptional lads and lasses who never stop working hard and who are passionate about constantly developing their skills and techniques.
"We're one of the most respected clubs in Scotland – and we're now one of the best teams in Britain. We're definitely punching above our weight."
Darren, 29, won the adult brown belt division while 24-year-old Kieran walked off with the white-belt 76kg title.
He won six matches with a stunning five arm-bar, one triangle, rout of his category in a total time less than one bout – six minutes.
Euan, 17, known as 'chatty man' in the team, juggled studying for his higher exams when training and won the juvenile white-belt competition.
Darren added: "Kieran has a huge future in the sport. He's been training BJJ for less than 15 months but will go a long way after we've smoothed down a few edges.
"Euan is also an exceptional talent. His game is based on speed, agility and attitude – he never knows when he's beaten."
After cementing his place at top position he has now been promoted to blue belt and has new challenges ahead.
The British Open, which was held at Coventry's Sky Dome Arena, is in its sixth year and was founded by BJJ legend Braulio Estima – a multiple time world champion.
Speaking about the tournament, the 3rd degree black belt said: "I always wanted to make a tournament that will inspire people to compete, and get people to come in and know Jiu Jitsu. "These competitions are helping everyone, but most certainly the kids; giving goals and training to win medals that make them go home, focus on their next day of training, and improve so they can get that medal and build their own level of Jiu Jitsu so that it is better than the level of Brazil when I left there."
Gracie Barra Fife runs classes every Tuesday, Wednesday and Thursday night with competition training every Sunday.
The club's training is based on the Gracie ICP5 programme and is currently held at the Fitness Factory but will soon be moving to bigger premises nearby.