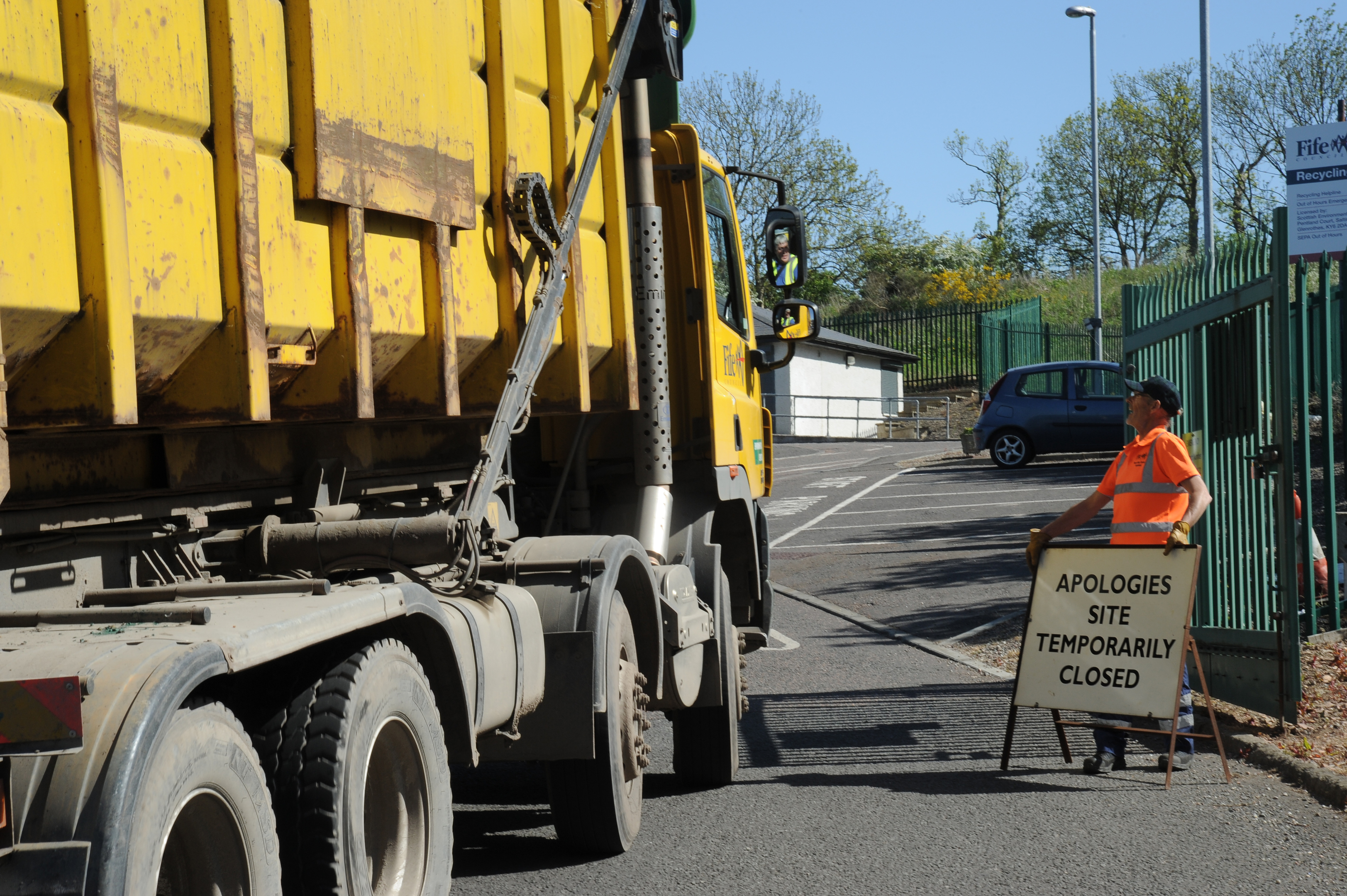 Closure of St Andrews Recycling Centre was unrelated to problems caused by fleet breakdowns earlier this month, Fife Council has insisted.
Townspeople arriving at the dump to empty their cars and vans of rubbish were forced to make a u-turn and take it home again.
The civic amenity site was closed for around four hours before the gates reopened just after 4pm on Wednesday, when a refuse truck arrived to empty an overflowing container.
Fifers were warned to avoid using recycling centres just over a fortnight ago and the dump in Pittenweem was closed for four days due to a shortage of vehicles to take rubbish away.
However, a council spokesperson said yesterday's closure was due to an "unfortunate coincidence" which saw two containers reach capacity at the same time.
She said: "There were two full at exactly the same time and there is only one lorry which goes back and forth.
"There was a delay in the second one being emptied so we had to close the site."
A notice was erected on the gates saying the civic dump was temporarily closed due to "servicing issues" but was hoped to be back in business by the afternoon.
One user, who did not wish to be named, was lucky to arrive just as the gates reopened.
She said: "It must have been a great inconvenience for people needing to get rid of all the rubbish in their car.
"When you come here you expect to be able to get in without a problem."
When Pittenweem's recycling centre was closed for four days there was a call for lessons to be learned.
Due to an unprecedented number of vehicle breakdowns and a large portion of the council's fleet being off the road there was a shortage of vehicles available to empty overflowing containers.
East Neuk councillor Elizabeth Riches said then there needed to be better handling of emergency situations, to allow vehicles to be hired from a private firm.
Among the vehicle faults were punctures.