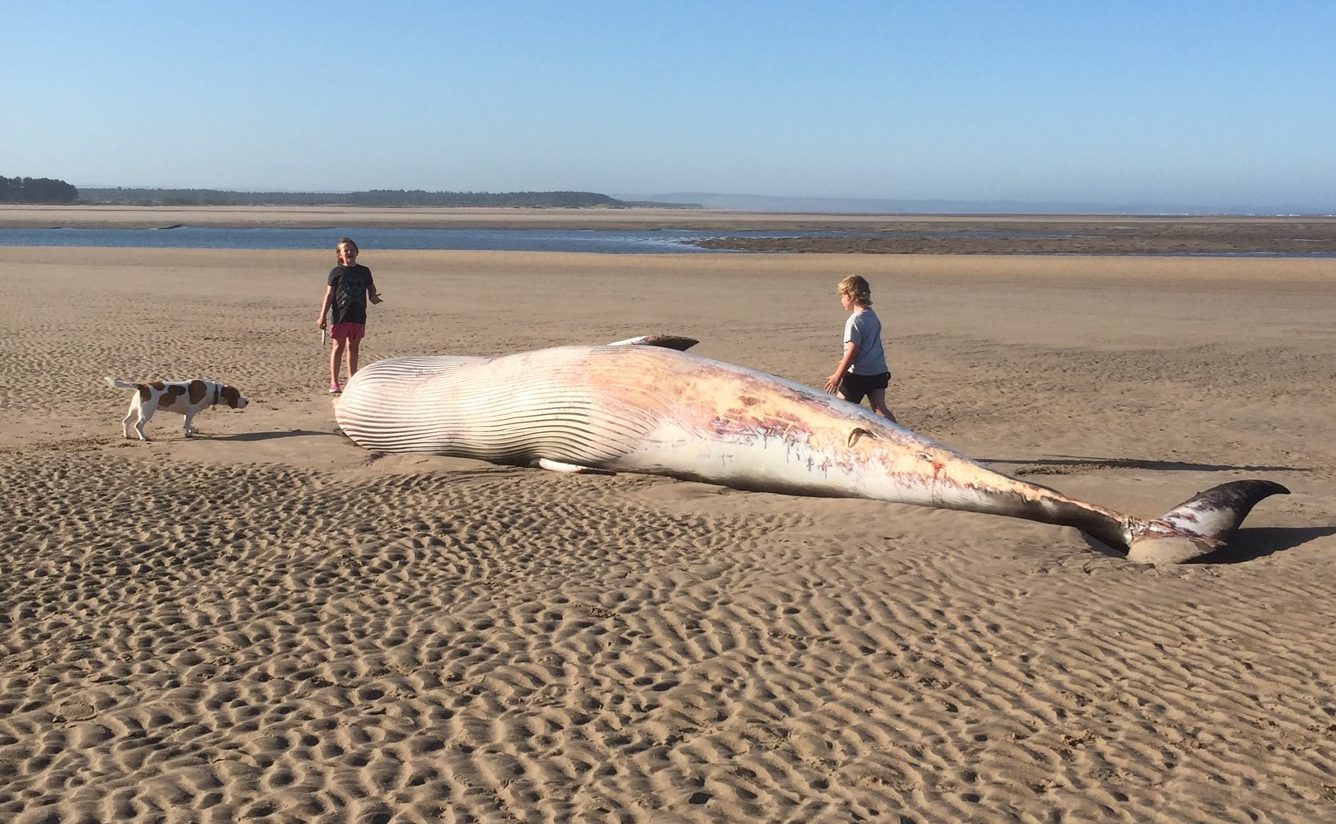 Efforts to remove a dead whale which washed up on a St Andrews beach have begun.
A team of specialists from the Scottish Marine Stranding Scheme are travelling down from Inverness to examine the body of the whale, which is believed to be a minke whale, to ascertain how it died.
Once that process is completed, the whale – which is around seven metres long – will either be taken away for further tests or potentially buried at another location along the beach.
Word quickly spread about the rare sight on Wednesday evening via social media, and a steady if sporadic stream of people made their way to the West Sands throughout the morning to catch a glimpse of the remarkable animal.
Officers from the Fife Coast and Countryside Trust were out first thing to survey the scene and take photographs to assist the investigation, although the case is now in the hands of the Scottish Marine Stranding Scheme.
Due to its remote location near the River Eden and well away from the town, removing the whale may cause the authorities a particular headache.
Dr Andrew Brownlow, a member of the team from Inverness, said an autopsy should be carried out on Thursday but suggested early indications were that the whale had been caught in fishing gear.
"It looks very much like the animal has been become entangled in creel rope and has washed up," he said.
"There has been some anecdotal evidence from some local fishermen that they had seen something that looked like a minke whale floating at sea with some material attached to it.
"I'm pretty confident that it was tangled up but we need to look at it."
Officials have been in discussions with environmental health colleagues to get permission to carry out an autopsy at the scene.
Dr Brownlow added: "I think it'll be too big to move it but hopefully we can get it to a location where it can be buried."