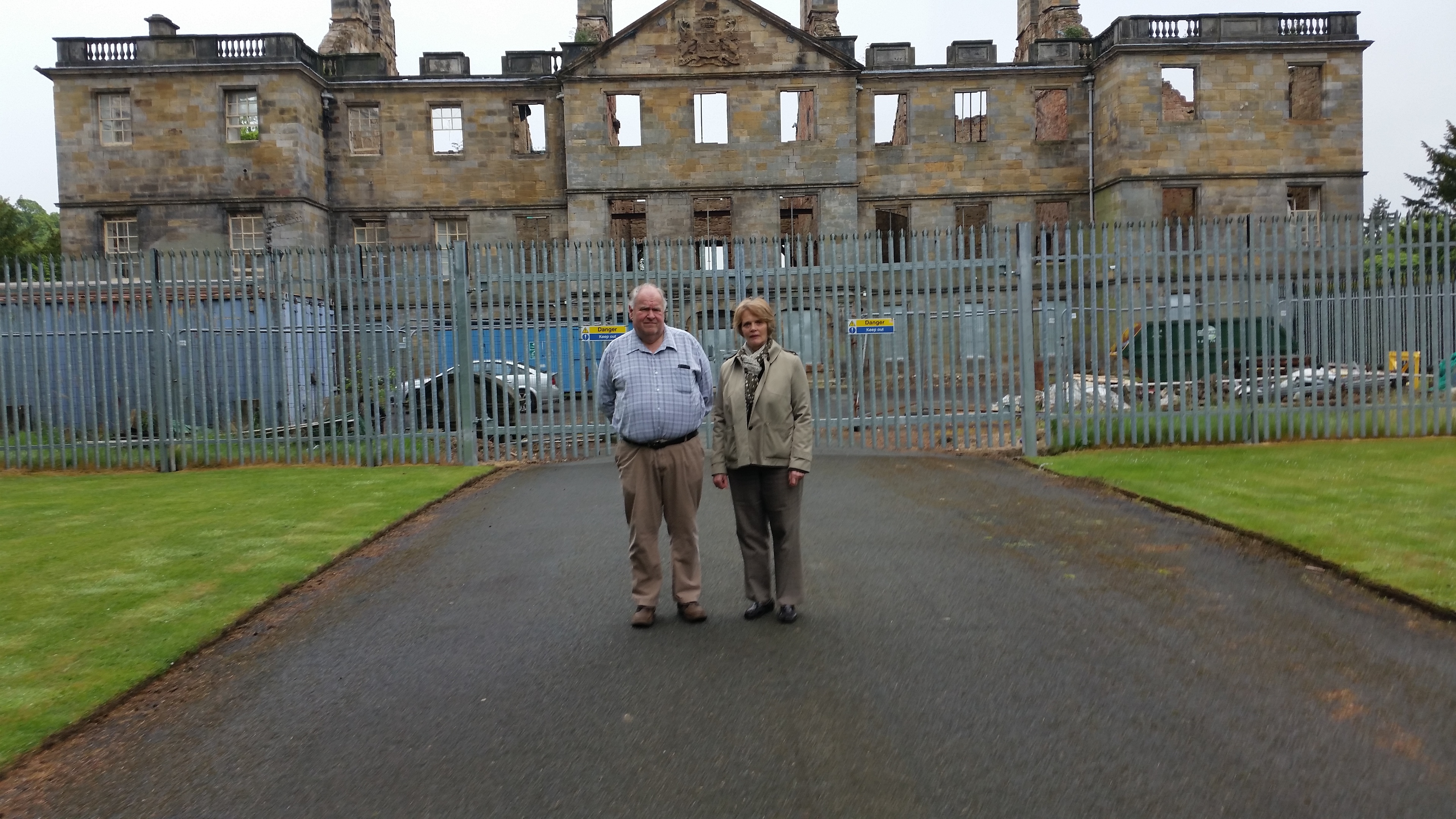 Leslie House campaigners are planning an ambitious community buy-out to preserve the ruined A-listed building.
Reduced to an empty shell following a fire in 2009, the historic Fife mansion would take an estimated £5 million to renovate.
However, two local residents are determined to preserve the relic, which was built for the Duke of Rothes.
Mary Patrick said: "Members of the Leslie community would like to invite the owner of Leslie House to the town to explore the opportunities and constraints associated with the restoration of the grade A listed building, damaged by fire in 2009.
"This follows on from a public statement made by the owner that he would sell the house for pound if the property could be used as a community resource.
"The people of Leslie wish to work in collaboration and partnership with the owner of the property to make this proposal a reality."
Ms Patrick, who is campaigning alongside local resident Richard Graves, said by next year she would like to see assessments completed to estimate how much restoring the fire-ravaged building would cost.
The Courier understands the cost would be in the region of £5m.
The campaigners are also trying to block a Muir Homes development of 28 houses in the grounds of Leslie House.
While Sundial Properties own the house, the grounds are under Muir Homes' ownership.
"We would like to reinstate that land around Leslie House," said Ms Patrick.
Muir Homes was granted planning permission on appeal, with the condition it cannot sell the final five units until Leslie House has been restored.
Opponents to the scheme hope this could scupper the development.
However, Muir Homes is in no doubt about its plans to build on the site and expects work to start in autumn.
Ms Patrick added: "We call on members of our community, local residents, trades people, fellow professionals and councillors to come forward with ideas that will assist in finding a potential use for the building.
"We could turn this into the most amazing community resource."
Notable past residents of Leslie House include Noël, Countess of Rothes, who helped survivors of the Titanic disaster by taking the helm of a lifeboat.