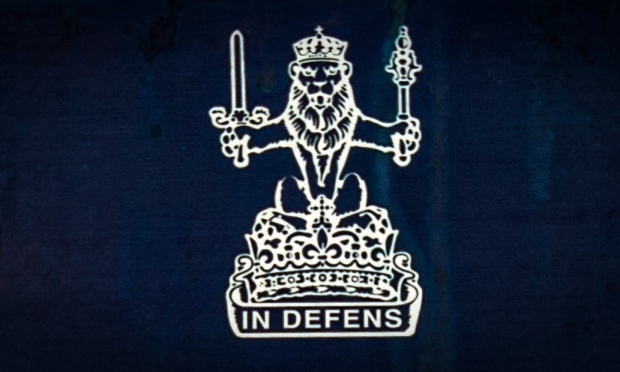 A young man who committed sex acts with two under-age boys was "driven by a sexual attraction to children", a court heard.
Samuel McDonald – who admitted having unlawful sex with a 13-year-old and sexually assaulting a seven-year-old – was jailed for four and a half years at the High Court in Livingston.
Judge Lady Scott also imposed an extended sentence which means he will remain under supervision for two years after his release and his name will remain on the sex offenders' register indefinitely.
The judge told McDonald, 21, from Lochgelly, Fife, that the licence conditions meant he would be returned to prison to serve the balance of his sentence if he reoffended.
Passing sentence, Lady Scott said McDonald had "groomed" the older child by communicating with him and buying him alcohol before making him take part in disgusting sex acts.
Lady Scott went on: "The second child was only seven years old. You were friends with his family and you grossly abused their trust.
"Your crimes are liable to leave your victims with long-term damage.
"The detailed background reports suggest you are driven by a sexual attraction to children. This course of conduct demonstrates this as does the information you volunteered.
"The report presents you at serious risk of sexual offending and I'm satisfied that, having regard to that reason, an extended sentence is necessary to protect the public from serious harm."
She said she recognised that McDonald had learning difficulties and long-term Attention Deficit Hyperactivity Disorder (ADHD) which made him act impulsively and made it difficult for him to form social relationships.
She added: "I take into account you will be vulnerable in a prison setting but you will get comprehensive help to address and resolve your conduct."
The court heard earlier that accused had discussed online the "sexual activity" he had with the teenager.
The boy's mother alerted the police after she found explicit Facebook messages between her son and the accused.
The boy later told police that 'stuff had happened' with an older person in a tunnel near Lochgelly.
He said McDonald had made a deal that he would give him an electronic cigarette if he carried out a sex act.
Michael Anderson QC, defending, said McDonald had had a "tragic start in life" and still suffered from the death his mother when he was aged five. His father had been "no support whatsoever" and he had been brought up by his grandparents.
He admitted: "I recognise that this is a very complex case."
McDonald admitted committing the offences against the older boy inside a tunnel between between December 2014 and March 2015.
He also admitted sexually assaulting the primary age youngster in the garage at his home on an occasion between February 22 2015 and May 9 2015.
He was a first offender.