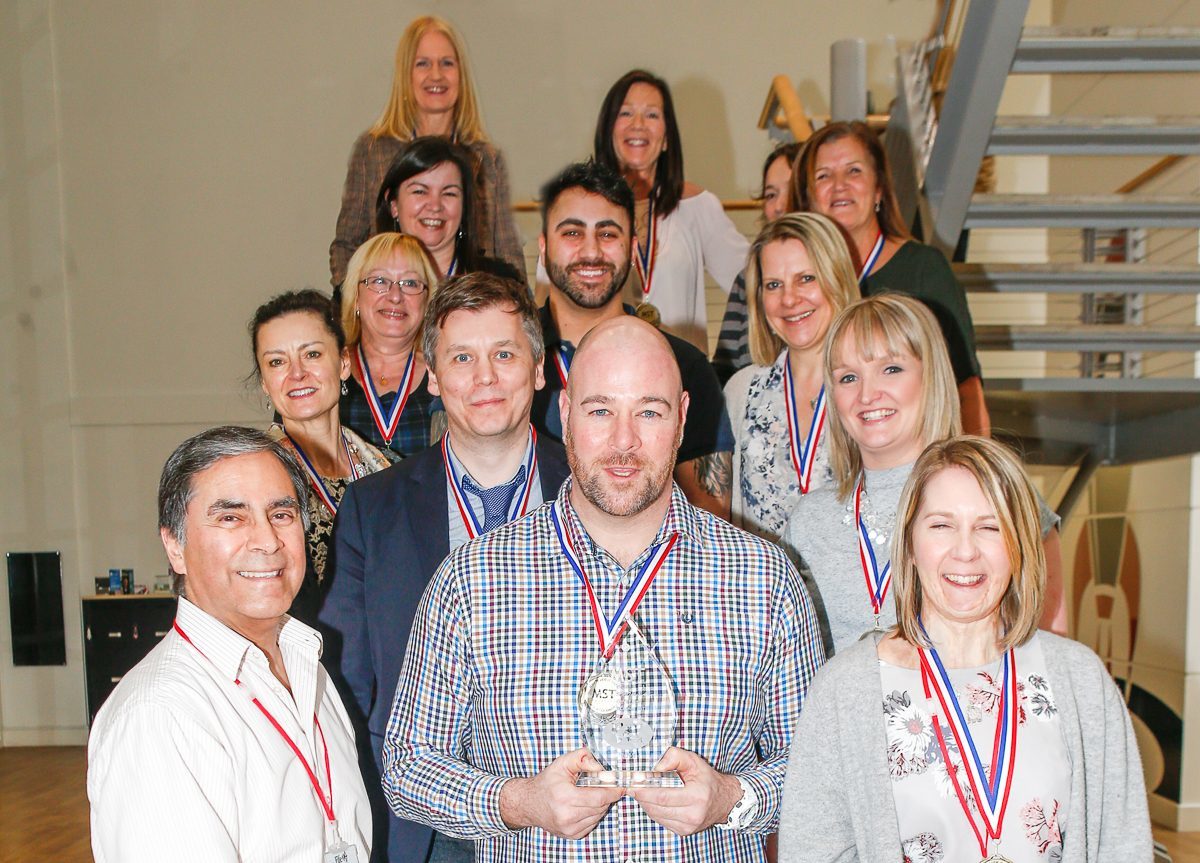 Fife Council teams who deliver "priceless" help to young people with behavioural issues have won a prestigious international award.
The local authority's multisystemic therapy teams picked up the accolade for delivering the highest quality care and support to families.
They provide round the clock, intensive family-centred, community-based care which targets the multiple causes of serious anti-social behaviour in young people.
It is aimed at preventing having to remove youngsters from their homes and reducing challenging behaviours.
Teams work with young people aged 12 to  17, their families and the other people and groups involved in their lives.
In 2009 Fife was one of the first areas to introduce MST to Scotland and has the longest serving Scottish teams.
Children and young people and families spokesman Bryan Poole congratulated the team for being named team of the year in the international MST Services Whatever it Takes award.
"Fife's MST teams have been recognised internationally as being highly professional in their work with young people," he said.
"They have continuously demonstrated a nurturing and caring ethos in everything they do, even under the most demanding of circumstances.
"The ability of MST to cut across many services and agencies and find real solutions has kept many families together and enabled young people to re-engage with education and significantly reduce offending.
"This is a priceless contribution to the individuals supported, their communities and our society."
Dougie Dunlop, the head of education and children's services added: "I am delighted that our east and west MST teams have been recognised by the international MST committee as team of the year award winners for 2015.
"This award is given to the team selected from the international MST community that has demonstrated the most outstanding service to those they work with.
"It is a massive achievement and shows how much personal hard work, commitment and dedication each individual in both teams has put in.
"They have developed very strong supportive relationships with our clients that are highly valued and respected and the excellent outcomes they achieve in helping young people remain at home with their families and within the community are testament to the work they do"
Fifers applaud team's role
Two people helped by the service explained the work the team does.
Speaking anonymously, one youngster said the worker helped him back into school and ensured his mum set rules for him, helping them get along better.
"I don't get into trouble with the police now and I go to school every day," he added.
Susan (not her real name) is a parent who has received support.
"After years of things growing out of control, I was a broken mess with my house being run by a tyrant of a child.
"I really thought I couldn't go on and was ready to pack a bag for one of us.
"The support from the MST team has changed everything."