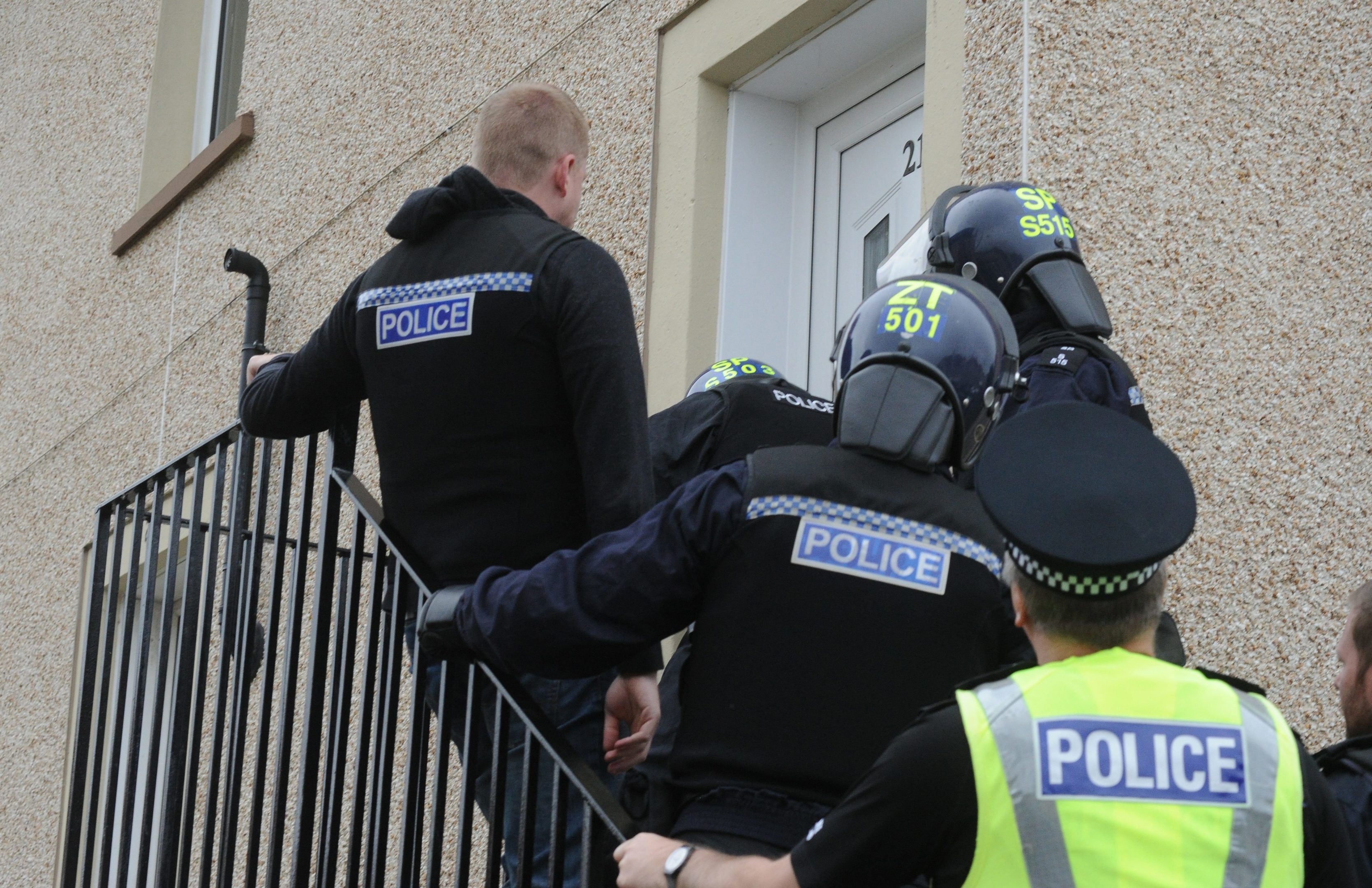 Police in Fife have carried out a series of drugs raids as part of ongoing efforts to curb violent crime in the wake of a Kirkcaldy man's murder.
Following the death of Darren Adie on Saturday May 28, Police Scotland's Major Investigation Team along with local officers gathered various pieces of intelligence relating to drug crime in the area after speaking to members of the public as part of their investigation.
As a result, specialist teams swooped on four addresses on Friday morning, with four people arrested and charged for drugs offences.
Quantities of diamorphine and methadone worth around £500 were recovered as officers targeted properties in Dunsire Street, Lismore Avenue and Earn Road in Kirkcaldy, along with an address in Laurence Park, Kinglassie.
Two men aged 41 and 34 and two women aged 30 and 28 are due to appear at court at a later date in connection with yesterday's activity.
Chief Inspector Stevie Hamilton, Local Area Commander for Kirkcaldy and Glenrothes, said: "The public within Kirkcaldy and Kinglassie have provided us with information relating to ongoing drug crime, which is regularly linked to violence, and we have used the intelligence gathered to carry out Friday's activity.
"Tackling violence is a priority for Fife Division and we know that many of the violent offences witnessed in Kirkcaldy and the surrounding area are often linked to other crimes, including drugs.
"Our communities have made it clear that they do not want violent criminals or those involved in the supply of drugs living in their streets and have provided us with vital information, which we have since acted upon.
"I would like to reassure the public that any and all reports of ongoing criminal activity will be robustly investigated and anyone found to be involved in criminality will be brought to justice."
Officers from Fife's Proactive Unit joined local resources in Kirkcaldy and Kinglassie to execute warrants at the addresses involved, while Police Scotland's Operational Support Division was also in attendance to support the operation.
The operation came as the investigation into the death of Mr Adie, 42, continues.
Mr Adie was found unconscious in Tweed Avenue on May 28 and later died in hospital, although his killer remains at large.
Detective Chief Inspector Raymond Brown, from the Major Investigation Team, said: "Our inquiries into Darren Adie's murder continue and for the past two weeks we have been engaging with the public to gather information and identify those responsible.
"The Major Investigation Team and local Fife officers will continue to provide a visible presence within Kirkcaldy and the surrounding area and will act on all information we receive.
"Friday's activity should send a clear message to Darren's killer that the public are willing to provide us with information relating to criminality in their area.
"I would urge them to continue do so to help us identify Darren's killer."