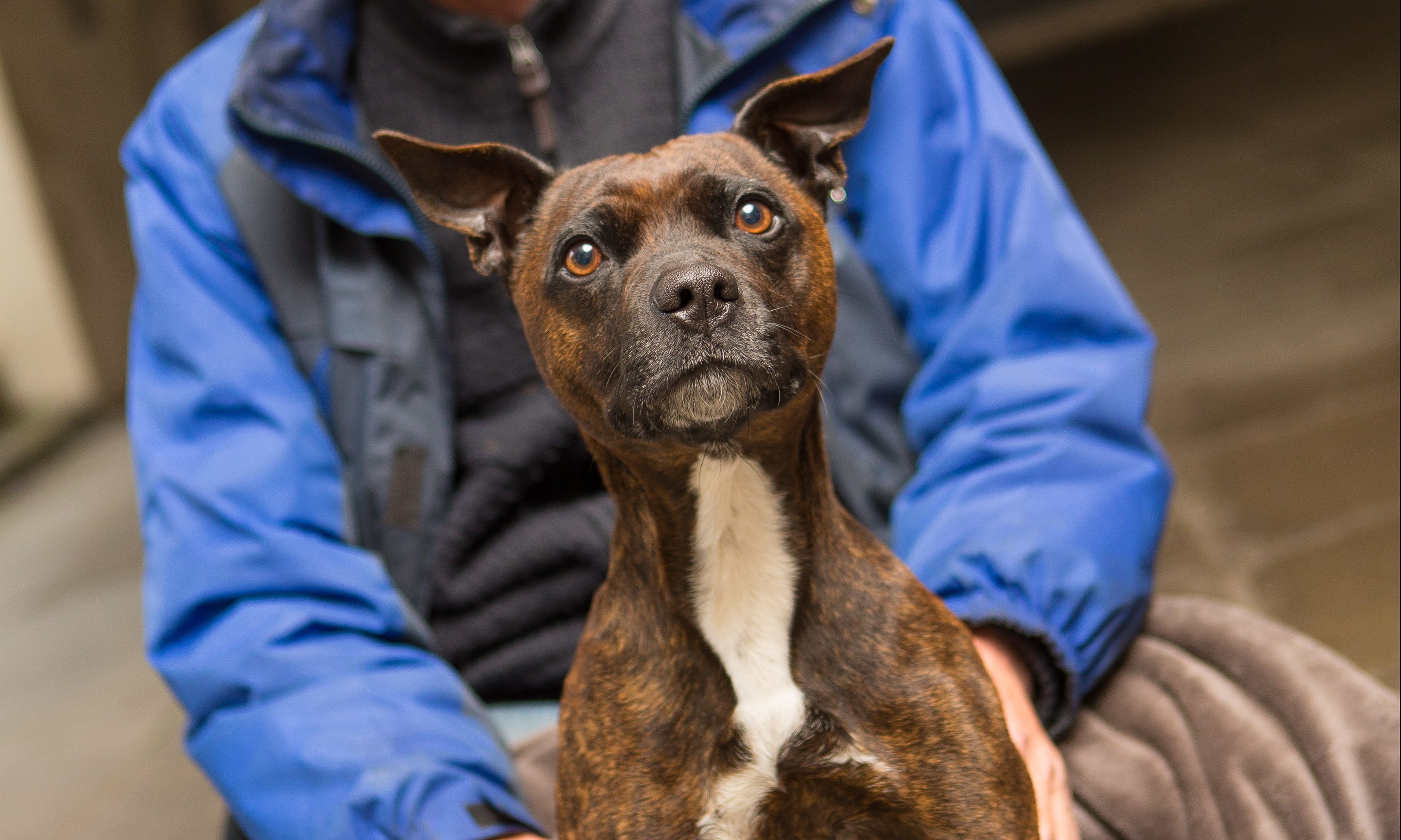 A seriously ill dog has captured the hearts of passers-by who have donated hundreds of pounds to an online appeal for her.
Roxy is well-known in Kirkcaldy town centre where her owner Paul Flockhart begs for money.
Those who regularly stop to give her a treat, a tin of food or some spare cash were devastated to learn that she may have only weeks to live.
A JustGiving campaign launched to fund her vet bills has raised almost £850 in two days.
The seven-year-old Staffordshire bull terrier was diagnosed with an enlarged spleen and has spots on her liver.
Her condition is to be reviewed shortly but Paul, 46, who lives in Kirkcaldy, expects that he will have to make the heart-breaking decision to have her put to sleep.
Touched by people's generosity towards his beloved pet, he said: "Sometimes you think that everyone is wrapped up in their own lives but sitting in the High Street begging for money teaches you that the world's not that bad a place.
"It could have been the difference between having her and not having her if it had been possible to make her better."
Loyal Roxy has been by Paul's side since he agreed to look after her five years ago and she ended up staying with him.
The pair, who sit come rain or shine under a shelter in Bell Inn Wynd, are well-known to shoppers, workers and townspeople walking between The Postings and the High Street.
Paul began to worry about Roxy when he noticed she was losing weight and he took her to the vet when he found a lump on her side.
He hoped it was just a hernia, which she suffered before, but learned that the prognosis was bleak.
Although her spleen may have been operable he was told there was little hope for her due to the liver spots and her health was likely to deteriorate over the next four weeks.
When she returns to the vet Paul may have to decide to let her go.
He said: "I'm slowly coming round to accepting that I'm going to have to take a bit of suffering so she doesn't have to."
The fundraiser was launched by Grace Studders, of Kirkcaldy, to pay for Roxy's final assessment and either her treatment or final journey.
Any donations not used for vet bills will go to an animal charity, most likely the PDSA.