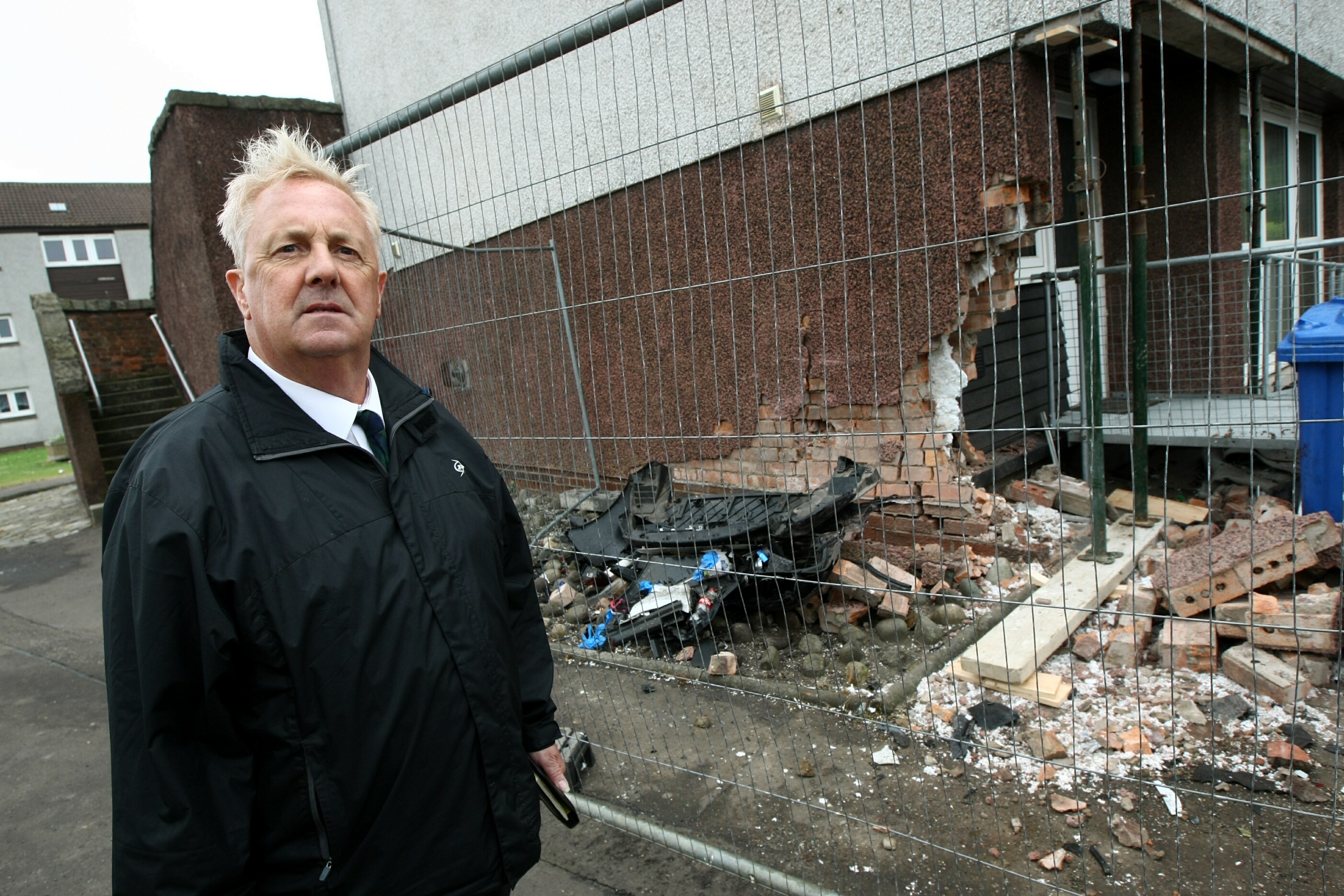 Lunatic divers have been warned to take responsibility for their actions before someone is killed.
Fife Councillor John O'Brien said "idiots" on the region's roads should think, slow down and drive carefully to keep people safe.
The Buckhaven, Methil and Wemyss councillor was speaking after a spate of serious accidents across Fife which have left people injured and buildings, including a hospital, severely damaged.
Mr O'Brien praised Levenmouth police for instigating a radical initiative which has seen 31 illegal cars seized and crushed since January but said road users were still being put at risk by "lunatics" with no regard for safety.
His view has been endorsed by the police who said individuals must recognise the recklessness of their behaviour.
"Levenmouth police have done exceptionally well but there is only so much they can do," said Mr O'Brien.
"I support them in what they are doing and I know they will not tolerate speeding in our communities but you can't legislate against idiots.
"Drivers have to take responsibility, slow down and take care."
The councillor said he had received numerous complaints from constituents about speeding cars, particularly on South Street, Methil, and Coaltown of Wemyss.
"People need to remember speed limits are there for a reason," he said.
"We don't just put 20mph zones in because we feel like it. It's to keep people safe.
"If someone comes racing along a residential street at 60mph where there are children playing or an elderly person crossing the road you could be looking at a disaster."
Inspector Tom Brown of Levenmouth police station confirmed 31 vehicles had been crushed since the start of the year under Operation Reflector, a campaign designed to address the illegal use of motorbikes and cars in Levenmouth.
"The campaign is run alongside partner agencies to promote safety, enforce legislation and disrupt and detect illegal drivers," he said.
"This type of behaviour is not acceptable to the public and puts people at risk.
"Individuals need to recognise the recklessness of their behaviour and take responsibility for their own actions."
Last week patients at St Andrews Community Hospital had to be evacuated and the building suffered serious damage after a car crashed through a rear wall.
A 27-year-old man has been charged with road traffic offences and will appear in court in due course.
A 29-year-old man was charged this week after a BMW crashed into a block of flats in Methil, leaving two of them in a precarious state.