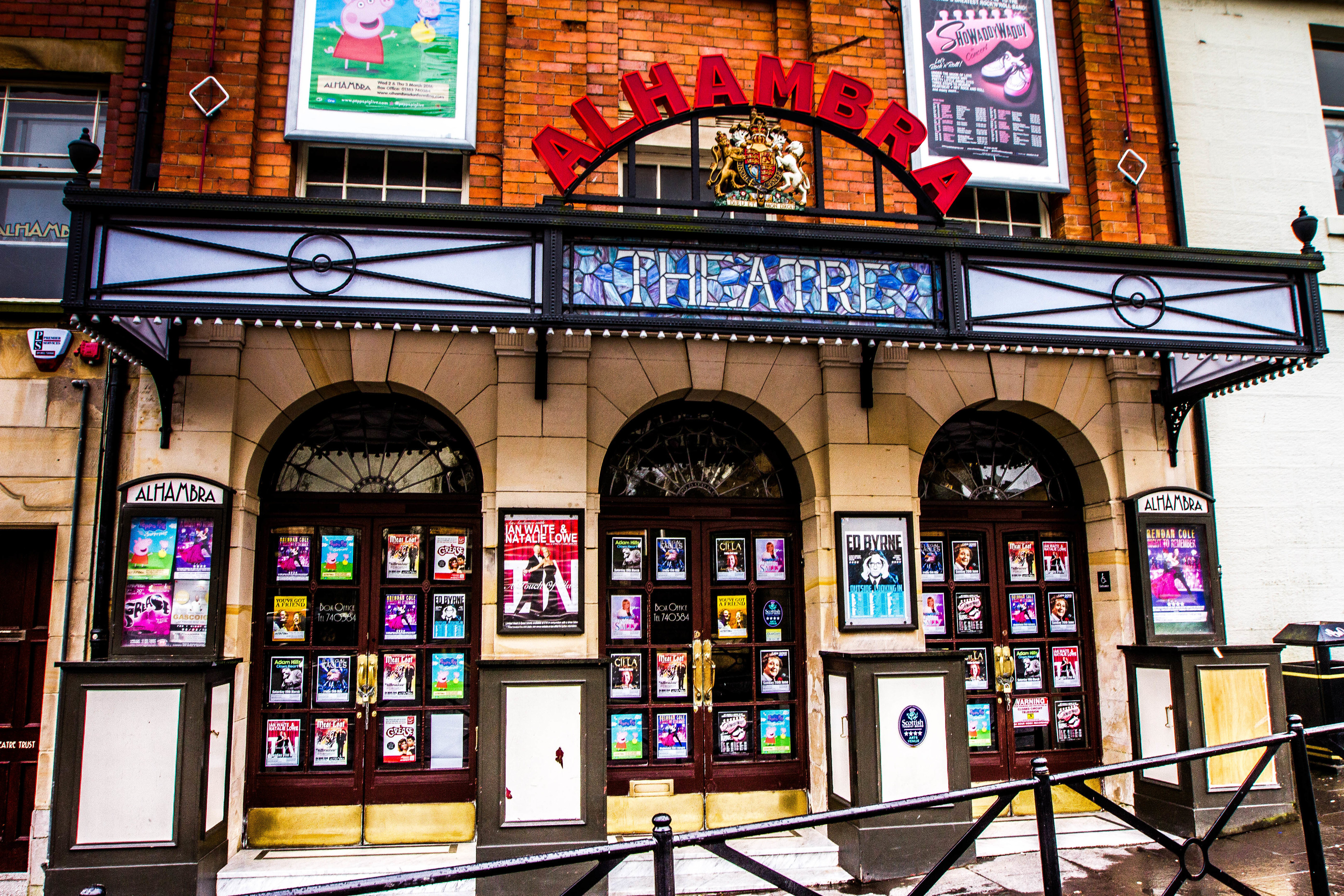 A school was forced to cancel a performance of its annual musical as pupils prepared to go on stage, when it emerged the theatre's licence had expired.
Excited youngsters from Dollar Academy were about to open their three-day run at Dunfermline's Alhambra Theatre when their matinee show was cancelled at the last minute.
The theatre's licence expired almost four weeks ago, meaning it was operating illegally.
The curtain was scheduled to rise on the pupils' performance of Chess at 2.30pm but just before 2pm the school announced on Facebook it had pulled the plug due to "unforeseen circumstances".
A new licence was granted at 5pm last night by Fife Council, just in time to allow the evening show to go ahead.
Police could have closed down the theatre and the management could have faced a £5,000 fine or three months imprisonment, or both.
The horrified chair of Fife's licensing board, Councillor Bob Young, said no licence meant no insurance.
He said: "Imagine the worst case scenario – if a fire breaks out in that place and there is no licence and no insurance.
"It's not just the kids that were going to be in there, the theatre was presumably going to be very busy.
"I find it shocking that a company like that with the lawyers it has doesn't have its licence in place."
The licence expired on May 27 and theatre manager Simon Fletcher confirmed a new licence had not been applied for until June 9.
In the meantime, three shows have been performed at the popular theatre, including that of Strictly Come Dancing favourites Ian Waite and Natalie Lowe and a tribute to Cilla Black.
On Sunday veteran comic Ken Dodd is due to take to the stage.
The council confirmed that reports had been returned by inspecting officials and the licence had been granted.
June Barrie, managing solicitor with its planning and licensing service, explained: "In line with our usual practice, we issued a reminder letter and after the licence expired without being renewed, followed this up with a call to the theatre.
"An application from the theatre was received on June 9.
"For this type of licence we are required to consult council services, the police and the fire service.
"The licence cannot be granted until all these bodies have had a chance to consider the application.
"This is an annual application process so we encourage theatre operators to apply in advance of the expiry date to avoid this issue."
She explained that the licence would have continued until a new one was granted had the theatre applied before it lapsed.
A statement from the theatre said: "Due to an administrative error by its company solicitors the theatre was subsequently late in its application for renewal of the annual theatre licence, however we are pleased that the routine application and all inspections have now been completed.
"The theatre is pleased to confirm that the theatre licence has been renewed.
"We would like to further apologise for any inconvenience to our patrons today, and we thank the licensing section of Fife Council and the various statutory bodies for their assistance.
"All performances, beginning with this evening's performance of Chess, will go ahead as usual.
"The trust [Alhambra Theatre Trust] will work with Dollar Academy to make up for today's disappointment."
Dollar Academy's rector David Knapman said yesterday: "We were told today that due to a lapsed theatre licence public liability inspection the Alhambra Theatre was unable to host this afternoon's performance of our school musical, Chess.
"We are obviously very disappointed. Theatre staff were very apologetic.
"The management at the Alhambra Theatre have assured us that they are rectifying the problem this afternoon and that the remaining performances should go ahead as planned."
The school has offered ticket holders refunds or to exchange tickets for another performance.
Pupils had been rehearsing hard for weeks for Chess, which features music composed by Benny Andersson and Björn Ulvaeus, of ABBA, and lyrics by Tim Rice.
They received a message of support from Barbara Dickson, a veteran of the Alhambra stage, who wished them luck for the show.