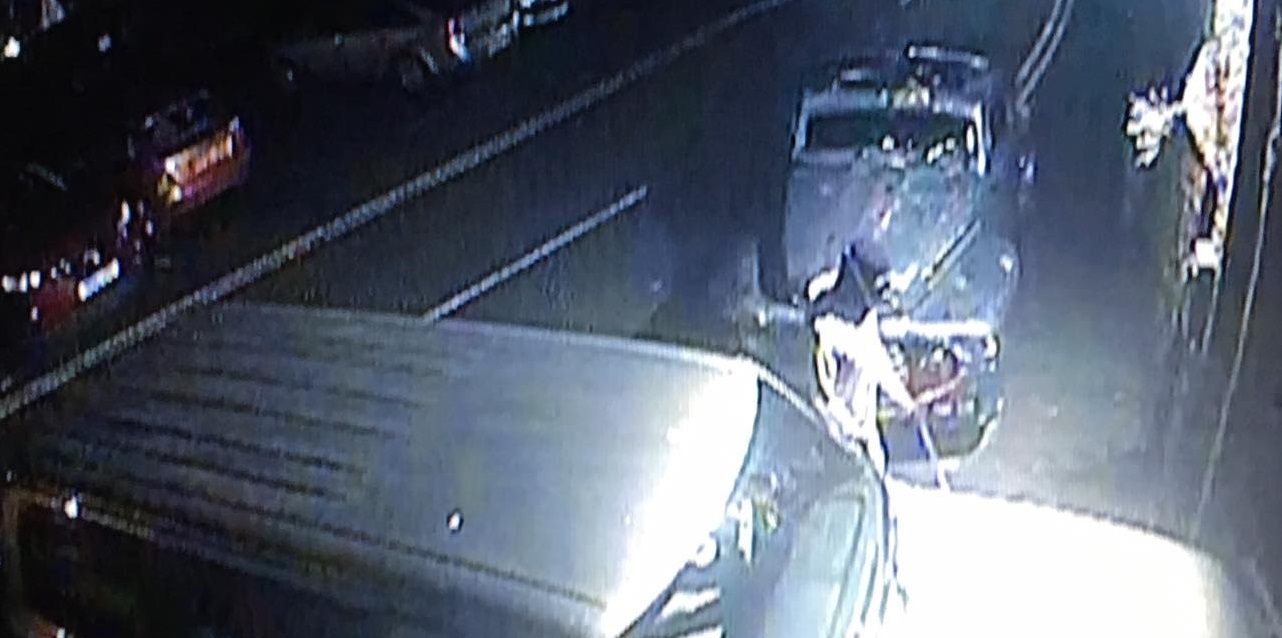 Motorcycle owners are being warned to protect their bikes from thieves following an attempted raid at a Fife garage.
Scott Glen, the owner of the Kinghorn Garage, has been left shocked after CCTV footage showed a masked criminal attempting to enter his premises in the quiet seaside town.
The incident happened during the early hours of Wednesday morning, and while the break-in was thwarted, Mr Glen is warning other bikers to be on their guard.
"I came down to the garage at 9am and noticed that the postbox had been broken open," he said.
"That was what first alerted me to something being wrong. I could also see that a plant pot had been broken off the wall.
"Everyone knows that I'm really into bikes so it's not going to be hard for people to know that there might be bikes here.
"I don't keep them in the garage all of the time though."
The security camera footage shows a masked man trying to enter the premises at around 12.10am.
A vehicle, believed to be a silver Vauxhall Vectra with distinctive optional alloys wheels, turns around during the attempted raid, before the would-be thief gives up and returns to the car.
Earlier in the week a bright orange Honda Fireblade was stolen from the local area, prompting fears that a gang may be targeting motorcycle owners.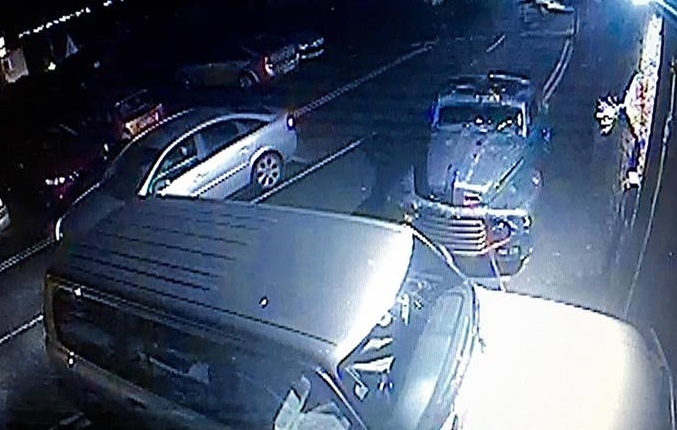 Mr Glen has informed police of the attempted break-in, and is continuing to gather CCTV footage from other businesses in Kinghorn.
"The caravan park also has CCTV and I've been told there are a couple of other places, so I am trying to get that as well," he added.
"It is very unusual that anything like that happens here – it's a quiet area."
Police Scotland has said that officers are aware of the recent theft of a motorbike in Kinghorn.
Inspector Graeme Neill said: "Enquiries are currently ongoing into the theft of a motorcycle in the Kinghorn area.
"We do on occasion experience thefts of this type in our local community, but there is certainly no spate at present and I would urge owners to take steps to keep their property secure at all times.
"Store your bike in a secure garage and use a ground lock to tether it, an alarm and appropriate security lighting also deters would-be thieves."
Anybody with information can contact Police Scotland on 101 or the charity Crimestoppers anonymously on 0800 555 111.