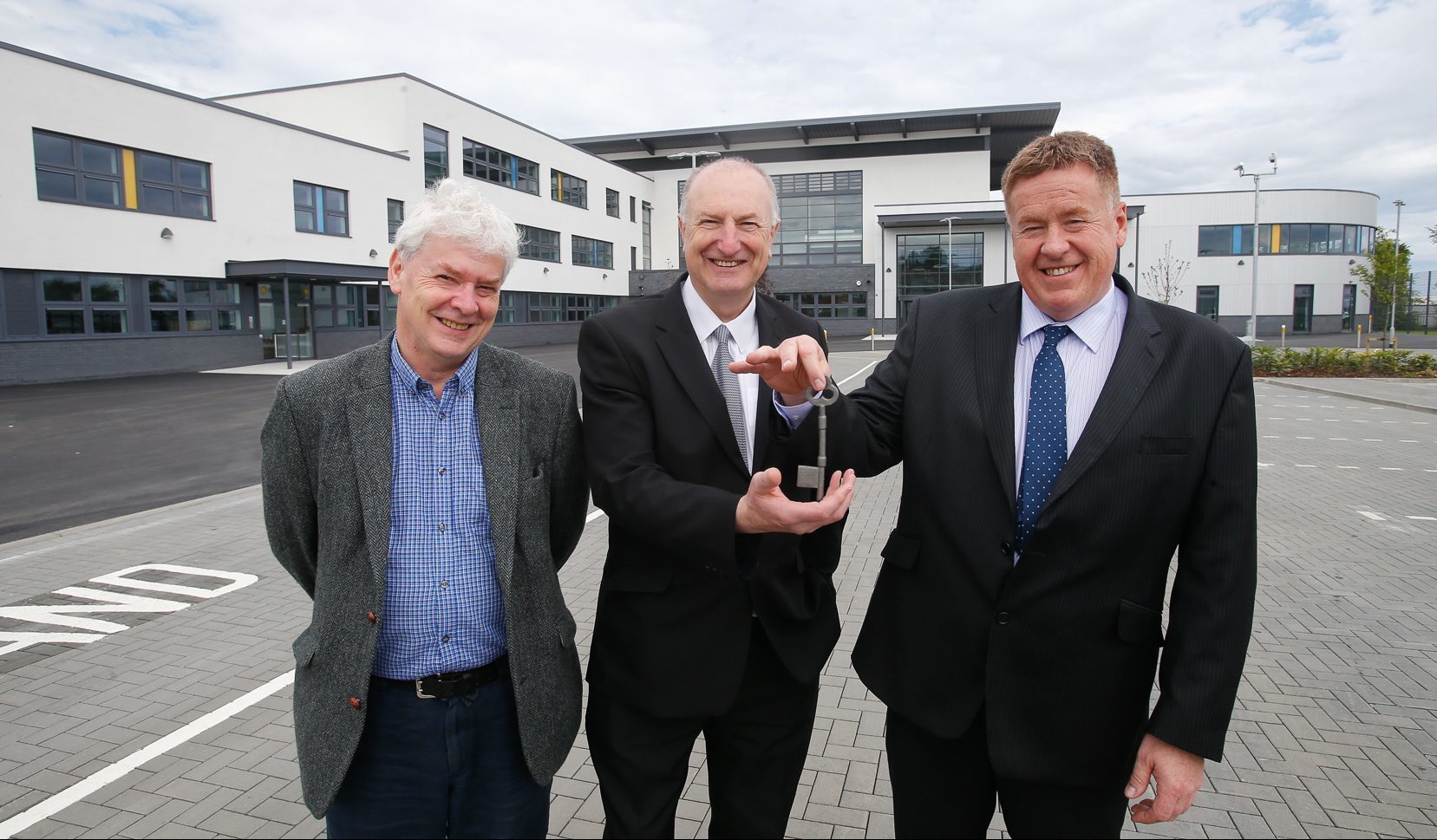 The end of the 2015/16 school session  also signalled the end of an era at three Fife secondary schools ahead of big changes after the summer.
More than a century of education came to an end at Viewforth High School's current building in Kirkcaldy's Loughborough Road this week, while staff and pupils at both Kirkland High School in Methil and Buckhaven High School are now looking forward to life at Levenmouth Academy in August following their schools' merger.
Youngsters at Viewforth High, which opened in 1908, have already been given the chance to sample their new surroundings at the brand new Windmill Campus in Windmill Road, although Viewforth will very much still retain its identity moving forward.
Fife's first community campus will bring together a number of facilities that currently operate from standalone premises in the east of the town, most notably Rosslyn School, Sinclairtown Library and the Kirkcaldy East Local Office.
However, Viewforth High has kept its name – and rector Adrian Watt hopes it keeps much more than that.
"While the new school facilities are excellent I will not forget the comment of a youngster in my daily dozen (get together session) just after the new school was announced," Mr Watt noted.
"While I was enthusing about the wonderful new labs, computing facilities and sports pitches we would have, she brought me back down to earth with the comment: 'Mr Watt, I hope the new building doesn't spoil the school.'
"To her the school is more about the people than the fabric.
"It's those key relationships and that ethos of nurture and care which mean so much.
"We must ensure that we take these Viewforth values with us – that sense of ambition and aspiration, those features of care and compassion, as well as that longing to serve the local community."
Meanwhile, pupils and staff have said their farewells at both Kirkland and Buckhaven High Schools as part of the transition arrangements following their merger.
Buckhaven High School has many famous alumni, including Scottish Conversative leader Ruth Davidson and former First Minister Henry McLeish, and Kirkland High has also been home to many who have gone on to have notable careers, but a whole new generation of pupils will be looking to use the new Levenmouth Academy as a springboard to bigger and better things.
Work started on the £45 million project in March 2015 and the new school, which will have capacity for up to 1,800 pupils making it the second largest secondary school in Scotland, will also be complemented by a brand new Fife College campus on site.
That will be up and running when the new term starts on Wednesday August 17, with pupils also expected to turn up to school in their newly-designed uniforms.
Craig Munro, Fife Council's executive director of education and children's services, said: "I am delighted that the children and staff of Buckhaven High School and Kirkland High School will shortly be enjoying the outstanding facilities of the new Levenmouth Academy.
"These new facilities along with the new facilities for Fife College on the same campus places the Levenmouth Learning Campus in an unrivalled position nationally."