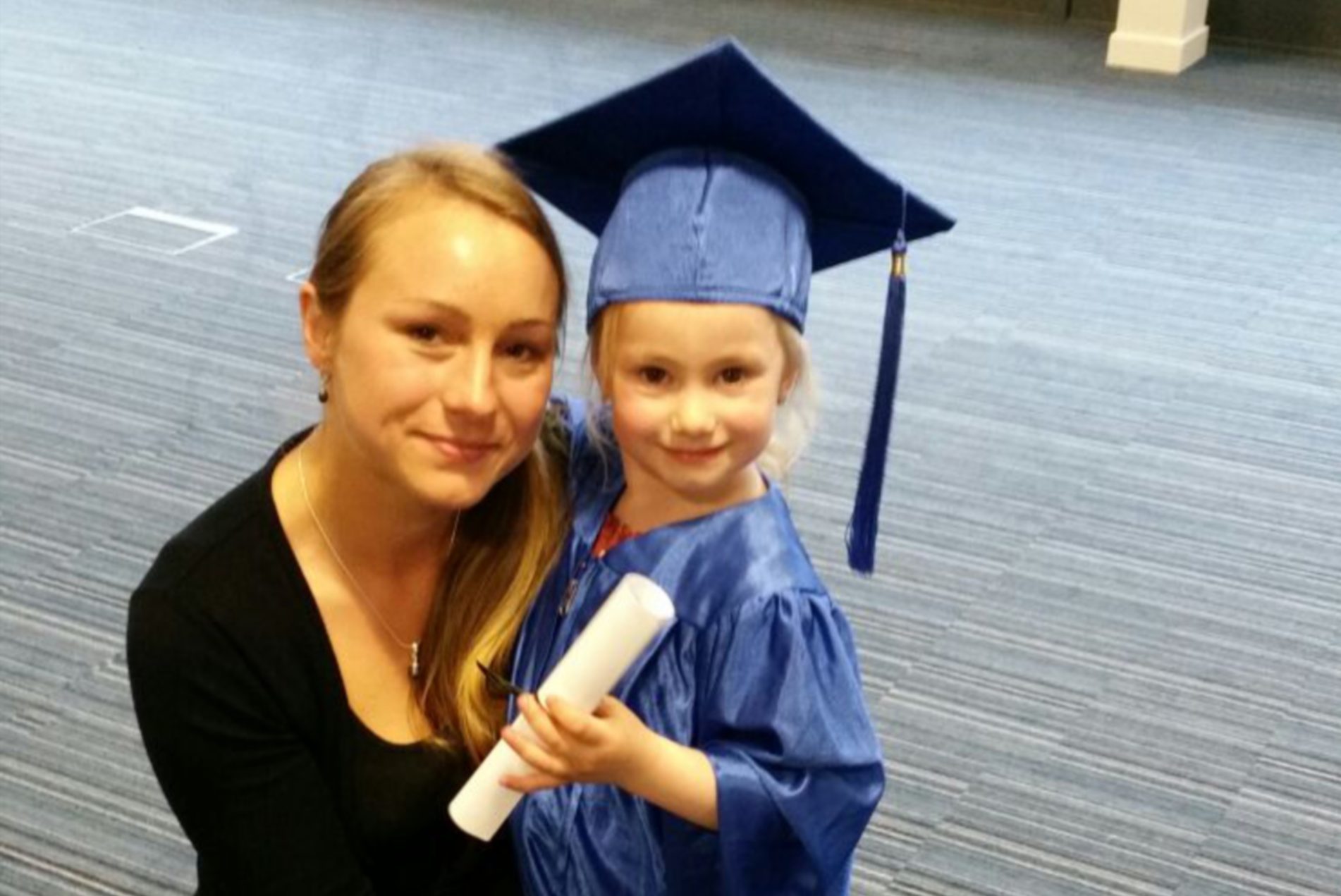 Fears are growing for the safety of a four-year-old Fife girl allegedly taken to Poland by her father without her mother's consent.
Mia Nogly never returned from an overnight visit to her father Tomasz Nogly 11 days ago.
Frantic mum Justyna Pietrasz, 32, of Kirkcaldy, flew to Poland on Wednesday in the hope that she would be reunited with her daughter.
However, it is alleged that Nogly, 35, has refused to hand little Mia over to police and threatened to use pepper spray on anyone who approached the house in Rudoltowy, in the south of the country.
Paperwork has been lodged with authorities in both Scotland and Poland which suggests that Nogly, who was granted access to Mia, has no parental rights and that she has full custody, but Nogly's lawyer has apparently challenged these.
Now it is feared that it could take weeks before Justyna can get her daughter back home to Fife – even if Mia is handed over to her mum.
Derek Miller, Justyna's partner, told The Courier: "It's just very frustrating to be honest.
"The document Justyna has said that she could walk into the mother's house and just take her wee one, but they need social services there and a child psychologist to get involved as well.
"Now there's a judge looking at all the paperwork to make sure there aren't any loopholes, but all this bureaucracy is taking so much time.
"Justyna is also saying that once she gets Mia it could take weeks to get her out of the country because she doesn't have any ID.
"We're just so frustrated with it all.
"My concern is that that little girl is in real danger every day and tensions are being heightened by the hour and by the day.
"At the end of the day, through all the bureaucracy that's going on, this is a four-year-old girl here.
"Through all the red tape, that wee girl needs to be back with her mum."
It is thought that another child's passport was used to get Mia, who is due to start at Kirkcaldy West Primary School in August, on a ferry at Dover.
She was traced safe with her father by Polish police on June 30, three days after she was reported missing.
Derek, 54, said: "We were assured last Friday that an international arrest warrant was in place, Justyna went over there and it turns out that there isn't one.
"I just feel so helpless.
"Obviously the priority is getting Mia back, but it's costing thousands of pounds that we don't have. The system is failing us and it's racking up a massive bill."
Help has been sought from Kirkcaldy and Cowdenbeath MP Roger Mullin.
He said: "I was contacted by a constituent regarding this issue and will be looking into this particular case as a matter of priority."
Chief Inspector Stevie Hamilton, Central Fife area commander, said: "Following a report that a four-year-old from Kirkcaldy had been removed from the country without her mother's consent, Police Scotland carried out a robust investigation and liaised with a number of agencies to establish her whereabouts.
"After approaching authorities in Poland, inquiries were quickly carried out and the child was located and found to be safe.
"Inquiries into the circumstances continue and a man has been reported to the procurator fiscal in connection with this incident."
A spokesperson for the Crown Office said: "The procurator fiscal has received a report concerning a 35-year-old male.
"The report is under consideration and further inquiries are ongoing to establish the full background to the incident."