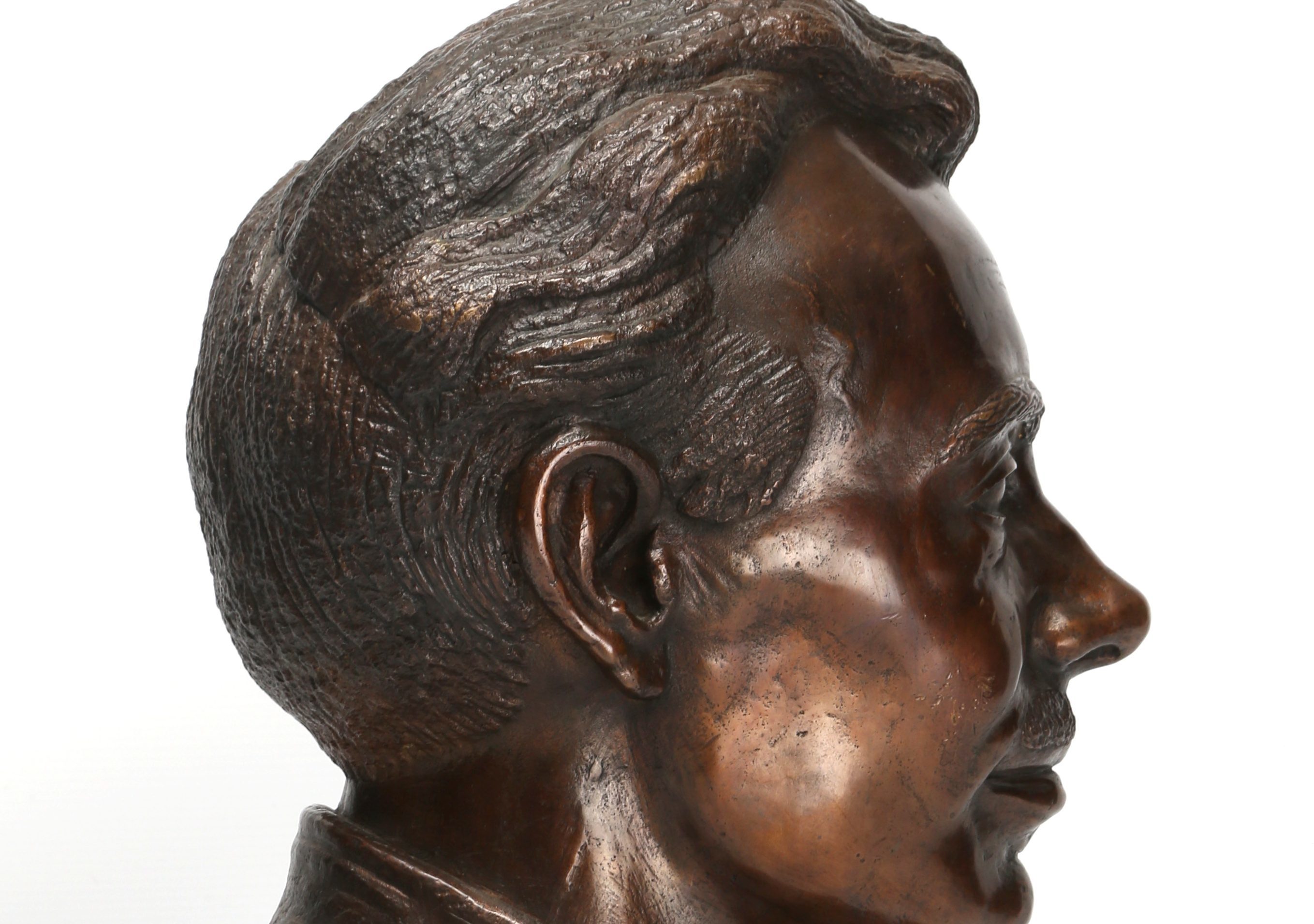 A rare bronze bust by a respected Fife sculptor – one of just three in existence in the world – is to be auctioned off.
The work by Kirkcaldy artist Mark Batten was previously of "uncertain status in private possession", according to the British Museum, but has now emerged from a private British collection.
The bust is of the pioneering medical zoologist John Hull Grundy, who himself trained in sculpture before going into medicine and was a contemporary of Batten's at Chelsea Art School.
The original hand-carved stone version created by Batten in 1957 is housed in the British Museum, although Batten produced two bronze versions – one of which was presented by Anne Hull Grundy to the Natural History Museum in 1982.
The other will now be offered in a 20th Century and Contemporary Art and Design sale at Chiswick Auctions on July 19.
It holds a conservative estimate of £600 to £800 but is expected to go for many times that figure.
James Nurse, specialist in charge of the sale, said: "It's not often that you are given the opportunity to own a museum-quality piece, by such an esteemed maker and at such an affordable price."
Batten began experimenting with stone carving in 1927 and exhibited at the Royal Academy from 1936.
In 1939 he collaborated with sculptor and artist Eric Gill (1882-1940), who was given the accolade of Royal Designer for Industry, the highest British award for designers, by the Royal Society of Arts.
He later began direct carving of stone figures and created pieces for Westminster Cathedral amongst others, for which he is well-known.
The stone bust version of Grundy in the British Museum is typical of Batten's technique and presents evident chisel marks, where he created the piece almost organically from the stone, using a technique he subsequently wrote about, called 'Direct Carving'.
Batten was renowned for this method of 'direct carving', where the actual carving creates the final form.
The stone bust was exhibited at the Society of Royal Portrait Sculptors in London's 7th annual exhibition in 1959 and at the Royal Academy's Summer Exhibition in London in 1959.
Batten also exhibited at the Paris Salon in 1950 and won the gold medal.