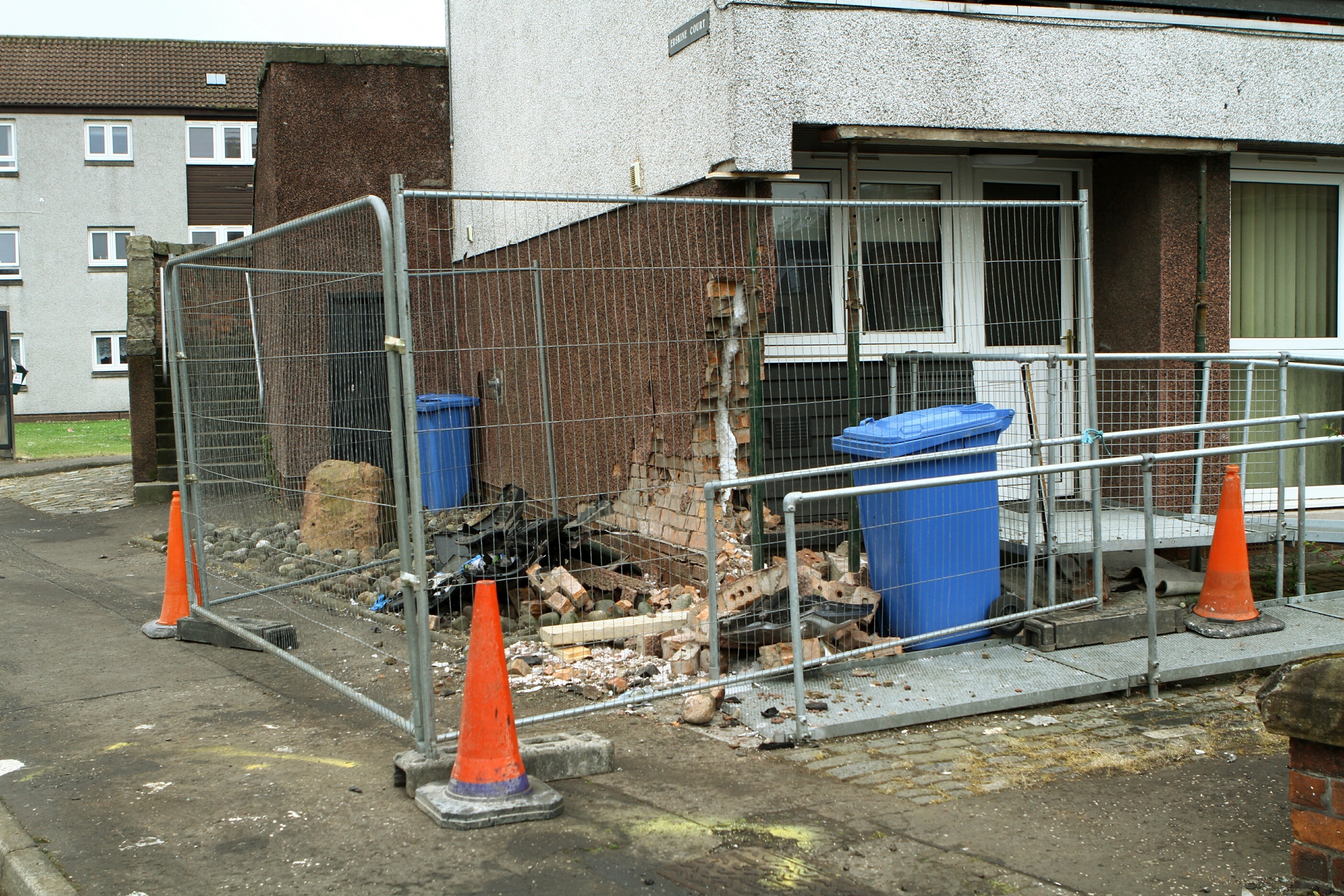 A disabled Fife man is living out of a carrier bag one month after a car ploughed into his home.
Wheelchair-bound council tenant Willie Wallace, 53, was evacuated from his Methil flat after the smash on June 13.
Not only is his home in Erskine Court now structurally unsound, it is understood to have been plundered by thieves.
Mr Wallace is now living with his brother Alan, with just a bag of clothes in his possession.
"I'm really depressed. I'm in a bad way," he said.
Mr Wallace, who was planning to visit his damaged home on Thursday, added: "I'm going down to have a look at it. It's supposed to be wrecked."
He said the impact of the crash, which left his kitchen wall badly damaged, was "like a bomb going off."
His upstairs neighbours were also evacuated in the incident, which happened at around 7.25pm.
Mr Wallace's sister-in-law Myra Connelly said: "It's just an awful situation.
"It happened about a month ago and as far as we can see they're not doing anything whatsoever."
Fife Council housing manager Alistair Black said: "We have been working closely with Mr Wallace to keep him up to date with the situation since he was unfortunately forced to evacuate his home."
The council has told Mr Wallace he will not be able to return to his home for at least six months.
Mr Black said: "The opportunity was there for him from the beginning to be accommodated in a bed and breakfast in Kirkcaldy. This would have been a very temporary measure as we understand Mr Wallace relies on having his family nearby for support and alternative accommodation was being prepared for him. He chose however not to accept this offer.
"We had advised him that we would have suitable, alternative accommodation in Leven available for him within a fortnight. We now understand that he does not wish to be offered alternative accommodation in Leven and would prefer to be accommodated in Buckhaven instead. At present there is no suitable accommodation in Buckhaven.
"Any alleged break in is a matter for the police.
"In the meantime we will continue to try to work with Mr Wallace to ensure that his housing needs are met."