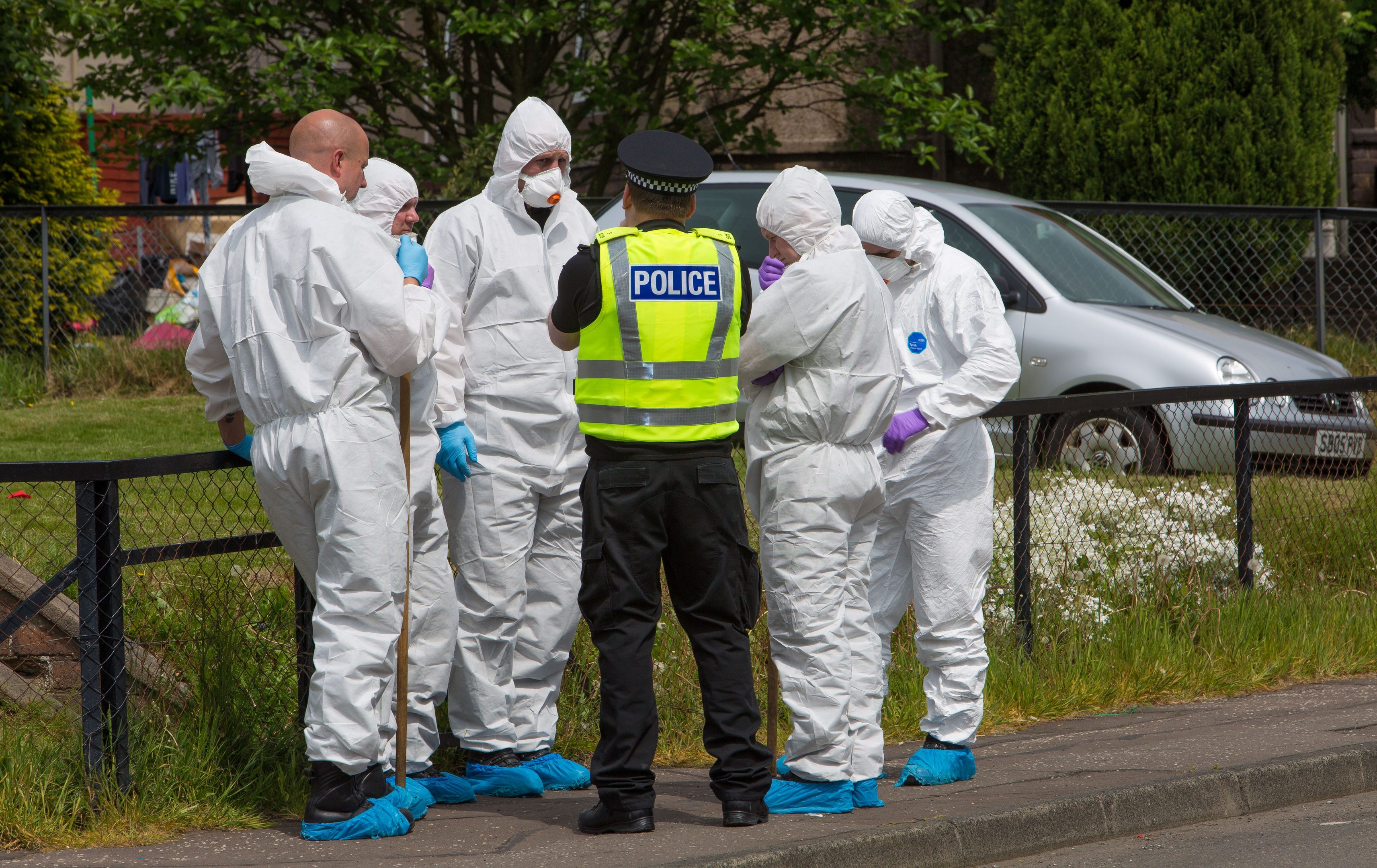 Police searches of scrubland in Kirkcaldy are linked to a local murder probe, The Courier understands.
Police have remained relatively tight-lipped on the nature of the investigation after officers were spotted searching patches of land near Randolph Industrial Estate in the north of the town on several occasions in the past week or so.
It had been suggested that the probe may have been connected to the ongoing missing person inquiry relating to Glenrothes man Allan Bryant Jr, who has not been seen since November 2013.
However, The Courier has learned the latest search by Police Scotland forms part of the investigation into the death of Kirkcaldy man Darren Adie, who died on Saturday May 28.
The 42-year-old was found lying unconscious on the road in Tweed Avenue, which is situated in the Gallatown area of town, and later died at Kirkcaldy's Victoria Hospital.
Mr Adie's family have a long standing affiliation with the Gallatown area, which is not far from where the latest police searches have been focused, and it is thought he was visiting friends prior to his death.
Police Scotland confirmed there had been recent police activity in the area near Randolph Industrial Estate but did not elaborate as to why.
The news comes after a series of emotional appeals by Mr Adie's friends and family for information about his death, with Crimestoppers also offering a reward of up to £10,000 for any details leading to an arrest and conviction.
Addressing a press conference recently, his father John Adie said: "The Gallatown is like a village and is full of good people who have known Darren all his life.
"These people will understand how devastated we are that Darren died in this way.
"Darren's kids, a son aged seven and a daughter aged nine, have lost a father.
"We would like some answers. We need to know what led to our son dying on Tweed Avenue that Saturday."
A man has appeared in court charged with the murder of Mr Adie, although no-one else has been arrested in connection with the death.
Gordon Coventry, 51, of Kirkcaldy, made no plea or declaration during a brief private appearance at the town's Sheriff Court.