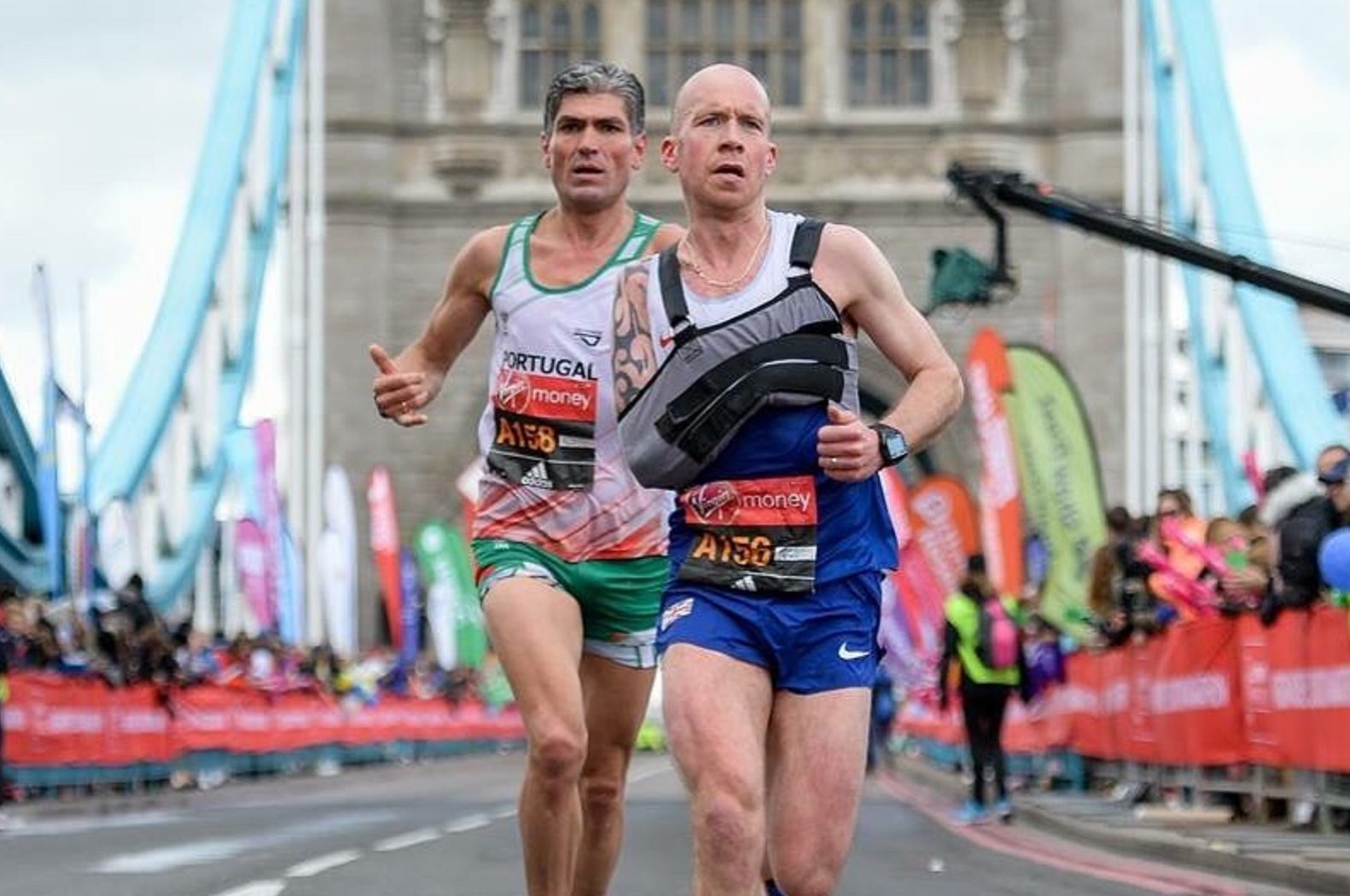 A Fife man who has shown remarkable resilience since being involved in a serious motorcycle accident just over six years ago is on the road to Rio.
Derek Rae, from Fife AC, has become Disability Sport Fife's 25th Paralympian since the Association was formed back in 1977 after being named in the Team GB squad for this summer's Paralympics.
The Kirkcaldy runner almost died in a life-changing crash back in June 2010 which caused massive injuries to the right side of his body, affecting his arm, ribs, shoulder, head and eyes.
Derek was diagnosed with a braxial plexis injury, meaning he requires a purpose-designed sling to support his right arm which would otherwise hang limply at the side of the body.
Despite the setback though, Derek signed up with coach Ron Morrison from St Andrews for coaching advice and support and he has not looked back since.
Highlighting his potential as a serious contender for international honours via his impressive personal best of 2:37:28 in the London Marathon this year, it has come as no surprise Derek is now packing his bags for Brazil.
Richard Brickley MBE, president of Disability Sport Fife, described Derek as "one of the most dedicated and committed sportsmen ever" to be associated with his organisation.
"He has become an outstanding role model within the movement and an inspiration to up and coming young athletes," he added.
"The progress he has made from 2011 until the present is exceptional but with his level of determination and confidence it is not surprising.
"Derek's wife Susan and family and friends have been key players in this remarkable journey but Derek will be the first to pay tribute to the many others who have played their part along the way.
"Anster Haddies, Fife AC, Scottish Athletics, Scottish Disability Sport, Scottish Institute of Sport, NHS Fife, British Athletics to name but a few.
Derek joined Disability Sport Fife (DSF) in 2011 and, a year later, with support from Scottish Athletics, he received a classification of T46 from the International Paralympic Committee (IPC).