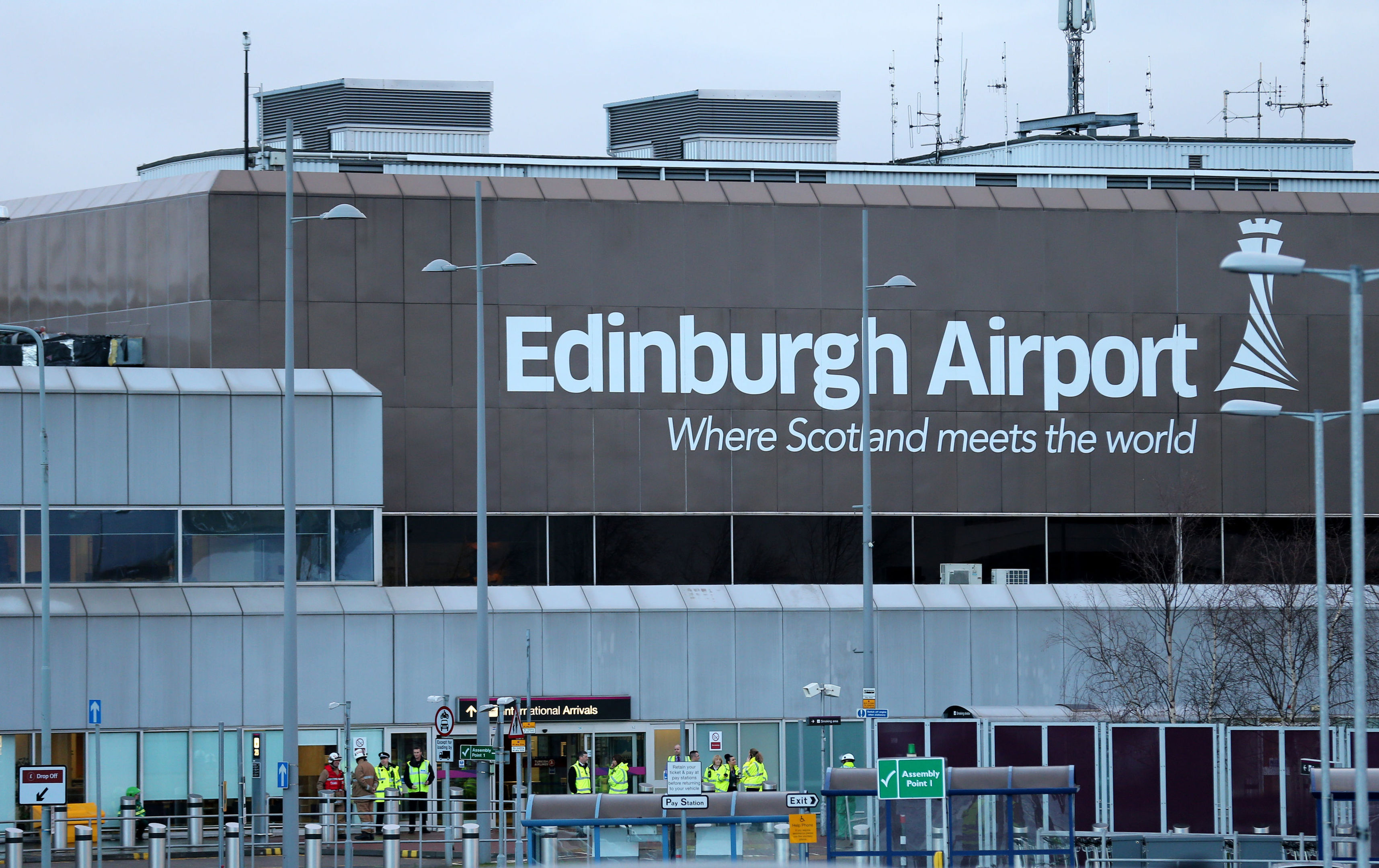 An increase in the number of aeroplanes over the coast of Fife has fuelled concerns about the potential impact of new flight paths.
Edinburgh Airport is to introduce new, narrower paths designed to take advantage of improved navigational capabilities.
These will see fewer homes overflown but an increase in passing flights for those underneath.
Large swathes of Fife have been mapped out as possible routes and thousands of Fifers have taken part in consultation on them.
Many living along the Forth have already seen and heard more aircraft this year, which Edinburgh Airport said was down to a prolonged period of easterly wind and more flights to Scandinavia and North America.
Among the towns and villages affected is Kinghorn, where there are worries that noisy planes may become a problem if they are a more frequent feature of daily life.
Kinghorn Community Council chairman Alan McIlravie said: "I believe there are more flights over Kinghorn than I ever remember, and I grew up here."
Perception, he said, may have been heightened by awareness of the airport's consultation but he said there was an undercurrent of concern about the future impact.
He said: "While I don't think the number of flights at the moment is to the detriment of the life here in Kinghorn, the worry is if this is what we have now and we become an established flight path with an increasing number of flights, where will we be in a few years' time?"
Noise may become more of an issue, he said, if the village sees more departing aircraft and larger planes.
He is also worried about the impact on tourism, particularly with the hope that walkers on the Fife Pilgrims Way will be drawn to Inchcolm Abbey, in the Forth, and along Fife Coastal Path.
He said: "If we are to be underneath an established flight path we wonder if that could have a negative impact on our ability to attract tourists to the coastal path."
The community council is to discuss the consultation at its next meeting on August 18.
Mr McIlravie said: "From the brief discussions we have had already, we will be duty bound to raise our concerns but we will decide whether that is by submitting an objection or raising serious concerns."
Kinghorn residents Terry and Jennifer Combes moved to the village two years ago from Livingston to escape the continual noise of aircraft.
Jennifer said: "When we bought our house there were no aircraft flying over.
"There seems to have been an exceptional increase of late.
"Some days we don't hear any but other days there's a constant number of aircraft flying over.
"This is a very quiet, small coastal town that is being spoilt by this increased noise level."
The airport is continually growing and had its busiest ever start to the summer season, with 1.17 million passengers in June, but said it was flying less planes now than in 2007.
Usually only a fifth of flights use the easterly runway taking them over the Forth but during April, May and June it was used for the the majority of take-offs, more than 17,600 compared to just over 6,200 in the first three months of the year.
An airport spokesman said: "The direction of departures at Edinburgh Airport  is directed by the direction of the wind.
"As the figures show, there was a marked increase in departures eastward over Fife in late spring and early summer which would account for the perception that there are more flights.
"Certainly, some routes are busier, but there have been no changes to the flight paths."
The first stage of the airport's consultation runs until September 12 and the second stage will begin in December with the publication of precise route options.
New flight paths are likely to come into use in 2018.