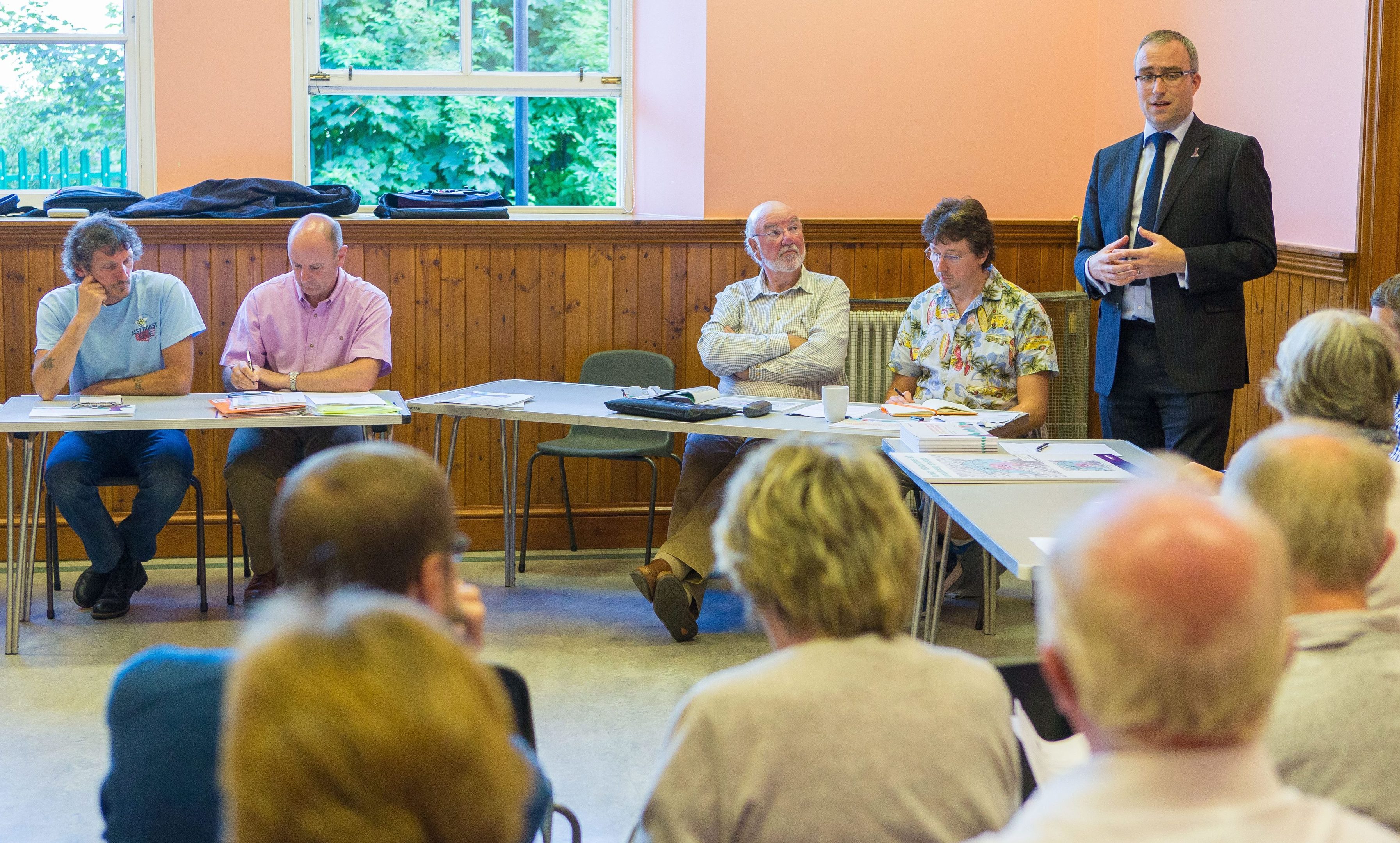 Kinghorn residents could be in line for compensation amid fears their lives will be blighted once Edinburgh Airport ramps up landings to a plane every minute.
With the number of passengers using the airport expected to rise from 12 million to 15 million by 2025, flight paths into the airport are being changed to accommodate extra traffic.
Representatives from the airport met Kinghorn Community Council on Thursday night to discuss plans to modernise air routes, which currently rely on radio beacons and technology dating back to the 1950s.
The airport is changing to more accurate RNAV routes but locals fear they will pass directly above Kinghorn and lead to increased noise — with some now demanding compensation if that comes to pass.
Many already have concerns about the proximity of aircraft.
In recent months, wind direction has meant more planes have been passing close to the town.
One resident told the meeting he was woken at 6am by the sound of a jet's engines.
Another said: "This new route, no matter where it goes, is going to cause annoyance for some community.
"What are your plans to compensate people for the loss of value to their property when this takes effect?"
Changing the flight paths could mean departing aircraft no higher than 4,000ft above the town, reaching a decibel level of 73 – roughly equivalent to a vacuum cleaner 3ft away.
It was mooted that planes could turn once they had travelled further up the estuary, when they were at higher altitude.
The airport is carrying out a three-month consultation. Following this, flight path options will be drawn up and be subject to a further consultation early next year.
Airport spokesman Gordon Robertson said there were two peak times — first thing in the morning and between 4pm and 7pm.
"We want to build a bit more capacity into that peak time," he said.
"We don't need to build another runway, but we need to look at capacity and one way is to change airspace."
Mr Robertson said in reviewing flight paths, safety was the first priority.
He added that the need to increase capacity also had to be balanced against the impact on communities.
"We don't want to cause any more noise than we already do, and we don't want to cause any more annoyance.
"Although we're moving from two minutes to one minute, it doesn't mean to say there will be far more aircraft.
"I would encourage everybody to go to the website and respond to the consultation.
"Our job is to pull all of that together and try to get the best balance we can."
The meeting heard that compensation packages were based on decibel levels and would only be looked at once the proposed flight routes were finalised.