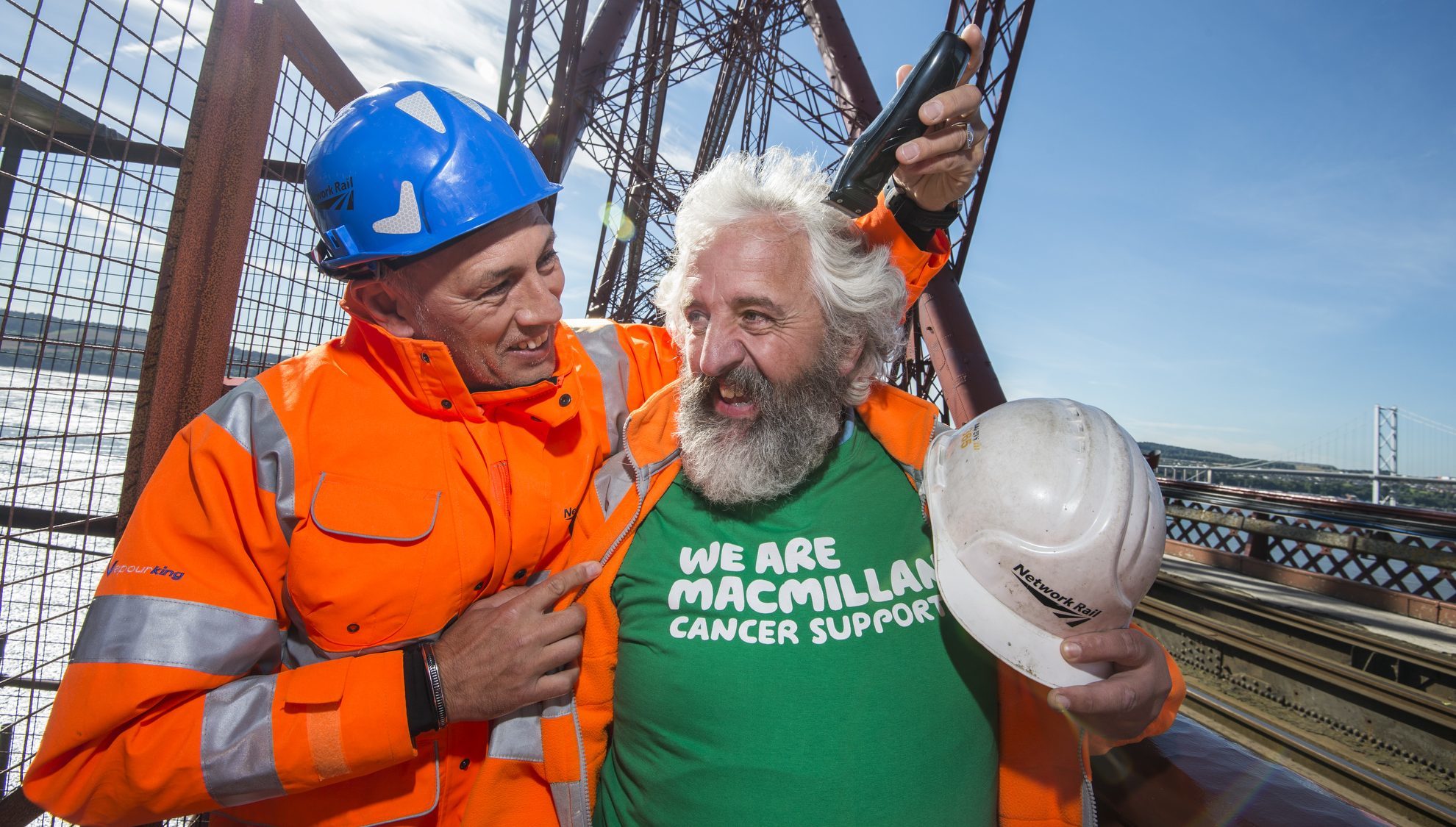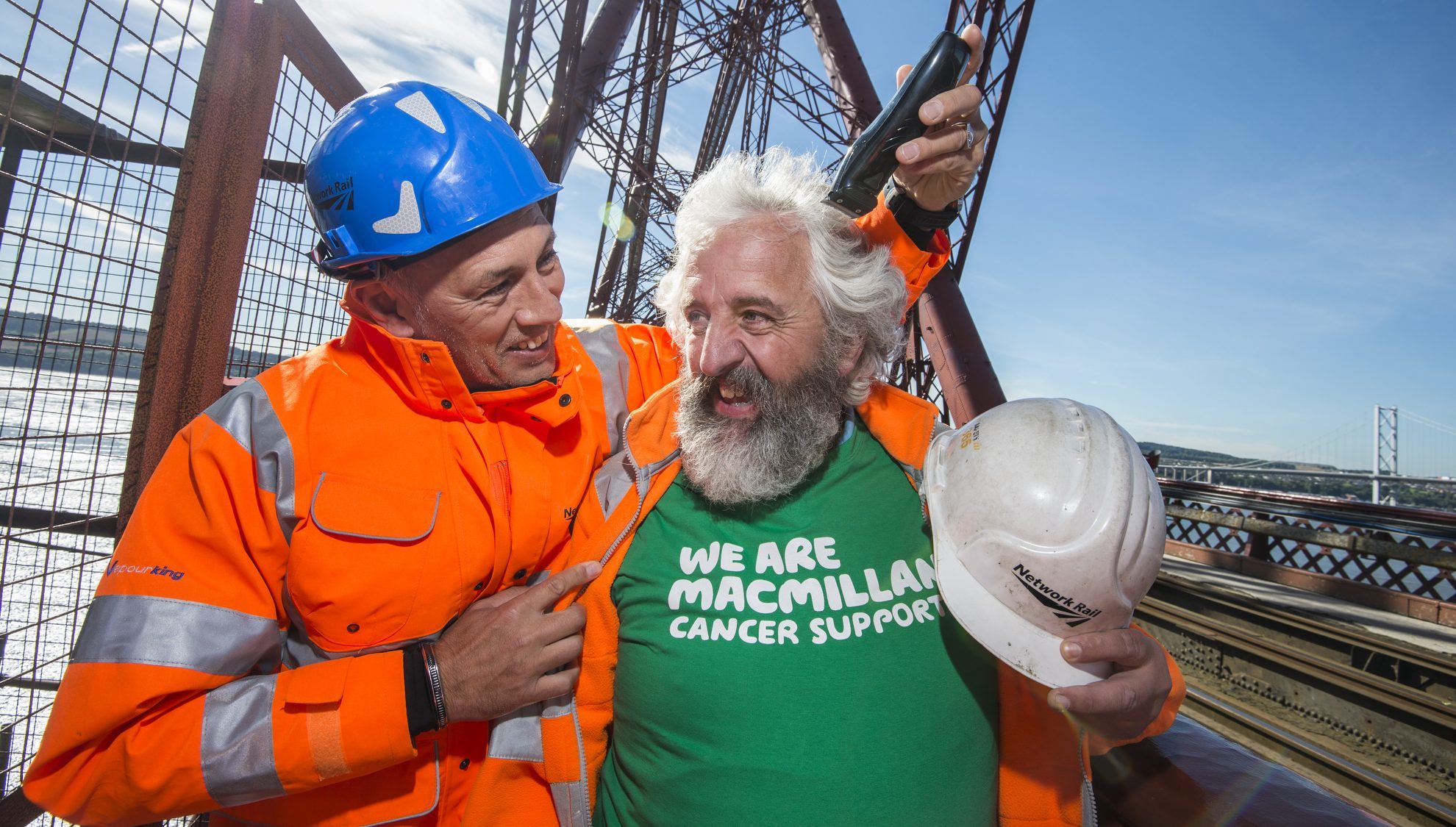 Dunfermline man Davie O'Donnell had a close shave with Rangers legend Mark Hateley on top of the Forth Bridge – quite literally.
Davie, who works for Network Rail, had his head shaved as part of Macmillan Cancer Support's 'Brave the Shave' fundraising event in memory of his mother who died of cancer in May.
Hateley was best known for his goals back in the day, but the former Rangers striker showed off a different set of skills as he made short work of Davie's grey mane and beard with a pair of hair clippers.
He said: "This is one of the biggest challenges I've had and I've had a few on the charity front.
"It's for a fantastic cause. We have all had somebody affected by cancer. My mum's had cancer and suffered with it for many, many years.
"Whatever we can do to raise the profile is always great."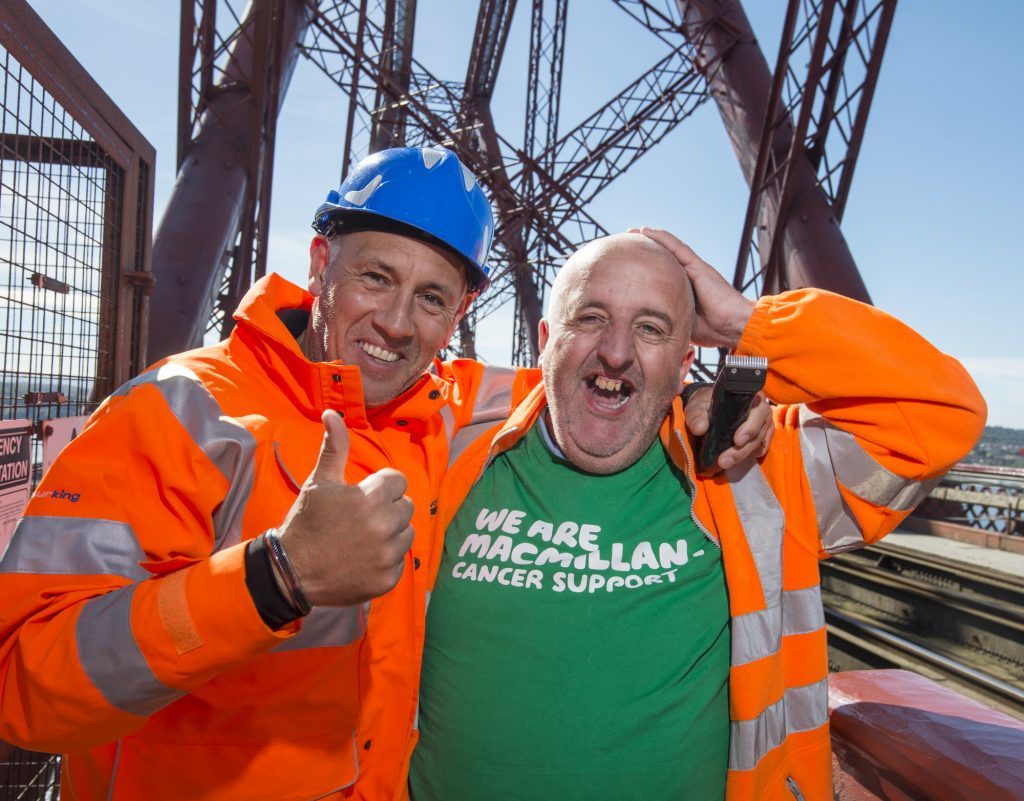 Davie added: "I believe that the support Macmillan give to people, advice and all the different things they do, is fantastic."
Anyone wanting to hold their own Brave the Shave event should visit: www.bravetheshave.org.uk.