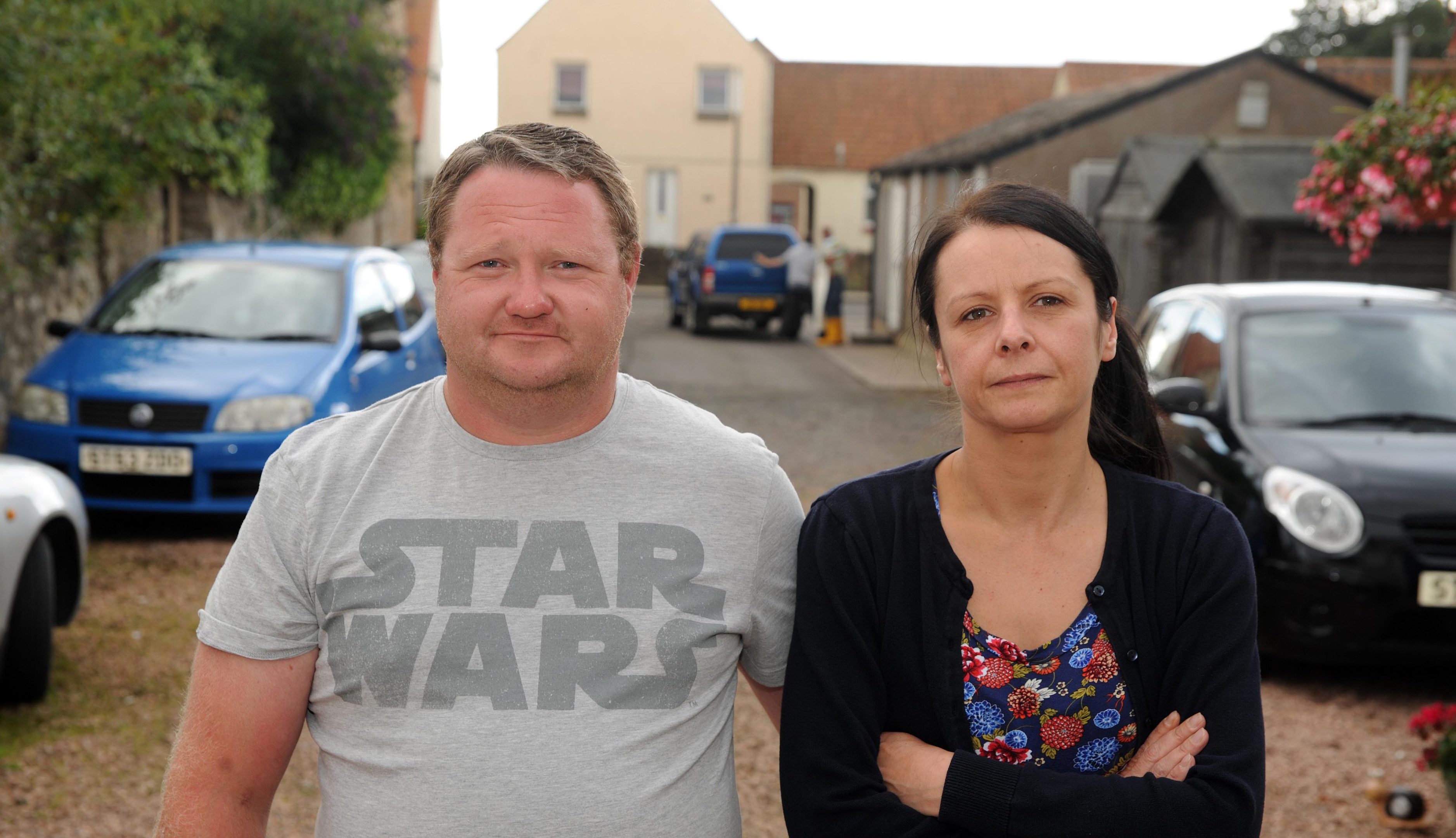 Something fishy is going on when it comes to parking in Pittenweem, and locals are kicking up a stink about it.
Residents in a number of streets in the famous Fife fishing village have called on the authorities to take decisive action amid concerns that van drivers visiting fish sheds have been blocking driveways.
Colin Cameron, 41, who lives in the village's James Street, says he and his girlfriend Kirsty Duncan have taken the drivers to task on numerous occasions to no avail, so now he wants parking wardens or police to properly enforce restrictions.
Colin said: "There is a fish shed near our house, where they cut and fillet the fish to get it ready for sale.
"When the fish vans come to unload, they block our driveway with the way they park – we can't get in and out of our garage to go to work or do anything.
"This happens to several residents on our street and we're fed up.
"When we ask them politely if they can move most of them just ignore us. The police aren't interested either and have fobbed us off."
Colin added that some drivers have been courteous and moved when politely asked to do so, although he claimed that some others had reacted with anger – with some directing abuse at his girlfriend.
And it doesn't just seem to be the inappropriate parking which is causing a nuisance.
"As well as blocking our driveways, the vans stink out our houses," Colin added.
"We can't sit out the back as the smell is so terrible.
"This has been going on for several years and we're sick of it.
"The council say that where they're parking is technically 'no man's land' as no-one owns that piece of road – but for us it's the only way we can get to our garages."
In response, Don Taylor, public protection lead officer at Fife Council, said: "Fife Council takes its responsibilities seriously but can only deal with the issues raised that lie within our remit.
"No complaints have been reported to us about unpleasant smells impacting on nearby properties and fish sheds are inspected in line with environmental health regulations."
He added that any disputes over parking would have to be dealt with by Police Scotland, although the force has not received any formal complaints.
Mr Taylor added that anyone with any concerns could contact the council's team on 03451 55 00 22 to discuss the matter in more detail.