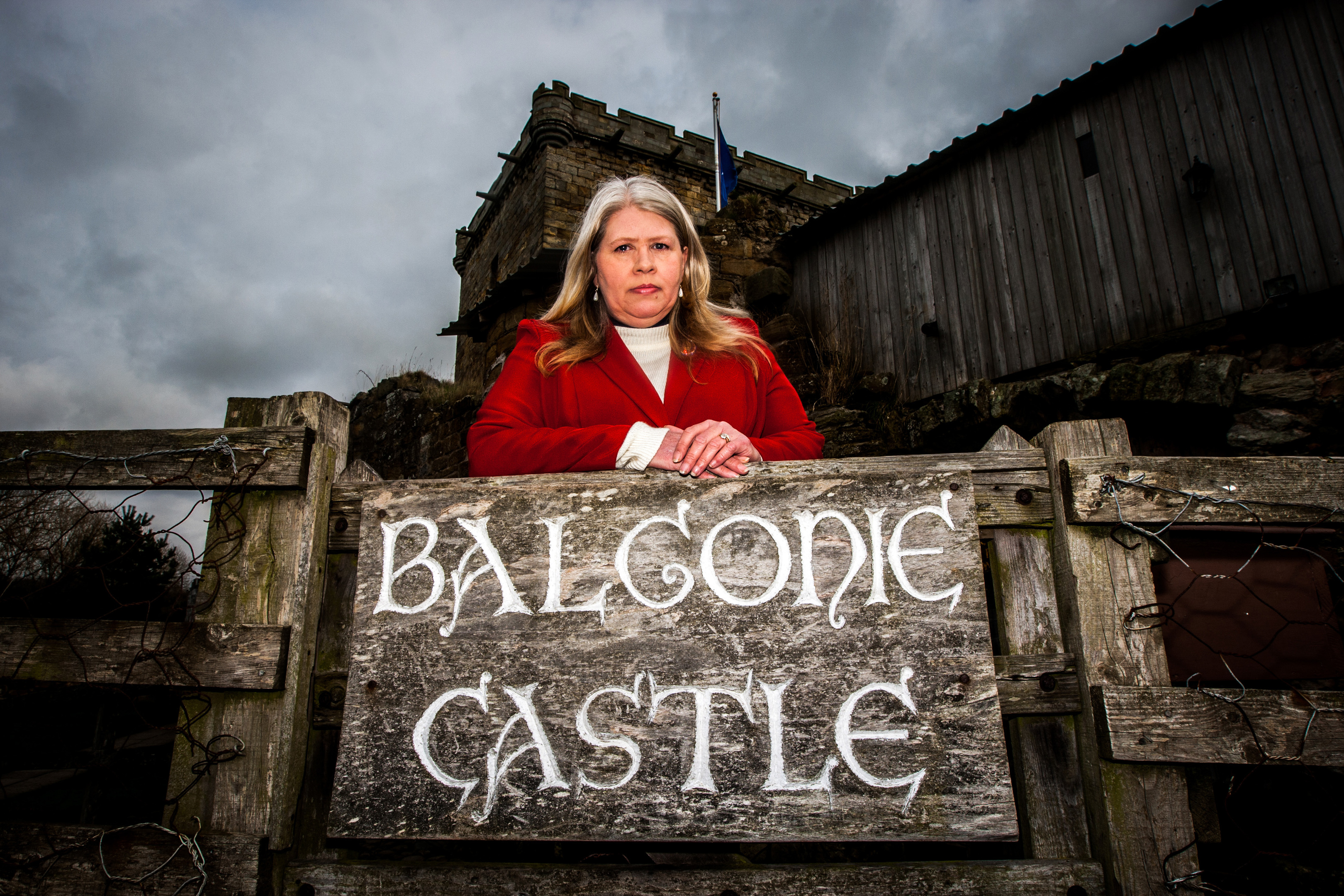 A Fife wedding venue has apologised for offensive comments posted on its Facebook site.
One comment posted by Balgonie Castle said: "Looking at your profile picture son, your mother threw away the baby and kept the afterbirth."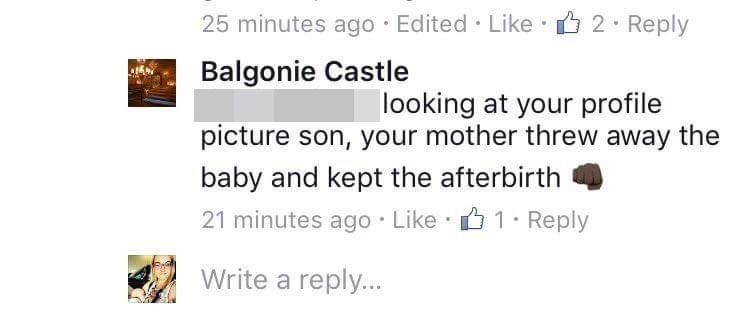 Another said: "You take your opinions and go to the nearest body of water and jump in."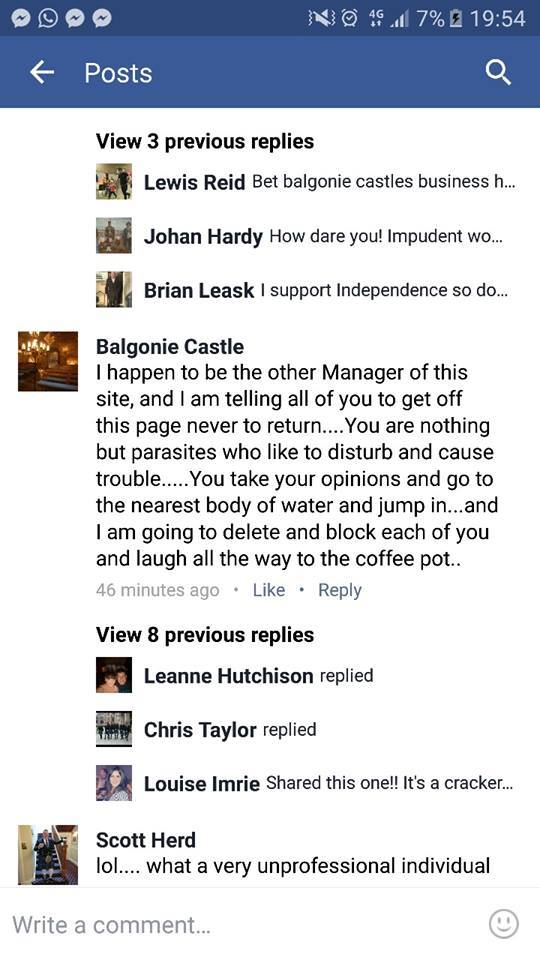 One Facebook user was called "evil".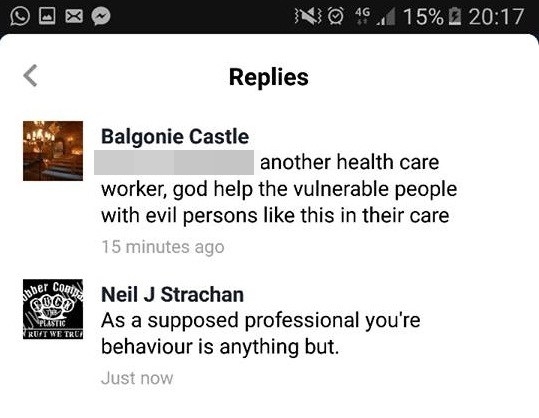 The page was taken down on Sunday by Balgonie's Kelly Morris, who said the offending posts were written by a web administrator who is no longer editing the site as a result.
She also conceded that she had to have words with her mother, who also waded in on the online debate.
Mrs Morris said: "I sincerely apologise for whatever was said. I feel awful about it. Not only is it bad for business but the person who did this let me down as a friend.
"It was an editor who could go in and delete posts. He has been taken off the site.
"I even talked to my mother because she was just as bad, and my mother was a police officer for years."
The row erupted after Balgonie Castle left a Facebook post clarifying its stance on a second Scottish independence referendum.
Balgonie stated that although the business would be remaining neutral on the issue, "as individuals, we will never support an independence referendum".
It was also revealed the business partners voted to leave the EU.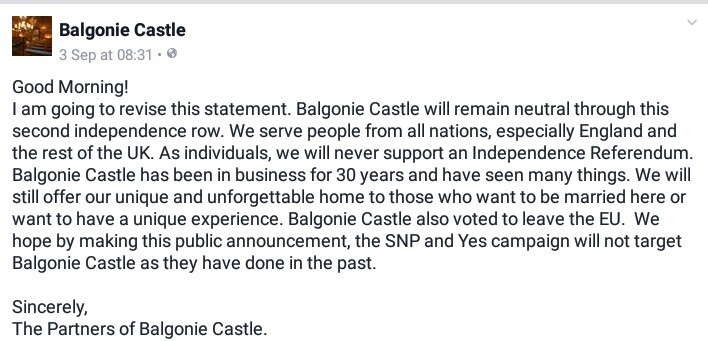 Mrs Morris said "all hell broke loose" while she worked to cater for a private party.
"My daughter brought it to my attention on Sunday."
She added: "Three percent of weddings used to come up from England and people don't come up here any more because of the fear.
"In 2014 we actually had three weddings cancelled because of the hostility caused by the independence referendum."
It is not the first social social media meltdown to hit Balgonie Castle.
Earlier this year Mrs Morris said she had received death threats after branding some customers "bridezillas" in a row which saw the Facebook page again taken down.
Balgonie Castle's comments caused outrage among Facebook users.
One wrote: "Such a shame Kelly Morris has blocked me from the Balgonie Castle page!
"Deleting comments from everyone and blocking them…then blaming someone else. That woman's running the place right into the ground!"