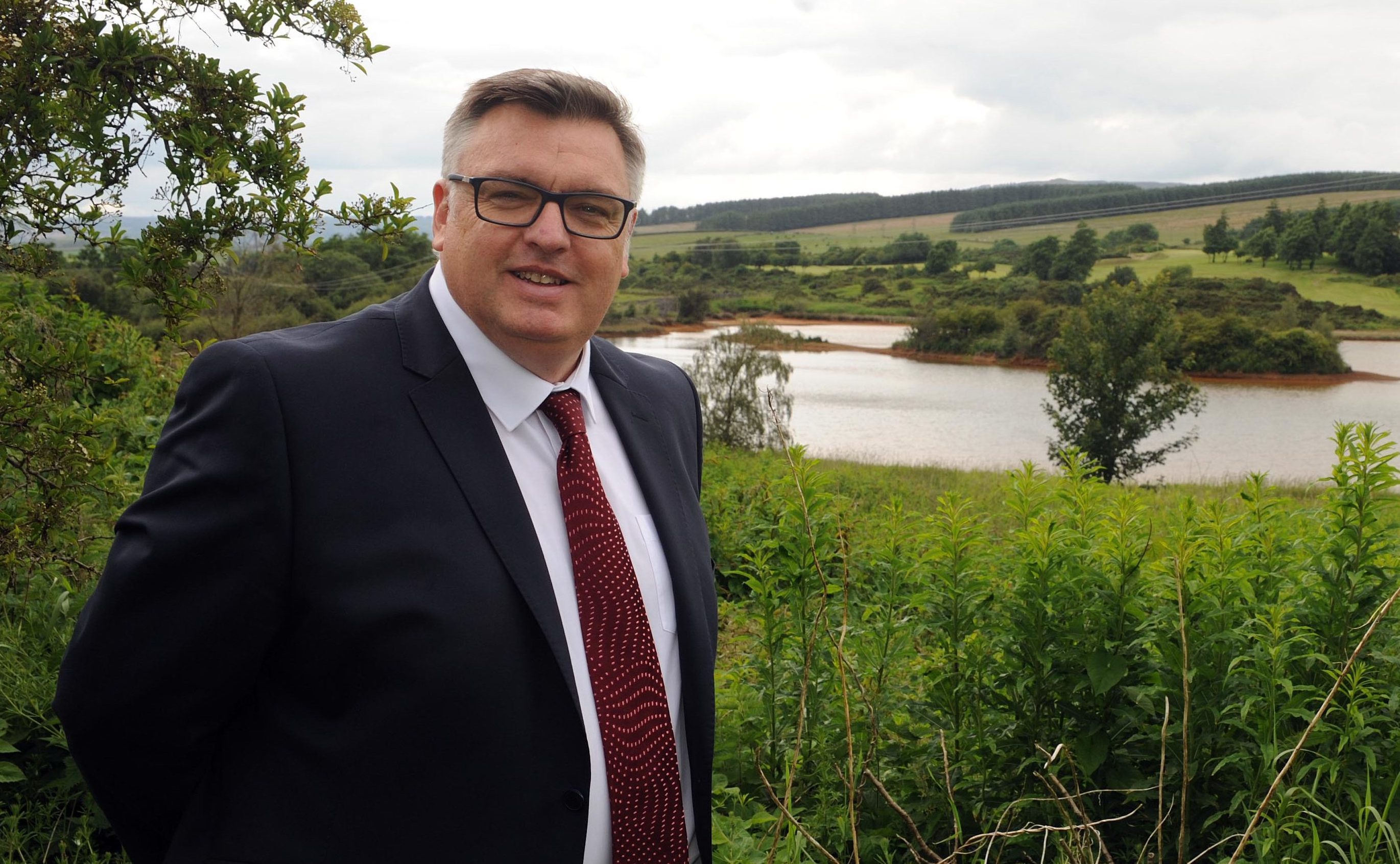 Fife councillors are to press the Scottish Government to change the law to give local authorities more teeth to deal with flooding.
Holyrood is being urged to confer greater powers on the council when it comes to gaining access to private land and then to recover expenses from landowners for flood prevention work it is forced to carry out.
Cowdenbeath area committee came up with the plan in response to a long running saga in Cardenden where widespread and prolonged flooding caused misery to local home owners.
The council was stymied by a lack of powers as it waded into the Jamphlars Pond project.
It had real difficulties in getting on to the land to carry out the dredging work on the burn running to the pond.
Then it was unable to recover costs from the private landowner who hadn't maintained sections of the burn.
While local authorities do have certain flood risk management duties, it is ultimately the responsibility of the land and property owners to protect against flooding.
Local councillor Linda Erskine said Jamphlars had been a "quite torturous process" to get to a conclusion.
"A lot of people were suffering, and there has been a lot of misunderstanding of what the council could and could not do."
Committee chairman Mark Hood said the Jamphlars debacle had had a huge impact on local residents, many of whom were coming to the councillors for advice, as flood water encroached on their gardens and lapped almost to the doors of their homes.
"The only advice we were able to give was to raise a civil action against the landowner.
"But we were unable to do anything to help and I still believe that is a gap."
In this instance the council had been able to help, but the councillor wanted tougher action.
"I would like to see some strengthening of the powers that local authorities have in matters such as this," he said.
Leeza Clark reflects on a decade of watery misery:
Cardenden residents went through a decade of misery and confusion while the murky ochre tainted water inched ever closer to their homes.
They had been plagued for years with shoddy drainage but hoped they were home and dry when a Scottish Government-funded plan, which was to include water treatment lagoons, got underway.
However, they were disappointed when the council said that work would comprise solely of clearing inlet and outlet ditches of the pond and then work with private landowners to ensure ditches were maintained.
More than 1,200 metres of watercourses, on both private and council-owned land, were cleared of silt and debris.
Local residents were said to be satisfied with the eventual outcome, but had to endure delays as negotiations with landowners took place.
The protracted negotiation also put a strain on council resources.
It was felt the project had started with good intentions, seeing the chance to do something for the community with grants which, outwith the council's normal legislative regime, would not otherwise be possible.
But it said this raised expectations it could not ultimately deliver and pressure had to be put on landowners to obtain their permission – they have been informed of their responsibilities in maintaining drainage ditches on their properties.
The Scottish Government agreed to the money it provided being used in this way and agreed the council could keep any leftover funds to use on other former industrial sites in the Fife area "where public health risk is a high priority".