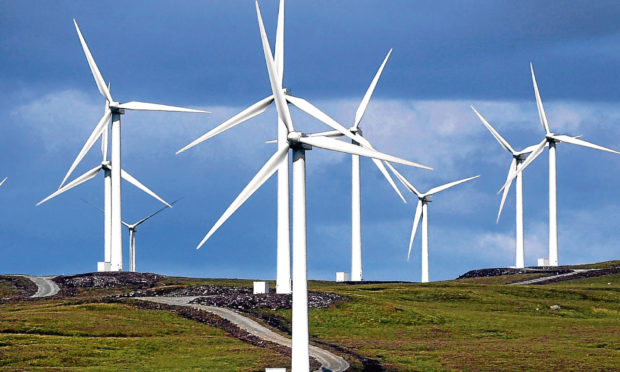 The University of St Andrews was accused of taking local people for fools as it claimed viability of its Kenly wind farm was under significant doubt.
Construction of the six turbines has been held up by a failure to reach agreement with the Ministry of Defence over radar mitigation.
University quaestor and factor Derek Watson claimed that unless a solution was found it was "very unlikely" the turbines would be built.
But campaigners Kenly Landscape Protection Group claimed news a supplier had been lined up painted a different picture.
Spokesperson Graham Lang said: "The university is taking local people – and that includes Fife Council – for fools.
"Where the university is spending its obviously considerable development budget is a surer indication of its intentions than its quaestor's weasel words."
Last month the project sustained another blow when Fife Council refused planning permission to lay an underground cable to carry the power generated to the town.
In a letter to the local press defending the university's decision not to consult the local community over the cable route, Mr Watson said the wind farm may never be built.
An article in the renewable energy industry journal reNEWS a few days later stated that Enercon had been lined up to supply headline hardware for the wind farm being developed by 2020 Renewables.
Mr Lang said: "One week we have the quaestor using the local press to reassure people that the university was right not to consult them about its cable route because it's very doubtful the wind farm will go ahead.
"The next week we read that the university's chosen developer has selected turbines and is trying to negotiate a special exemption so the wind farm can still qualify for subsidies."
A university spokesperson said: "The university's position could not be clearer.
"In the absence of agreement on a radar mitigation solution, which is a condition of planning, there will be no wind farm at Kenly.
"We will not dignify the rest of the KLPG statement with comment."