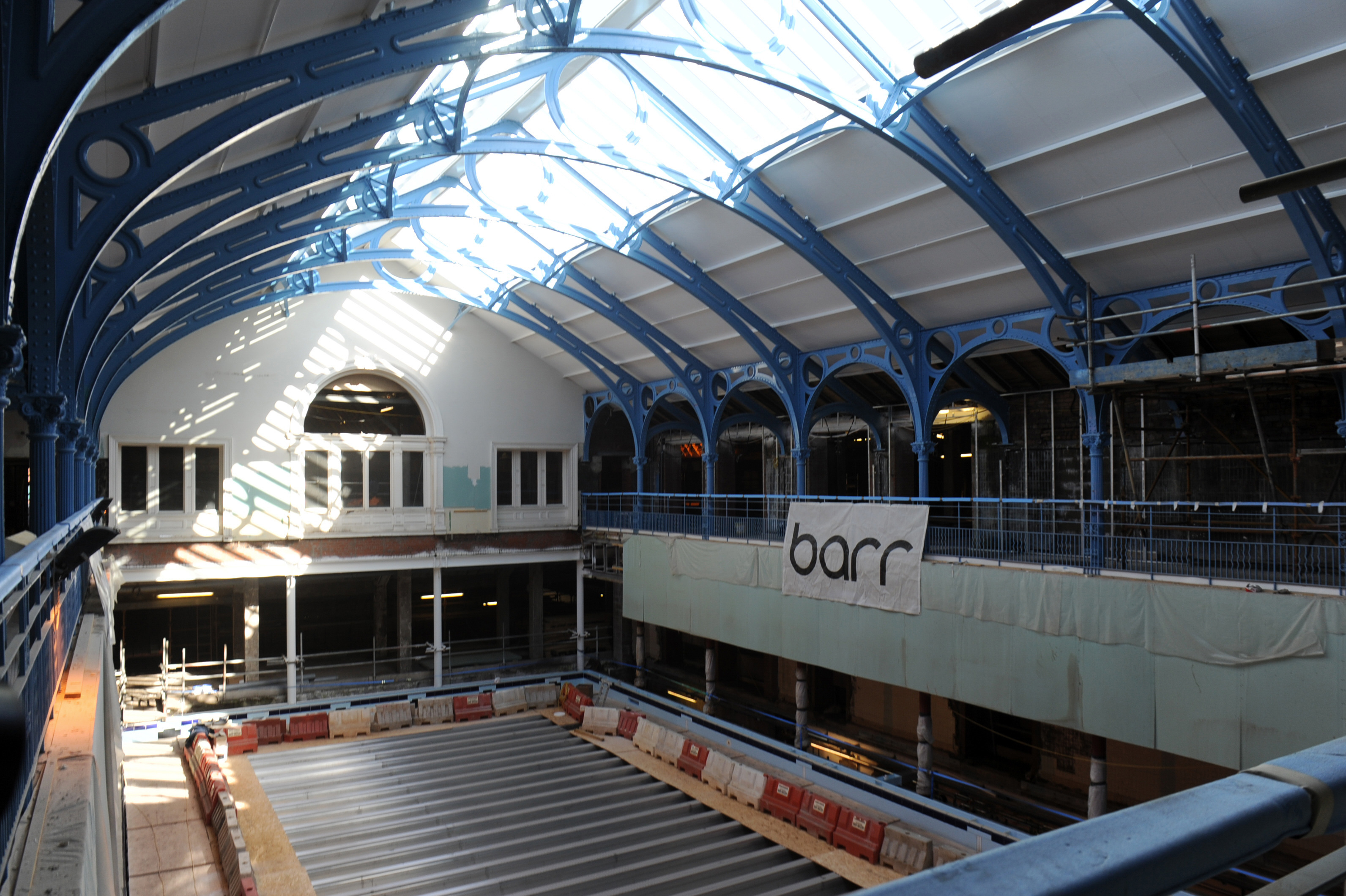 A high tech ventilation system will be installed at Carnegie Leisure Centre in Dunfermline after club swimmers suffered breathing problems.
City of Dunfermline Area Committee was updated on plans to address defects at the recently renovated £21 million sports complex.
Stuart Beveridge from Fife Council's property services said a "high velocity" extractor fan would be used at the training pool to remove airborne chemicals which left one swimmer in need of hospital treatment.
In 2014 it was revealed that some of the country's most talented swimmers had stopped training at Carnegie after a spate of incidents where athletes had suffered breathing difficulties.
The worst case involved a 15-year-old boy, who was taken to hospital after his finger tips turned blue because of lack of oxygen.
Mr Beveridge said there was no risk to the general public but problems arose when the pool was being used by elite club swimmers and water polo players.
He did not give a date for when the system would be installed but said it would be looked at in detail over the next few months.
"It's basically a high velocity extractor system which will sit at the side of the pool.
"It's going to increase the air flow across the water surface," he said.
He added that the air flow would be "uncomfortable" for the general public, but not elite swimmers during intensive training sessions.
The move was welcomed by Garrie Roberts, head coach at Inverkeithing Competitive Amateur Swimmers (InCAS).
InCAS is honing the talents of a number of future swimming stars including Cara Smyth from Dalgety Bay, who is a hopeful for the 2020 Paralympics in Tokyo.
Mr Roberts said: "It's about time. It's certainly going to help the air quality, which is absolutely tremendous because we have some very good up and coming athletes including a potential Paralympic athlete.
"Anything which helps is going to be a boost because the air quality is not very good."
Other snagging issues at the refurbished century old building include condensation on the training pool roof, which was caused by "defective workmanship."
The main contractor has accepted responsibility for the faults and has come to an agreement with the council about fixing the roof.
Further tests will have to be carried out before the leak in the junior pool is mended.
Property services manager Raymond Johnston said the leaks were being contained.
"The public won't be aware of these leaks," he added.
Committee chair Councillor Helen Law said: "Clearly there's a lot of work ongoing. It's disappointing that a number of years down the line we have not been able to resolve these issues."