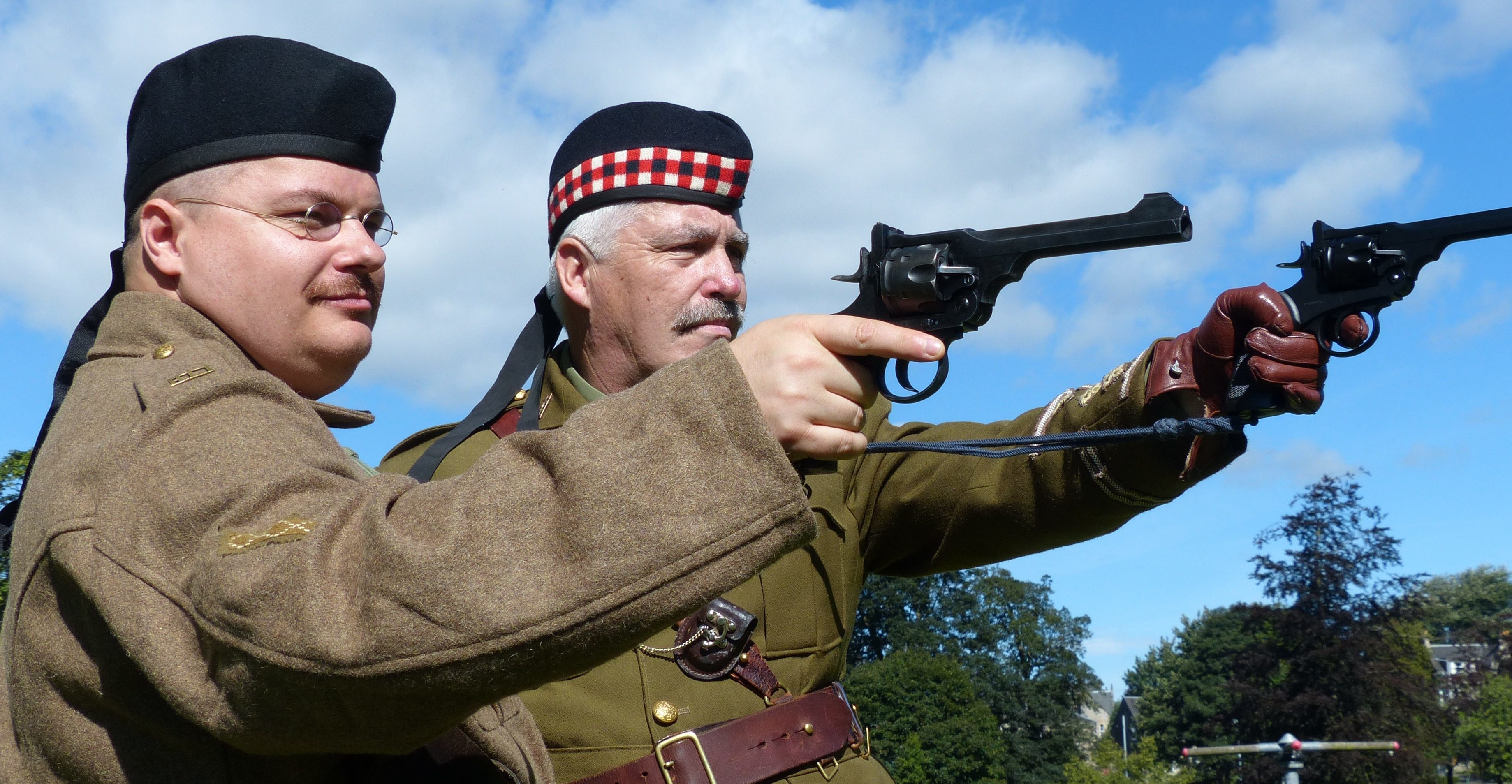 Battles, beer buses, bands and bikes are all part of the Festival of Dunfermline.
And it will feature what is believed to be a first for Scotland as the tragedy of the Somme is recreated.
The annual event returns to Pittencrieff Park this weekend with a packed programme of live music, activities and historical re-enactments.
Members of Living History Scotland will be recreating a scene from the Battle of Somme, with British and German trenches facing each other.
Hugh Robertson, of Living History Scotland, said: "We were involved in the event last year and this time we thought it would be fitting tribute to try to recreate the conditions soldiers were facing at the Somme 100 years ago.
"We'll be building trenches of both sides and we believe it's the first time anything like this will have been done in Scotland.
"People will be able to get into the trenches and get some idea of what things were like at the Somme. "The trenches will be quite close and that was often the case.
"Many people coming to the festival will have had family members who took part in the war and this part of Scotland was the centre of Black Watch recruitment.
"There were also many former miners from areas such as Fife who were used to dig the trenches."
A display of bike stunts, a canine fly-ball contest, a fairground, a food and crafts stalls and a vintage bus bar are among the attractions.
Live music with Fife acts such as Moonlight Zoo, the Mona Lisa's and Wolves will play in an open air concert on the south lawn over both days.
Organiser Dunfermline Delivers is looking to build on the success of last year's event when large crowds flocked to the Glen to be entertained in a party atmosphere.
This year the aim is to provide a bigger and better event for all the family in the picturesque setting.
Event manager Chris Foote added: "We're looking forward to another fantastic festival.
"We're lucky in Dunfermline to have a park like the Glen and it's great to see the place packed with families having a good time.
"That's what this festival is about and we want to see as many people as possible here this weekend."